'Chicago P.D.': Next Season is About to Get Steamy
Season 7 of Chicago P.D. was cut short due to coronavirus (COVID-19) restrictions, but as they return to filming, the show's producers are dropping lots of hints that the new season will leave nothing to be desired when it comes to desire. There seems to be a hefty dose of romance in store for season 8, and two couples who have long been fan favorites look like they're finally going to find love together.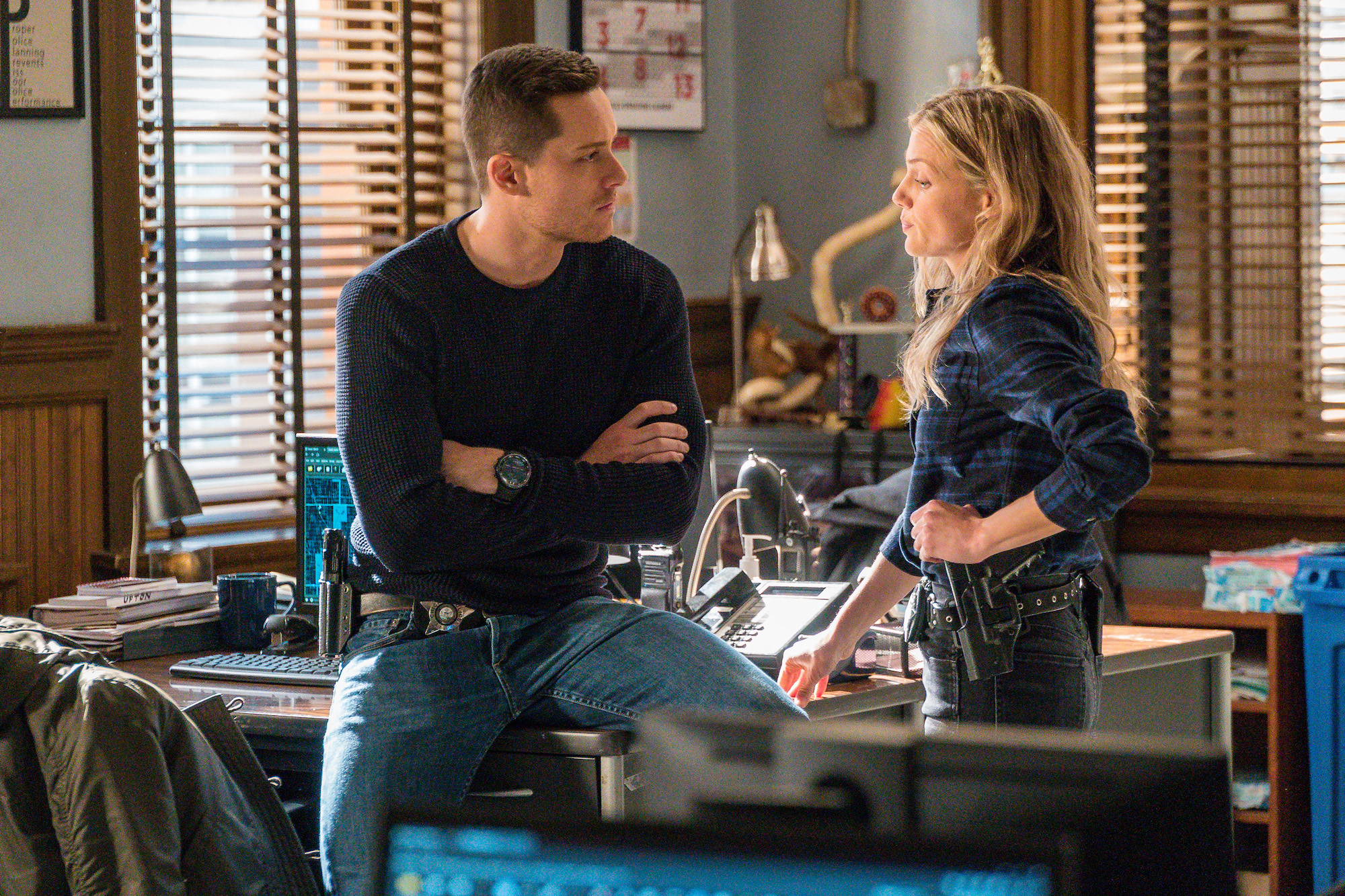 Jay Halstead and Hailey Upton finally together
As reported by TV Guide, Chicago P.D. showrunner Rick Eid has promised that the long-awaited romance between Jay Halstead (played by Jesse Lee Soffer) and Hailey Upton (played by Tracy Spiridakos) is finally happening. The pair have been apart for a while, but that's about to change, and they've admitted to missing each other. 
Upton has been gone, working in New York City with the FBI. She was supposed to come back at the end of last season, but she didn't get a chance to return before the production of the show was shut down. But in the new season, she will finally be back, and it looks like their separation clarified how they feel about each other. 
Eid spoke with TVLine, and he had this to say about the couple, "These two have strong feelings for each other. There's no question about it. Being apart from one another only served to reinforce what they both already knew: They're falling in love with each other."
Kim Burgess and Adam Ruzek reconnect
Kim Burgess (played by Marina Squerciati) and Adam Ruzek (played by Patrick Flueger) have been drawn to each other since Season 1, but their relationship has had significant ups and downs. Season 7 seemed to promise them their happy ending, as Kim found out she was pregnant with Adam's baby, and he promised to be there to help raise the child. Sadly, she miscarried after a traumatic event, which is the kind of heartbreak that could easily destroy a relationship. 
However, according to US Magazine, it looks as though this event may instead draw them closer together eventually. Eid hinted that would be the case, saying "Their relationship is always evolving — for the better. These two will always be close and just might end up together, romantically, down the road."
For fans who were devastated by the terrible blow the couple experienced at the end of last season, this is very good news. 
Things are about to 'get steamy'
Chicago P.D. on Twitter recently posted a video featuring clips from the upcoming season. The montage showed many of the couples from the show sharing romantic moments. From first kisses to marriage proposals, it looks as though Cupid is going to be busy this season. The video lives up to its caption: "These Sexy Chicago Moments Really Sizzle," and Jay and Hailey and Adam and Kim are no exception.
Fans had a lot to say about the preview, and they are definitely looking forward to the new season, with many seeing they might finally see their favorite couples reconnect and get together.
After the abrupt end last season, fans have been waiting a long time for Chicago P.D. to return. If the teaser clip and the fans' reactions are any indication, the new season will be worth the wait.