'Chicago P.D.': Officer Vanessa Rojas Won't Return For Season 8
After season 7 was cut short by COVID, Chicago P.D. is finally about to return to the airwaves for season 8, and it promises to be a thrill ride of a season. But it seems that things will look a little different when the show resumes. One of the changes involves Officer Vanessa Rojas, who is played by Lisseth Chavez. Although she hasn't been with the series long, Chavez is apparently not returning, but taking on a different opportunity instead. 
How will Rojas' departure affect the show, and is there a chance she could come back someday? Here's the latest news on this shakeup at Chicago P.D.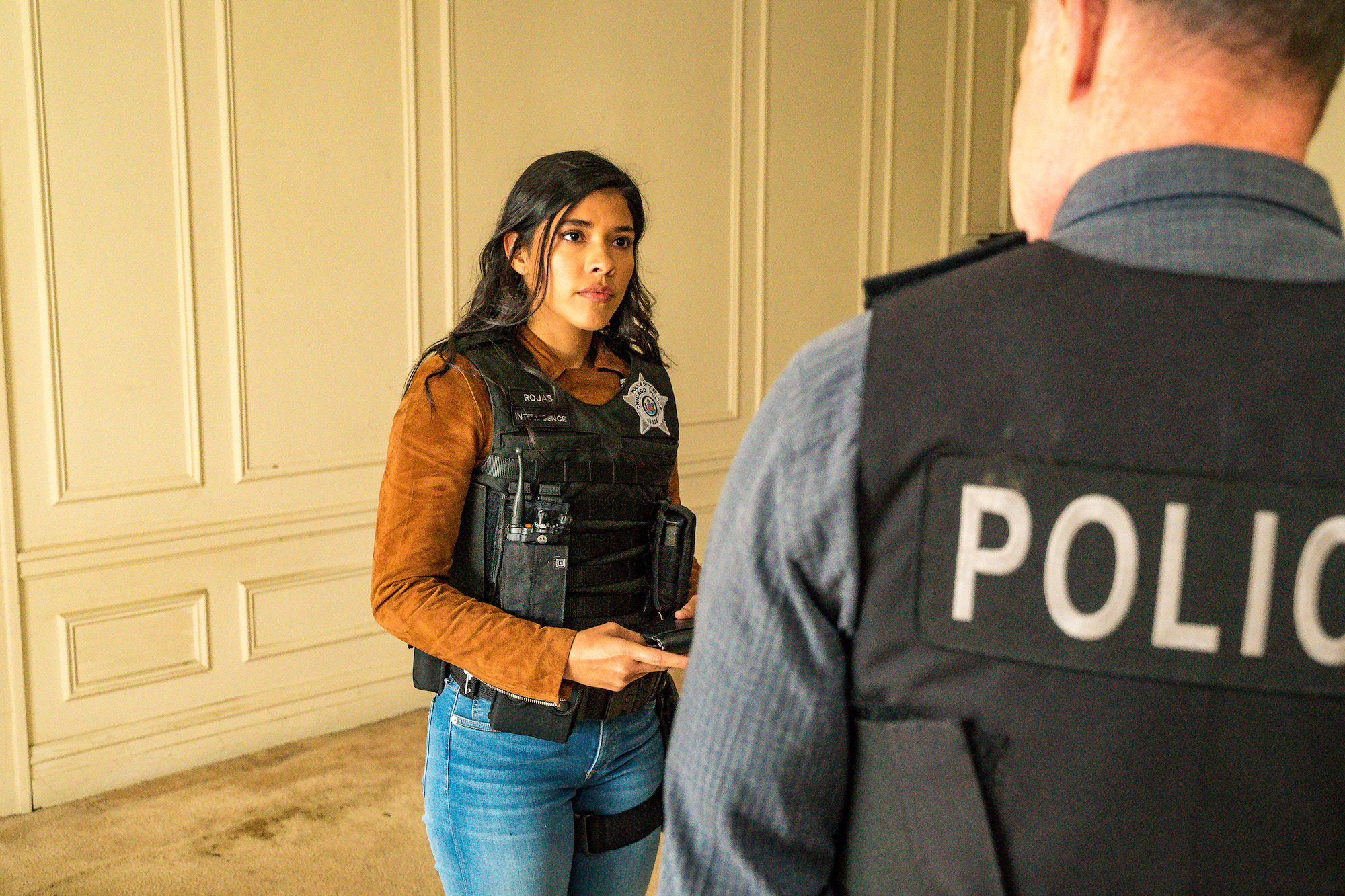 Vanessa Rojas was a rookie
Fansided reports that season 7 of Chicago P.D. introduced Rojas to the high-stakes world of police work. She was a rookie working undercover at a bar when she met Kevin Atwater, who was also undercover at the same bar. Once they realized that they were both cops, the two of them developed a friendship. When Rojas was later offered a spot in the Intelligence department, she became Atwater's partner. 
It was revealed over time that Rojas had been through a lot in her childhood, having been bounced through 32 foster homes and living in rough neighborhoods. Although she seemed to have escaped her past, the world she grew up in was at odds with her job in law enforcement. This came to a head during a case when she recognized an ex-boyfriend who was involved in a crime. She erased evidence to protect him, endangering her own job as well as her colleagues. 
Why is Lisseth Chavez leaving the show?
According to Entertainment Tonight, Chavez is leaving Chicago P.D. to play a regular character on a different series, DC's Legends of Tomorrow. This superhero series features Rip Hunter, a time traveler who is seeking to save the universe. Chavez will play Esperanza Cruz, who goes by the nickname "Spooner" and is an expert on aliens. 
Although the premises of the two shows are radically different from each other, it sounds as though there is at least some similarity between the new character Chavez plays and her old one. Spooner is described as "tough and self-sufficient." It sounds as though Rojas would approve. 
Could Vanessa Rojas come back to 'Chicago P.D.'?
Whether or not Rojas could ever return to Chicago P.D. is still unknown. A lot depends on how the writers explain her leaving. Fans hope that they will leave the door open for her to come back at some point. 
According to Cinemablend, there are a number of loose ends left by Rojas' departure. First of all, she was brought in to replace another cast member who left at the end of season 6. This suggests that the show's writers feel that the cast needs that character in place, bringing up the question of who will fill it now that she's gone. 
But Rojas didn't just fill an empty slot. She also formed a connection with her partner, Atwater, and they even seemed to be headed for romance. On top of that, she and Hailey Upton developed a close relationship.
It's possible that Chavez could return at some point to resolve these unfinished story lines, but no one knows if that will ever happen. After all, she is going to be busy with her new series. But whether she does return or not, history tells us that Chicago P.D. will carry on.