'Chicago P.D.': Patrick John Flueger Shared His Thoughts On the Show Being 'Copaganda'
Police dramas have been some of the most popular television shows over the years. Every decade seemed to have a beloved law enforcement series, from 21 Jump Street to  NYPD Blue to The Shield, and all the Law & Order in between. 
A current favorite is NBC's Chicago P.D. — the series has a huge fan base and is one of the most-watched prime-time shows each week. Unfortunately, Chicago P.D. (and many other police dramas) has been criticized for its perpetually heroic portrayal of police officers.
Some are saying it's just "copaganda", and not an accurate reflection of the police department. Recently, a fan favorite from the series weighed in on the issue.
Patrick John Flueger: 'Chicago P.D.'s most complicated character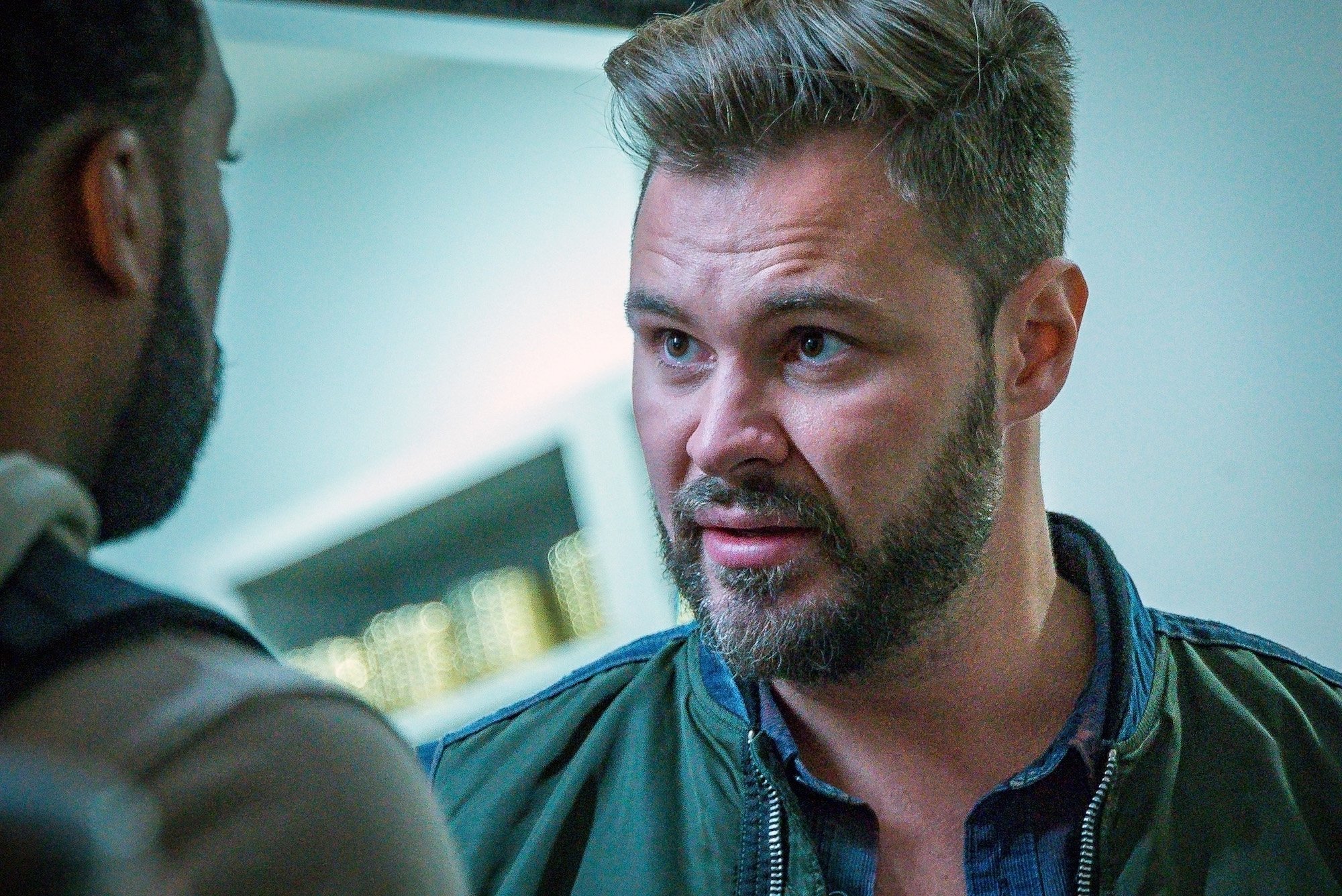 Patrick John Flueger portrays one of Chicago P.D.'s most emotionally-complicated characters. Adam Ruzek has always been a fan favorite, through all of his ups and downs. 
Ruzek started out in season one as a recruit who dove right into his work as an undercover officer. He was quick to act and slow to think–a combination which often resulted in problems for Ruzek and his team. 
Over the years, his character has matured, although he's maintained the quick temper and fierce loyalty that he started out with. Ruzek and his on-again, off-again love interest, Burgess, have been through the wringer.
The two were engaged early on, until she broke it off. Fans were thrilled when they finally reunited, but writers once again dragged them through tough times when Burgess had a miscarriage. 
Throughout the series, fans have seen Ruzek go through all of the emotions. His personality seems very dependent on the current plot–we've seen his rougher side, with a bad temper and prickly demeanor. We've also seen a softer side, where Ruzek is compassionate, loving, and a bit like a big teddy bear. No matter what is happening on the series, Ruzek delivers a compelling performance as one of Chicago's finest men in blue. 
Did 'Chicago P.D.' fall into the 'copaganda' trap?
Chicago P.D., like many other police dramas, has been accused of being 'copaganda'. Copaganda is a term used to refer to television shows that portray police officers in an unrealistic way, always as the flawless heroes of any situation. 
In recent years, the relationship between police officers and the public has been closely scrutinized in the media. Several cases of police brutality have been the top news stories over the years, spurring numerous protests against officers abusing their power. 
During that time, police dramas have received harsh criticism for their biased portrayals of the officers. In 2019, a study called "Normalizing Injustice" was conducted by civil rights advocacy group, Color of Change, and University of Southern California. The study researched how many writers of the shows were people of color, related to the show's portrayal of people of color. 
Chicago P.D. was the third-worst series in the study of 26 television shows.
What does Flueger have to say about this 'copaganda'?
The studies of these television series showed an interesting trend — NBC seems to be the top offender when it comes to copaganda, according to the Chicago Sun-Times.
Although NBC often creates plots highlighting police officers' wrongful actions, almost always justify these actions in some way. This trend of justifying bad behavior ends up normalizing it, and making it seem like an acceptable part of the job. 
In light of the criticism of NBC's shows, Flueger was asked his opinion on the subject. He reflected back on earlier seasons of Chicago P.D., admitting that the series was "merely telling a story" rather than focusing on an accurate portrayal of the police department. He says that he is now more understanding of those criticisms and this growth will affect the way he approaches his character. 
Flueger also added that he believes the writers are trying to make changes to reflect the current problems. He said he is "proud of being on a show that seems to be trying to turn a page — constantly turn the page appropriately."