'Chicago P.D.' Season 9: What Is Burgess Holding in Episodes 14 and 15?
Chicago P.D. Season 9 Episodes 14 and 15 focused on Kim Burgess and her adoptive daughter Makayla. In episode 14, Burgess battled for custody of Makayla with her biological uncle. Although Burgess won the case, Makayla was kidnapped shortly after. Episode 15 focused on the police's mission to rescue her. Throughout all of this, Burgess can be seen holding a small item in her hand. Here's what the item is and why it's so significant.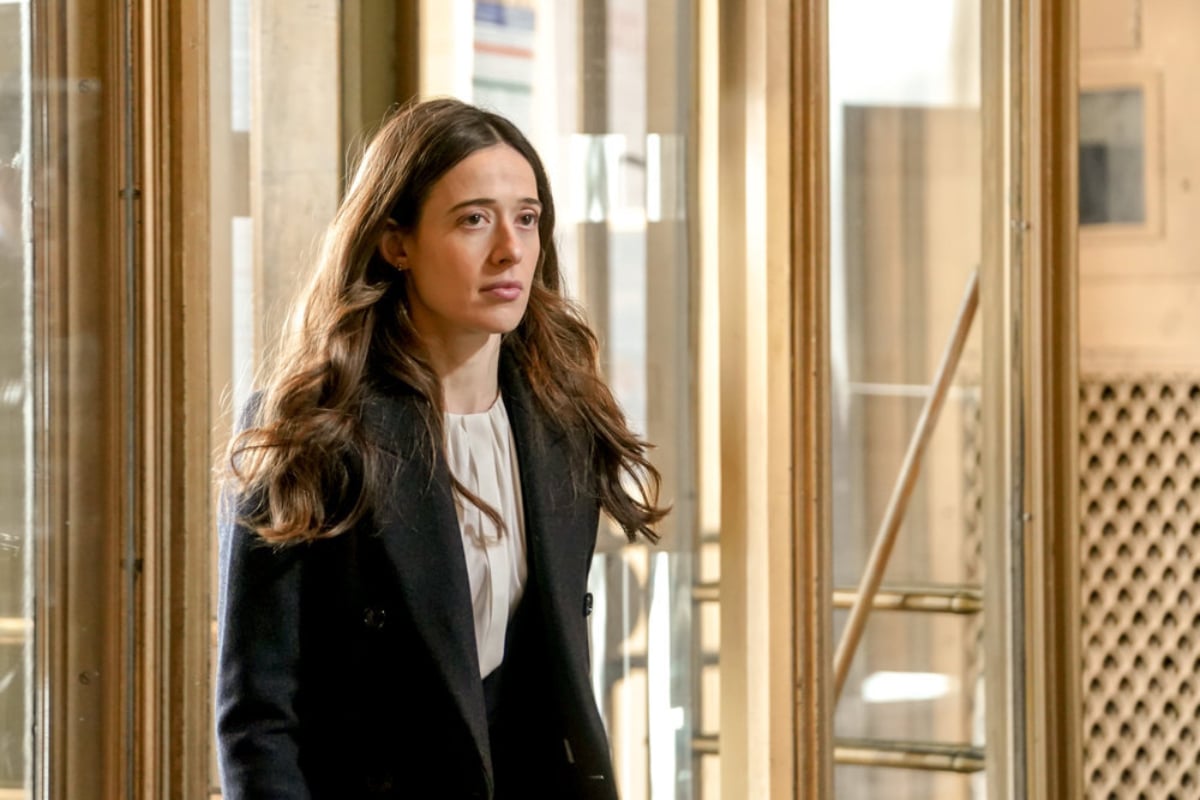 Someone kidnapped Makayla in 'Chicago P.D.' Season 9
In Chicago P.D. Season 9 Episode 14, Burgess battled for custody of Makayla with the girl's biological uncle, Theo Morris. Burgess knows there is a very good chance she could lose, as biological family members often take precedence. However, Burgess manages to win the case. She arrives home and tells Adam Ruzek the news. Unfortunately, when the pair go inside, they find their babysitter lying in a pool of blood. Makayla is nowhere to be found.
In episode 15, the task force embarks on a frantic mission to find Makayla. Although their first suspect is Theo, it quickly becomes apparent that Makayla's uncle had nothing to do with her kidnapping. Instead, Voight's team realizes that the kidnapping was orchestrated by Nia Benson, the girlfriend of Makayla's imprisoned father. Burgess and Ruzek manage to track Makayla to a car lot and recover their daughter, safe and sound.
Burgess holds this item throughout episodes 13 and 14
In Chicago P.D. Season 9 Episode 14 while going through the custody battle and in episode 15 while searching for her daughter, Burgess toys with an item in her hands. During the trial for Makayla's custody, Theo's team of lawyers use Burgess' dangerous job against her.
Although Burgess can't deny that her life is frequently in danger, she instead explains the relationship she has with her daughter. She discusses Makayla's favorite snack and that she loves collecting pieces of sea glass. Burgess tells the judge that her pockets are full of the sea glass that her daughter loves so much.
This is the item Burgess holds in her hands in episodes 14 and 15. In fact, the sea glass practically saves her life. Burgess chases the leader of a cult named Micah through a dark building in episode 14. She throws the pieces of sea glass from around the corner to get Micah to come out of his hiding spot so she can shoot him.
At the end of the custody hearing, Burgess says, "What Makayla and I have, you can't just snap your fingers and make that up. It's real. She's my family and I'm hers."
Will Ruzek and Burgess become romantic partners again?
It's clear that Burgess and Ruzek both love Makayla deeply and want what is best for her. However, the couple went through some pretty heated moments during the search for Makayla. When asked about the potential for a romantic relationship between them in the future, Burgess actor Marina Squerciati told CinemaBlend, "I think it's hard to walk back from this one."
Chicago P.D. Season 9 airs Wednesdays at 10 p.m. EST on NBC.
RELATED: One Chicago: Dick Wolf Added 1 Common Theme in All 3 Shows