'Chicago P.D.' Season 9 Cast Members Hint Upton Survives the Blast
Chicago P.D. Season 9 Episode 21 ended on a cliffhanger. The Intelligence Unit has been closing in on Javier Escano. At the end of the episode, Upton and Halstead were keeping an eye on one of Escano's men. Suddenly a huge explosion shook the parking lot, and the episode ended with Upton's fate unknown. Luckily, a couple of the Chicago P.D. cast members hinted that Upton will be just fine.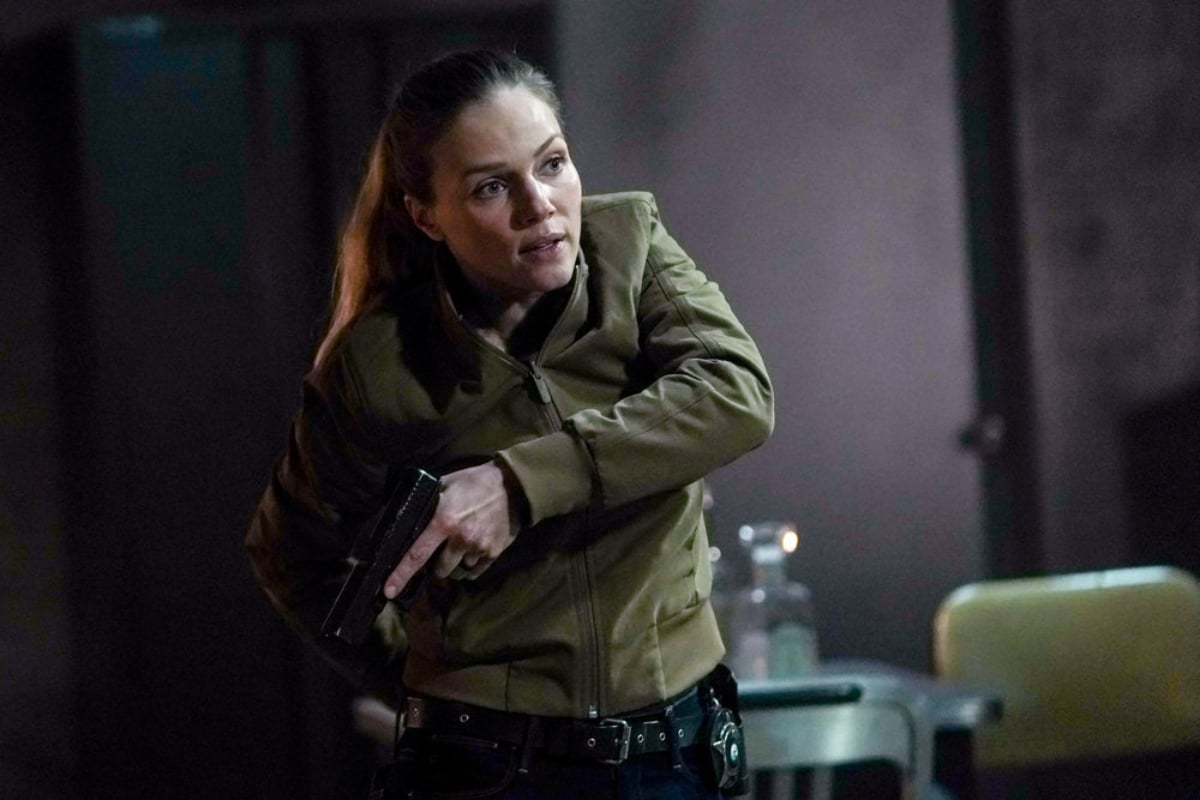 'Chicago P.D.' Season 9 Episode 21 ended on a cliffhanger
Anna Avalos has been undercover for months in Chicago P.D. Season 9, and it's starting to take its toll on her. In episode 21, the Intelligence Unit rescues a woman who was assaulted in a Los Temidos initiation. Something very similar happened to Anna, and it's possible that Escano even ordered her rape. However, Voight keeps this information from her.
When Anna finally learns the truth, she goes rogue in the hopes of taking down Escano. Meanwhile, Ruzek, Upton, and Halstead keep their eyes on Escano's men. Upton and Halstead watch a man close himself in the back of a truck. The pair move to confront the man and he runs for it. Suddenly a huge blast shakes the parking lot. Halstead gets up relatively unharmed but he spots Upton lying on the ground on the other side of the lot.
'Chicago P.D.' cast members hint Hailey Upton will survive
Although it seems like Upton is in a bad spot in Chicago P.D. Season 9, several cast members have hinted that she will be just fine. "Historically we've seen this unit take so much abuse whether it's explosions, nine-millimeter bullets to the gut, car crashes, and accidents," Atwater actor LaRoyce Hawkins told TV Insider.
"And I'm not sure if our audience has figured this out yet, but we're Intelligence. One of us is worth at least six regular cops — " he continued. Ruzek actor Patrick Flueger added, "Or nine, I'm gonna up you three. Also, who gets rid of Tracy Spiridakos from a show? You just don't do it. Also, we'd all be very sad on set because she brings the light." Hawkins pointed out that, "if anybody has Wolverine-like healing abilities, it's Upton."
Upton's storyline doesn't indicate she will die this season
There's another solid indicator that Upton will make it out of the season alive. Chicago Fire actor Joe Minoso recently gave some insight about certain indicators pointing toward a character's death. "I think for Chicago Fire and PD, the cast worries [about their characters dying]. Med, it's a little harder for the doctors to die, but it is definitely something that's always at the back of your head. Any given episode can be your last," Minoso told US Weekly.
"Typically when you get to the last two, three episodes if your story line is lighter, you're kind of happier about it because it means they're not really focusing on the character," Minoso explained. "So hopefully they're not gonna kill you off." The final episodes of Chicago P.D. Season 9 have focused more on Voight and Anna working together and Ruzek and Burgess co-parenting Makayla. Based on Minoso's logic, it seems very unlikely that Upton will meet her end.
Chicago P.D. Season 9 airs Wednesdays at 10 p.m. EST on NBC.