'Chicago P.D.' Season 9: Fans Are Tired of Burgess' Treatment of Ruzek
Chicago P.D. Season 9 returned last night with a doozy of an episode. "Adrift" focused on Adam Ruzek, who was attempting to find the missing daughter of one of his friends. Fans also witnessed the aftermath of Maykayla's kidnapping. Things are tense between Burgess and Ruzek and Makayla is understandably traumatized from her ordeal. Now it seems like Burgess is trying to put more distance between herself and Ruzek, and some fans are upset by her behavior.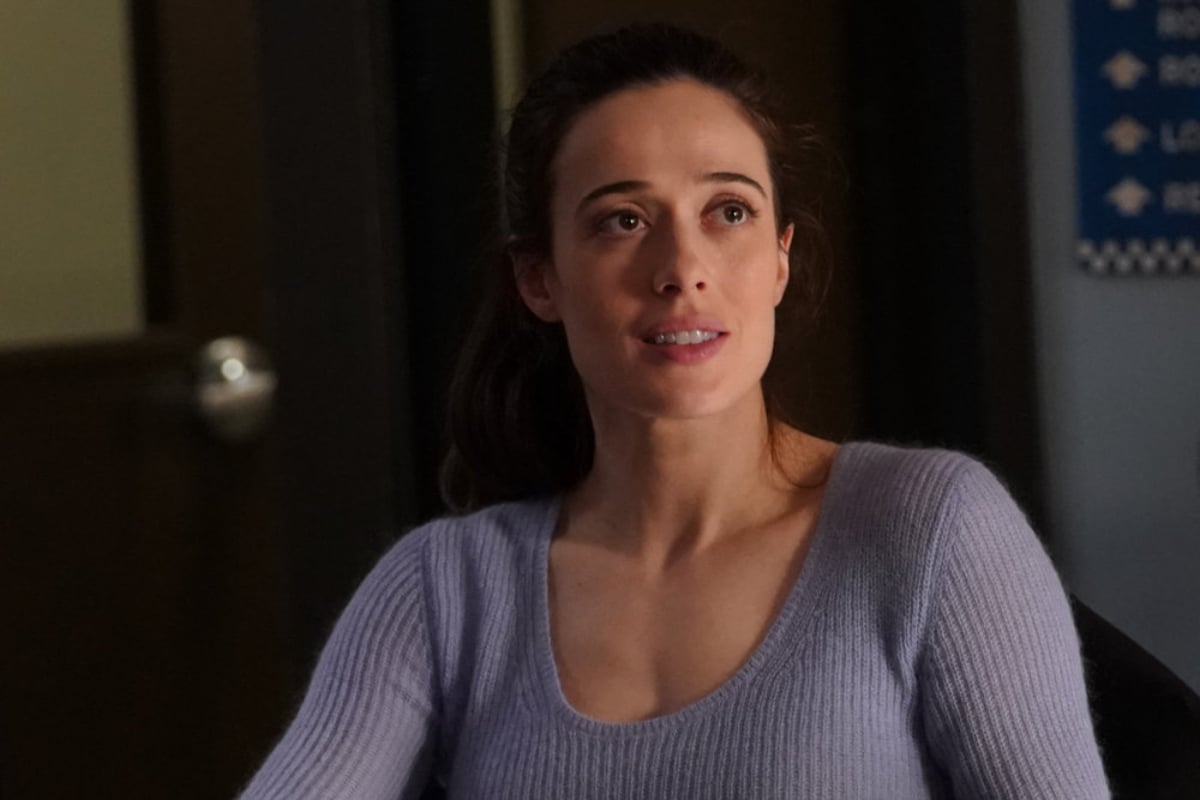 Burgess and Ruzek's relationship is even more complicated in 'Chicago P.D.' Season 9
Burgess and Ruzek have had a lot of ups and downs in their relationship, and Chicago P.D. Season 9 has been no different. Even more is at stake now that Burgess has an adoptive daughter, Makayla. Throughout the season, there has been tension surrounding Ruzek's role in this family.
In a September interview with TV Insider, actor Marina Squerciati said of the couple, "They're definitely not in a relationship — he's sleeping on the couch — but they're a family, which is weird." Although Burges named Ruzek Makayla's legal custodian if something should happen to her, at the moment Ruzek isn't Makayla's parent or guardian.
This causes some tension. In one episode, Burgess forgets to authorize Ruzek to pick Makayla up from school, resulting in some slightly awkward interactions. Even worse, when Makayla goes missing, Burgess yells at Ruzek in a moment of anguish, telling him, "She's my daughter."
Some 'Chicago P.D.' fans are tired of Burgess' treatment of Ruzek
Some fans don't like the way Burgess is treating Ruzek in regards to Makayla in Chicago P.D. Season 9. In the most recent episode, Ruzek even moved out of Burgess' place when she thought it would be best for Makayla. "Please Adam move on from Kim. I can't take her disrespect towards him any longer," one Reddit user wrote.
"After he almost DIES, he tells her he knows she was disappointed in him. Adam is the one who should be disappointed in HER. She does not even comfort him and HE MOVES OUT," another fan said of the episode.
One fan pointed out on Reddit a frustrating aspect of Burgess and Ruzek's relationship. "The biggest thing that annoys me about them is Kim needs to decide who Adam is in her life and where he fits," they wrote.
"She keeps going back and forth with letting him into Makayla's life as a dad, but then she shuts him out again and pulls the 'she's my child not yours' card. I get it's not an easy decision for her and it's not one you can rush, but she can't keep going back and forth and giving out all kinds of mixed signals."
'Chicago P.D.' showrunner teases a 'new dynamic' for Burgess and Ruzek
Ruzek moved out in Chicago P.D. Season 9 Episode 17. Showrunner Gwen Sigan told TVLine that this new aspect of the relationship will continue to be explored. "We will continue to play with that for the rest of the season," Sigan tells TVLine.
"You'll see them deal with that new dynamic and navigate that new space and see if it is better for Makayla or isn't, and how they react to it as well. We'll definitely explore it some more."
Squerciati added, "I like that the inclusion of a child makes you navigate your relationship differently. I think if Makayla wasn't there, they'd take the time to work through it and build back. But that process is unavailable to them in front of a child, so it's kind of sad. They want to be together and take that time to build, but they don't have that space, which is also pretty selfless — and lovely."
RELATED: A Guide to 'Chicago Med,' 'Chicago Fire,' and 'Chicago P.D.' Shows, In Order