'Chicago P.D.' Season 9: Who Is Guest Star Carmela Zumbado?
In 'Chicago P.D.' Season 9 Episode 7, Hank Voight teams up with a CI played by Carmela Zumbado. The actor has had her fair share of roles on TV before joining 'Chicago P.D.'
In Chicago P.D. Season 9 Episode 7, Hank Voight puts his trust in a new police informant to help with a drug case. The informant's name is Anna Avalos (Carmela Zumbado) and she clearly has her own motivations for working with police. The episode is a bit of a cat-and-mouse game between Voight and Anna, but they have a surprisingly honest conversation toward the end. So who is Zumbado, the woman who guest stars as Anna?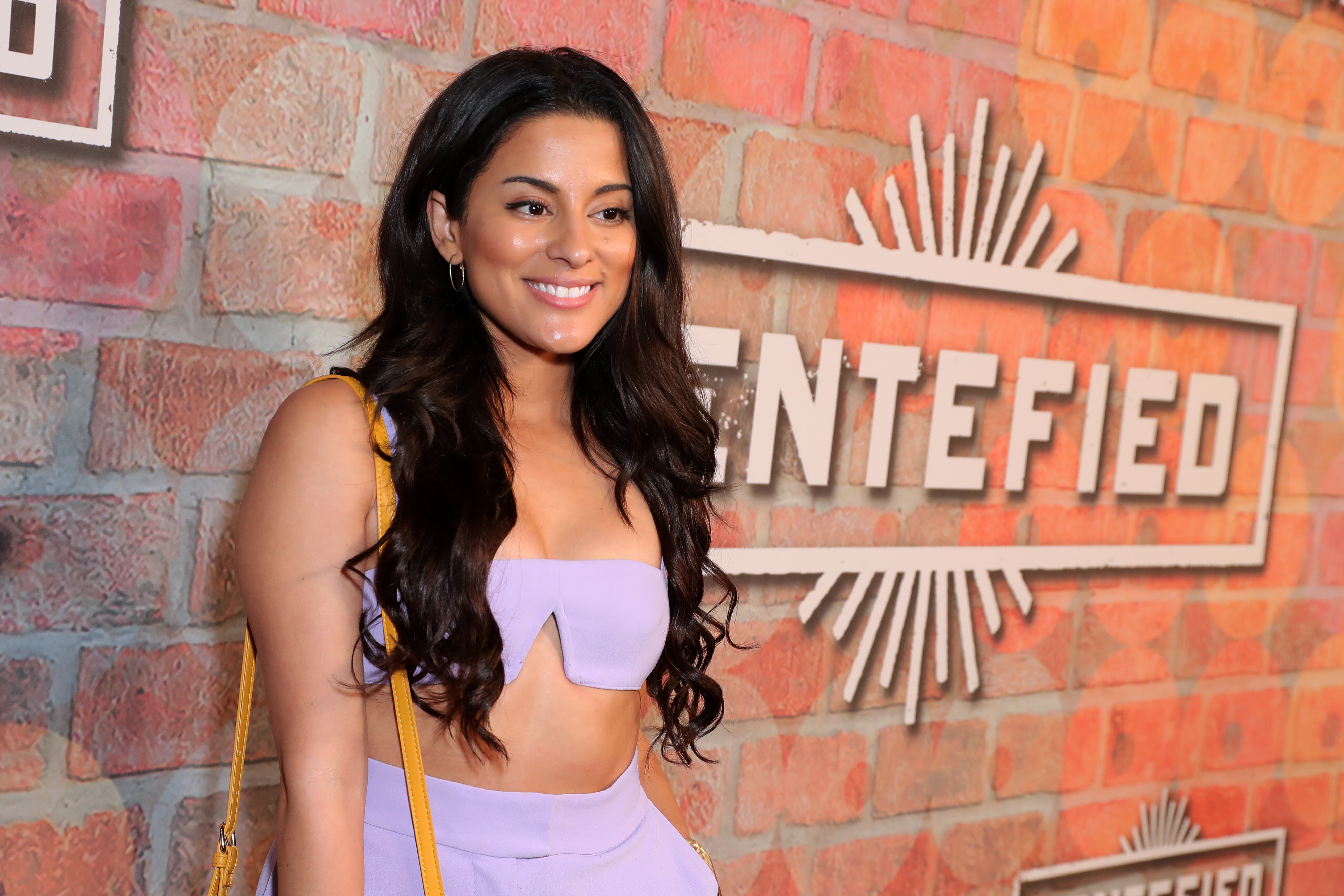 Who is Carmela Zumbado?
Zumbado is an actor best known for her role in the Netflix series You Season 2. Zumbado plays Delilah Alves, a young woman who manages the apartment Joe Goldberg moves into in Los Angeles. Delilah's younger sister Ellie lives with her, and Delilah is extremely protective of her. Zumbado appears in almost every episode of You Season 2, until Delilah is murdered by Love Quinn.
Zumbado has had other roles in various TV shows, including NCIS: New Orleans, Scream: The TV Series, and Crazy Ex-Girlfriend, according to IMDb. Zumbado's sisters Marisela and Gigi are actors as well. Her latest acting credit is a guest appearance in an episode of Chicago P.D.
Zumbado guest stars in 'Chicago P.D.' Season 9
Zumbado plays Anna in the episode "Trust Me" of Chicago P.D. Season 9. After a drug bust goes wrong, Halstead tries to get a statement from Anna, but she refuses. When he tries to check up on her, Halstead discovers her name and address are fake. Later, Anna shows up in Voight's backyard to talk.
Anna is a CI for the DEA who agrees to provide Voight with information about the drug crew in exchange for payment and anonymity. Anna reveals she is sleeping with the leader of Los Temidos, Luis Cortes. She is motivated to bring down Luis because he ordered the death of her brother in prison.
Anna goes undercover to infiltrate Los Temidos, but things go awry. Eventually, she is able to get Luis arrested by planting drugs on him when the police pull them over. Voight and Anna bond throughout the episode, despite having their ups and downs. Voight sympathizes with Anna's struggles and shares a bit about his own son.
Will Zumbado be back in 'Chicago P.D.' Season 9?
Voight has faith in Anna and understands her motivations. Actor Jason Beghe discussed the similarities between his character and this new CI. "They're both willing to bend rules in order to get justice," Beghe explained to TV Insider. "One of [Hank's] mantras is 'tell me the truth so I can lie for you.'"
At the end of the episode, Anna confesses to Voight that she planted the drugs on Luis. Voight is understanding but makes her promise not to lie to him again. It seems like Anna is set up to continue as an informant for Voight, but it's not clear how many episodes of Chicago P.D. Season 9 Zumbado will appear in.
Chicago P.D. Season 9 airs Wednesdays at 10 p.m. EST on NBC.