'Chicago P.D.' Season 9: Is Kevin Atwater Leaving the Show? Actor LaRoyce Hawkins Is Involved in a New Movie
Things are complicated for Kevin Atwater in Chicago P.D. Season 9. In episode 5, he became involved with a love interest named Celeste, who stands in opposition to the police. To make matters more complicated, Atwater has not yet told his new love interest that he is a cop. What's more, actor LaRoyce Hawkins is currently filming a new movie. With all this in mind, fans are wondering if Hawkins could potentially leave the show.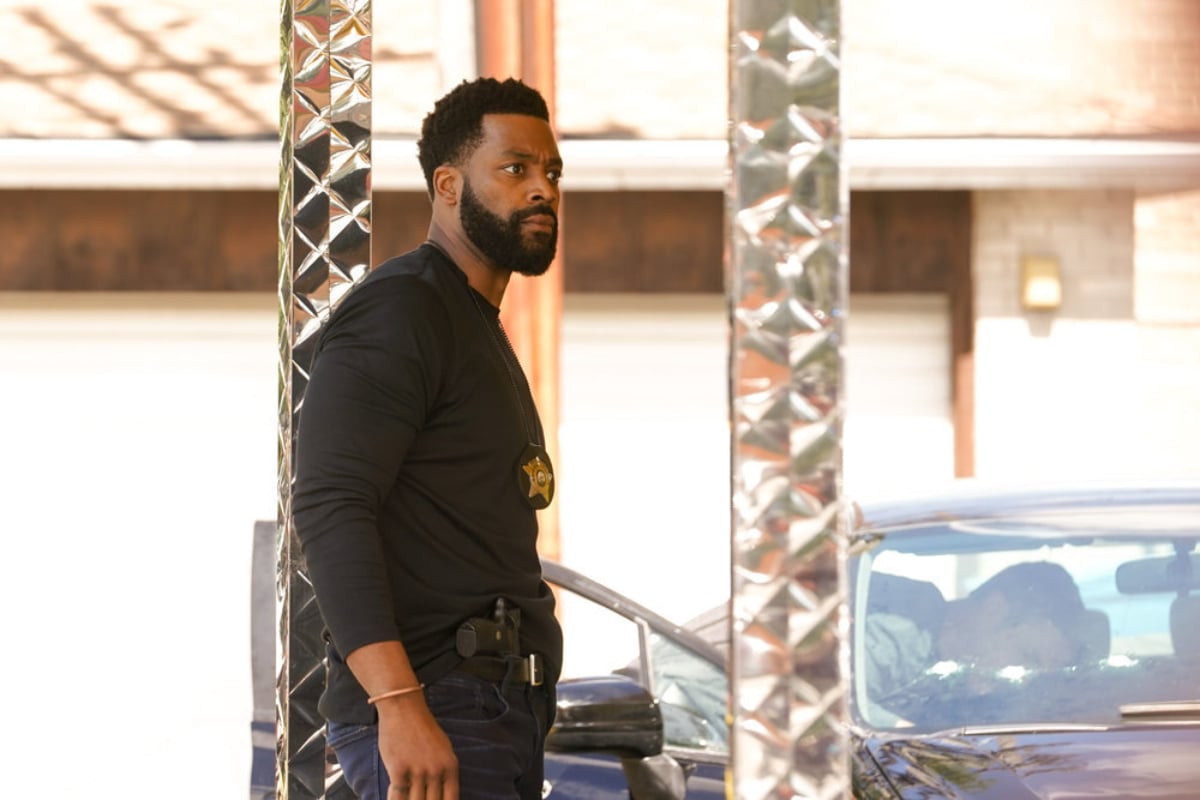 Who is LaRoyce Hawkins?
Hawkins is an actor best known for playing Officer Kevin Atwater in Chicago P.D. He has also appeared in episodes of Chicago Med and Chicago Fire. Atwater is an intense police officer, and the cases that he deals with often weigh on him. Atwater was also the legal guardian of his two younger siblings for the majority of his life but eventually sent them to live with their aunt.
Hawkins was born and raised in the south suburbs of Chicago. He got his start on the big screen playing Art Baker in the major motion picture Express, according to IMDb. Hawkins has since appeared in TV shows including, HBO's Ballers, South Side, Underemployed, and Detroit 1-8-7.
Atwater finds himself in a difficult situation in 'Chicago P.D.' Season 9
Chicago P.D. Season 9 introduces a new love interest for Atwater. In episode 5, he meets a woman named Celeste at a bar. The two hit it off and spend the night together. Atwater later learns that Celeste is an art teacher who doesn't have the highest opinion of police officers. Realizing this, Atwater doesn't tell her about his profession.
Things get more complicated when one of Celeste's students named Lewis is involved in a drive-by shooting. However, Celeste pretends not to recognize Lewis in the picture the police show her. Atwater goes with Celeste to meet with a frantic Lewis while recording the whole thing for the police. The police arrest all of them, and Atwater learns that Lewis will be tried as an adult for the murders.
Later, while Atwater is driving the young boy to the county jail, Lewis is shot and killed. Atwater goes to see Celeste later and she talks with anger and sadness about the fate of her student, remarking that she even heard it was two Black cops who were in the car when Lewis was shot.
Shockingly, Atwater does not tell Celeste the truth about his identity. This case clearly tears him up, and he is hiding a huge and terrible secret from his new love interest. Is it possible that this could be enough to cause him to leave the police force in Chicago P.D. Season 9?
Is Atwater leaving 'Chicago P.D.'?
Hawkins is in the process of filming a new movie. The 33-year-old actor landed a role in a new "bromantic comedy" titled North of the 10. The film takes place in 2007 and follows five friends struggling to succeed in Chicago's entertainment industry, Deadline reports. At the same time, one of these men becomes involved in an international romance with a wealthy heiress.
"I've watched Adam Sandler, Jon Singleton, Judd Apatow, and PT Anderson, create amazing ensemble work for the culture and artistically I wanted to create a bromance that resonated with the times," director/producer Rhyan LaMarr told Deadline.
Although Hawkins is involved in a new movie, it doesn't seem like he will be leaving Chicago P.D. any time soon. Hawkins has previously balanced working on other projects with the series and has not made any mention of leaving the show. Fans are waiting to see if Atwater will come clean to Celeste.
Chicago P.D. Season 9 airs Wednesdays at 10 p.m. EST on NBC.