'Chicago P.D.' Season 9 Repeats a Storyline One Chicago Fans Hate
Chicago P.D. Season 9 returned after a long winter break with the episode "Home Safe." The team searched and eventually saved a missing child. Burgess and Ruzek also learned that Makayla's paternal uncle filed a petition for full custody of her. An adoptive or foster parent losing their child to the biological parents is a plot device that has been seen before in the One Chicago universe. Many fans don't want it to be repeated.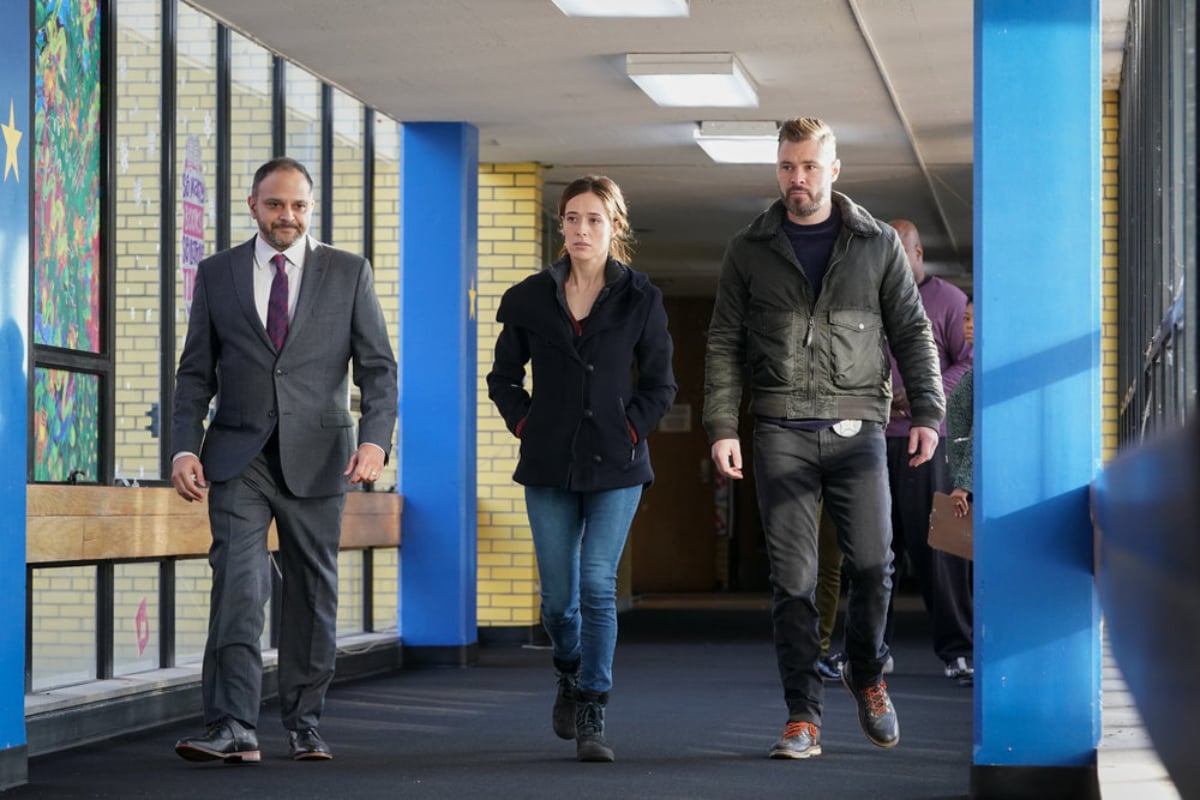 One Chicago fans have seen parents lose an adoptive child before
Chicago P.D. Season 9 isn't the first time One Chicago fans have seen a foster or adoptive parent face the possibility of losing a child. In Chicago Med, Maggie Lockwood and Ben Campbell fostered a child named Auggie for quite some time. In the end, Maggie made the heartbreaking decision to let Auggie go so he could be with his biological parents and brother.
This storyline also happened during Chicago Fire. Back when Matt Casey was with Gabriela Dawson, the pair saved a little boy named Louie from a fire. The couple eventually fostered Louie and even tried to file for custody. However, things didn't go as planned. Louie's biological father returned to try to take custody of his son. In the end, a heartbroken Casey and Dawson decided to say goodbye to Louie so he could be with his biological family.
'Chicago P.D.' Season 9 introduced a person from Mikayla's past
In Chicago P.D. Season 9, Burgess has custody of a young girl named Mikayla. She and Ruzek are raising her together, but things were turned upside down in episode 10. The couple learned that Mikayla's biological uncle was petitioning for full custody of the child.
It's a storyline that One Chicago fans have seen before, and they aren't exactly delighted to see again. "They absolutely cannot/should not 'Louie' Makaila. Anyone whose watched Fire will get the reference. Honestly, I maybe can't even watch until I know for sure this is not what happens," one Reddit user wrote.
"I am sick and tired, SICK. AND. TIRED. of this stupid, repetitive plot device being used for the third time in the One Chicago universe," another wrote.
It would feel especially cruel for Burgess and Ruzek to lose Mikayla. Previously Burgess became pregnant with Ruzek's child, but she had a miscarriage while working on a case. It's understandable that some fans find this plot device hard to stomach, particularly if Burgess really does lose custody.
Will Burgess lose custody of Mikayla?
Fans will have to stay tuned to find out if Burgess loses custody of Mikayla in Chicago P.D. Season 9. In a September interview with TV Line, Marina Squerciati teased "tests" coming up with Mikayla in the future. "So far, they've been building, and I think something might crumble pretty soon," she told the outlet.
However, there's a good chance Burgess will be able to maintain custody. She and Ruzek are dedicated parents, but they'll definitely have to navigate uncharted territory going forward.
Chicago P.D. Season 9 airs Wednesdays at 10 p.m. EST on NBC.
RELATED: 'Chicago P.D.' Season 9: Kim Burgess Actor Says Burgess and Ruzek Are 'Definitely Not in a Relationship'