'Chicago P.D.' Season 9: Showrunner Teases Fans Will See Anna in the 'Final Episode'
Fans can expect to see more of Anna Avalos in the final episodes of 'Chicago P.D.' Season 9.
In Chicago P.D. Season 9 Hank Voight started working with a C.I. named Anna Avalos. Anna has popped up throughout the season and is forming a bond with Voight. The pair have both dealt with a lot of loss and grief in their personal lives. It seems like Anna will continue to be an important part of Chicago P.D. Season 9, appearing in the season's final two episodes.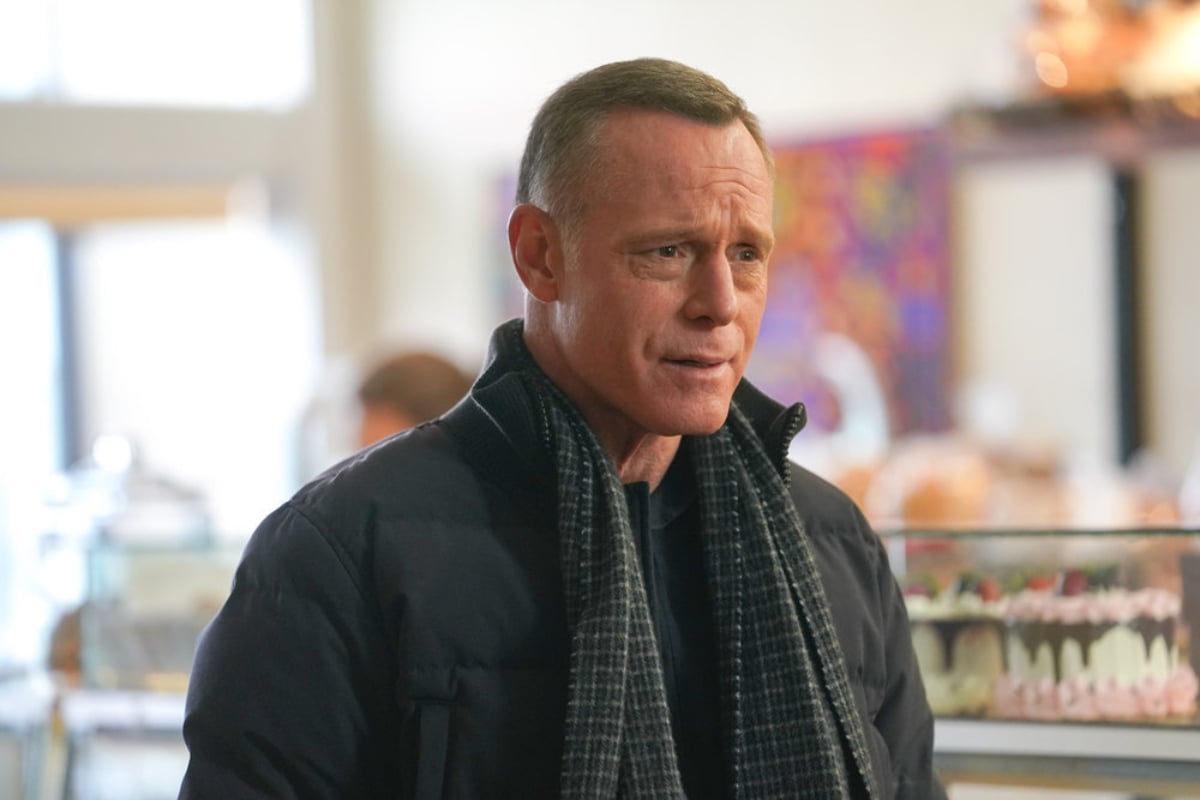 Anna and Voight form a close connection in 'Chicago P.D.' Season 9
Voight and Anna meet in Chicago P.D. Season 9 Episode 7. Anna is determined to help Voight bring down the gang Los Temidos, and she is more than willing to put herself in dangerous situations. In more recent episodes she took up a job at Javier Escano's bakery, which he uses as a front for his cartel business.
According to TV Insider Voight actor Jason Beghe said during a One Chicago press day, "She's his responsibility, and she's in a very, very dangerous situation and she at first was somewhat cavalier about the whole thing. There's a similarity between Voight and Anna."
"Part of the connection is that they're very single-minded people. They're able to kind of lock in on something and focus on it, so that's kind of what makes them simpatico, I think. But because he's constantly trying to warn her to be careful, it has affected in her in that she is becoming more aware of the situation."
Anna Avalos will appear in the final episodes of 'Chicago P.D.' Season 9
Carmela Zumabado portrays Anna in Chicago P.D. Season 9, and her time on the show isn't over yet. "We will definitely see more," showrunner Gwen Sigan told TVLine. "You'll see [Anna] in the penultimate episode, and you will see her in the final episode as well. It's been so fun to write for Jason [Beghe] with [Carmela Zumbado], and so that connection will continue, [and we'll see] it grow."
Anna and Voight have been growing closer as the season continues. Eventually, Voight told Anna about the death of his son. Anna shared that she has lost members of her family to Los Temidos. Sigan said that Anna has "gotten under Voight's skin a little bit." She added, "He hasn't really let anybody in a long time, probably since Olinsky."
Still, Voight knows that Anna is risking a lot to get information on Escano. "It's dangerous, so there's concern and worry, and rightfully so," Beghe explained to TV Insider. Voight has already lost almost everyone close to him, and if Anna gets hurt while working this case it will be a devastating blow.
Showrunner Gwen Sigan teases the final episodes of season 9
Anna's work with the police to take down Los Temidos and Javier Escano has been an intense and captivating part of Chicago P.D. Season 9. Fans can expect things to get more intense as the end of the season approaches. "The pressure's definitely going to be eating them both as the case gets more complicated," Sigan told TV Insider.
"It's been fun to write a long-form case and something this large and the scope of it is very big. We're building to a pretty big end to that case in the penultimate and then in the finale of course."
Chicago P.D. Season 9 airs Wednesdays at 10 p.m. EST on NBC.