'Chicago P.D.' Season 9: Tracy Spiridakos' Stunt Double Took a Dip in the Icy Chicago River for Episode 13
Some episodes of Chicago P.D. focus on one character more than the others, and in season 9 Hailey Upton is finally getting her moment. The show returns tonight with episode 13. Both Tracy Spiridakos and her stunt double Kelli Scarangello, had their work cut out for them filming this episode. Scarangello even had to jump into the icy Chicago River.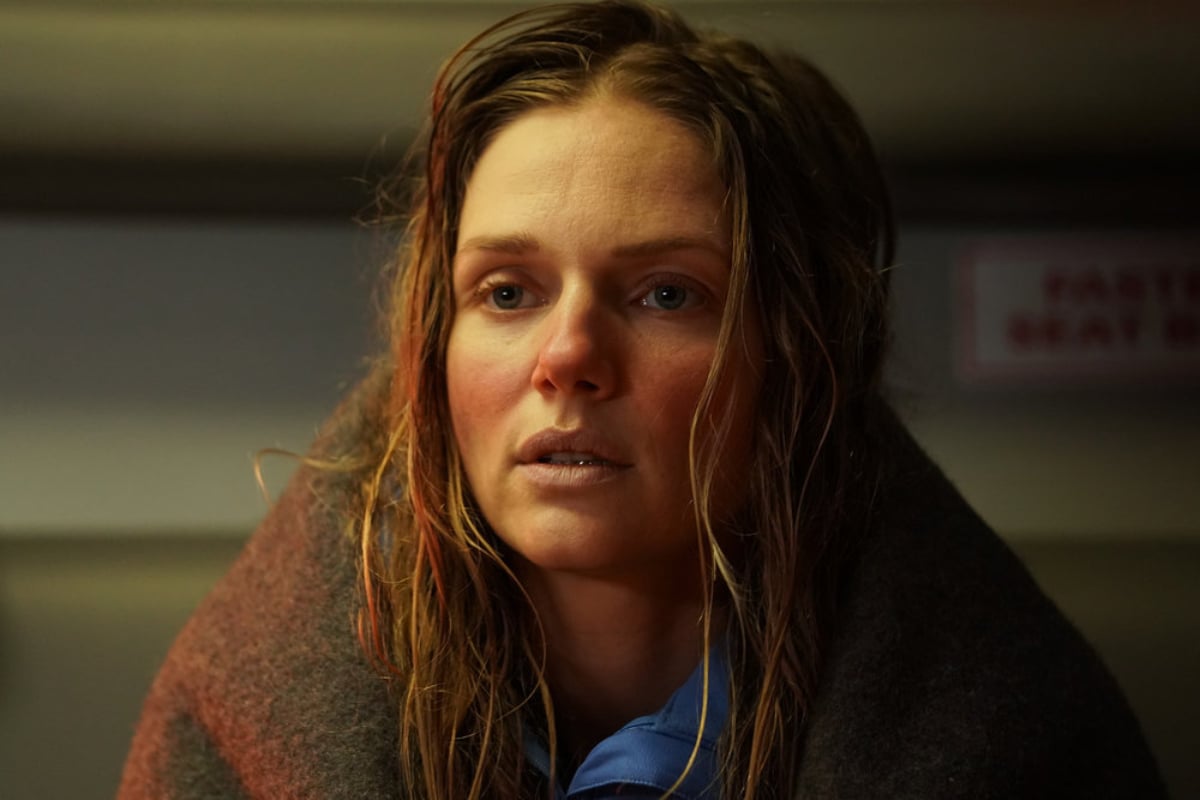 'Chicago P.D.' Season 9 returns with episode 13
Chicago P.D. Season 9 has been on hiatus since Jan. 19 while NBC aired the Winter Olympics. Now the show is finally returning tonight for episode 13, titled "Still Water." It's pretty clear from the synopsis that this episode will focus on Spiridakos' character Hailey Upton.
According to One Chicago Center, the episode 13 synopsis reads, "While out for a jog, Upton witnesses a horrible car crash and risks her own life to save the passengers. After learning more about the victims, the team must track down the man responsible for the brutal crash."
Kelli Scarangello jumped into the icy Chicago River
In Chicago P.D. Season 9 Episode 13, a car crashes into the Chicago River, and Upton jumps in after it. However, Spirdakos stunt double was the one to actually take the plunge into the freezing cold water.
"It's kind of a running joke here in Chicago that you're not an official Midwest stunt person until you go in the Chicago River. So I was excited," Scarangello said in a behind-the-scenes video posted by Wolf Entertainment.
The river was in fact, so cold that the crew had to bring in barges to push the ice out of the way in the partially frozen lake, director Chad Saxton revealed in the video.
Luckily Scarangello's safety was a big priority. "I said regardless of even if she's good we go in and get her after like 25 seconds is what we actually came up with," said stunt coordinator Tom Lowell.
"Jumping in the Chicago River in January in freezing temperature was exhilarating," Scarangello remarked with a smile on her face. "We had a great team there making sure I was warm the whole time and truly it went by faster than I thought it was going to."
Tracy Spiridakos filmed her underwater scenes in a heated tank
Although Spiridakos didn't have to go in the river for this scene in Chicago P.D. Season 9, she did film some underwater scenes in a heated tank in Los Angeles, Variety reports.
"I love the water and I'm a diver myself — I have an Open Water Diver certificate, but it was so long ago," Spiridakos told the outlet. "It was great to just get reacquainted, and that was kind of the biggest thing, just to familiarize myself with all of that."
Spiridakos also had to be able to open her eyes underwater in the tank. "When I first opened my eyes underwater, it stung and I kept inhaling water. Eventually, you get more comfortable underwater having your eyes open and coming up. I remember walking outside when we were in L.A. everything was just cloudy! That part was a bit of a challenge."
Chicago P.D. Season 9 airs Wednesdays at 10 p.m. EST on NBC.
RELATED: 'Chicago P.D.': 4 Things You Forgot About the Pilot Episode