'Chicago P.D.' Sergeant Trudy Platt is the 'Mom of the Unit' According to Fans
Chicago P.D. is one of the highest-rated television shows on NBC. All the characters are engaging, and fans can't seem to get enough of them in the weekly crime drama series. Detective Sergeant Hank Voight captivates audiences with his no holds barred tactics when it comes to enforcing the law in the Windy City. Fan-favorite, Desk …
Chicago P.D. is one of the highest-rated television shows on NBC. All the characters are engaging, and fans can't seem to get enough of them in the weekly crime drama series. Detective Sergeant Hank Voight captivates audiences with his no holds barred tactics when it comes to enforcing the law in the Windy City.
Fan-favorite, Desk Sergeant Trudy Platt keeps the unit on their toes and has taken on a motherly role as the show has progressed. Always having the best interest of her team in mind, she is the caring family member we all wish we had.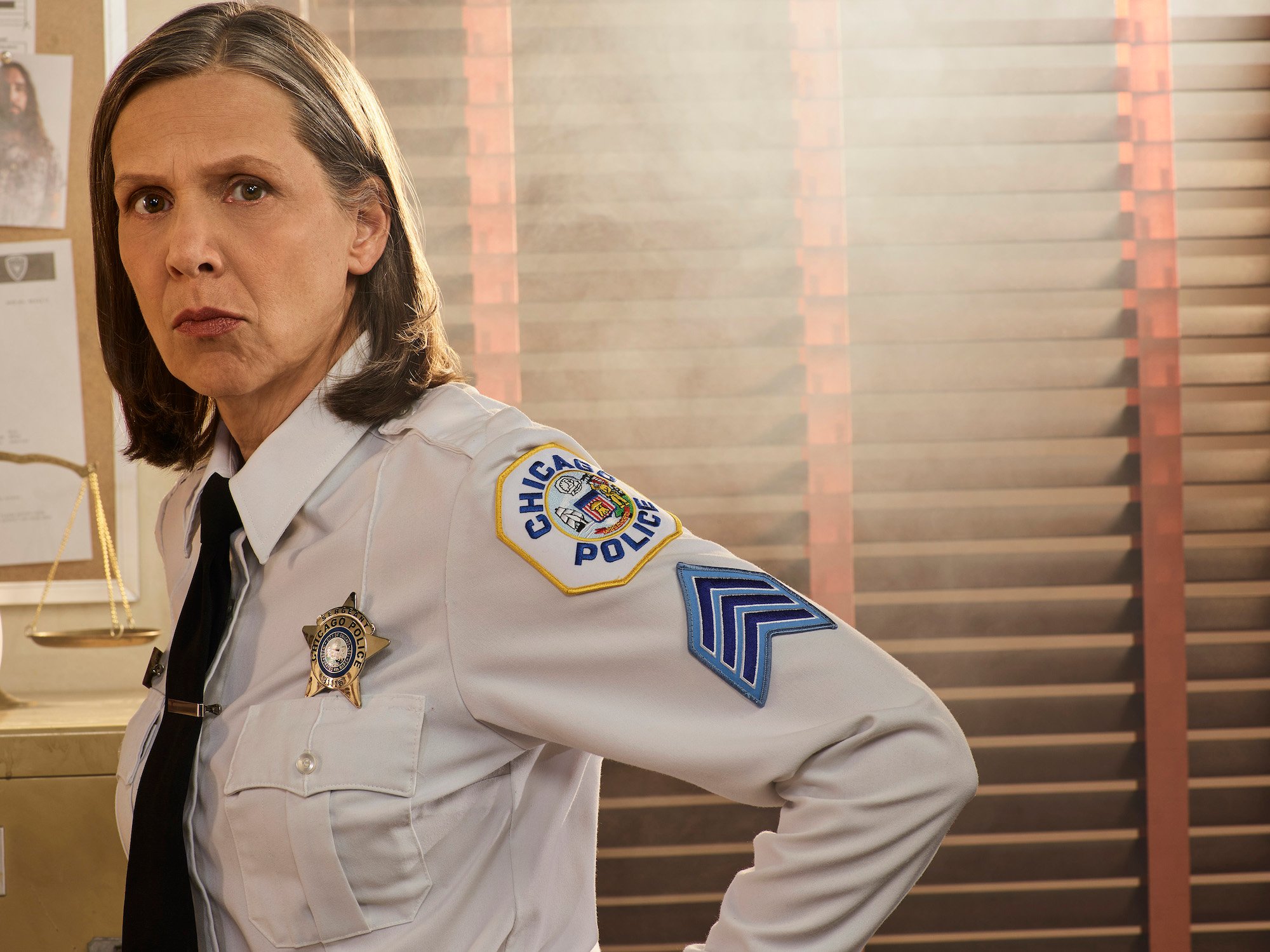 Sergeant Trudy Platt
Amy Morton is the 62-year-old actor responsible for bringing the sarcastic Sergeant to life. She has been with the show since its early beginnings, appearing in 147 out of 151 episodes of the popular television series, according to IMDb.
A native of Oak Park, Illinois, Morton is very familiar with Chicago, spending a large portion of her career in the theater scene. She has also performed on Broadway and is a two-time Tony Award-nominee.
Before becoming the desk Sergeant for District 21, Morton worked alongside George Clooney on the film Up In the Air. With a full list of impressive credits to her name, in 2013, Platt assumed the role of Amanda Harris on the CBS crime drama Blue Bloods. A year later, she found herself working with Chicago P.D., and she has never looked back.
'Chicago P.D.'
Chicago P.D. is part of the successful Dick Wolf Trilogy that includes Chicago Fire and Chicago Med. The NBC police crime drama first aired in 2014 and is now entering its eighth season. The highly-acclaimed series has been renewed for three more years, leaving fans excited to see more of their favorite characters in action.
The successful show is one of the many television programs that focus on police and crime drama. Chicago P.D. follows the members of the elite Intelligence Unit of a busy Chicago precinct. Detective Sergeant Voight leads the cast of young, energetic officers that never stop pursuing justice.
Once a uniformed police officer herself, Platt is now the immediate supervisor of the patrol officers in the district. She spends most of her time behind the desk, but on occasion will go out into the field to assist the Intelligence Unit. The feisty Sergeant is married to Randy "Mouch" McHolland from Chicago Fire, making for the ultimate series crossover.
Fans love how Platt is always there to support her team
Platt is a hard-nosed, play it by the book kind of officer, that rarely smiles. At first look, she is intimidating, and even top cop Hank Voight appears to be a little scared of her. But, underneath that hardened exterior, the Sergeant has a tender heart and always looks after her own. Her sarcasm makes it appear that she doesn't care, but Platt is deeply connected to everyone in her unit. It is her job to make sure her team is taken care of, taking the time to listen to those in need.
Always coming to the rescue when things get tough, Twitter fans agree that "Everyone needs their own Trudy in their life." Dependable to a fault, fans like to refer to Platt as the Mom or "Mama Bear" of the unit. While she is always compassionate, viewers say Sarge makes it clear not to "mess with her cubs."
A fan of the show summed up the overall opinion of Platt on Twitter by saying, "I love that she's such a (excuse my language) hard a** but when one of the officers is hurting, she's the first one to offer them support."
Another viewer claimed, "She is the glue that holds the district together!"