'Chicago P.D.' Showrunner On Season 8: 'You Should Be Worried'
The season finale of Chicago P.D. this year had some major irony to it since it relates to events going on in reality. If cop shows might not be the same starting next season due to the Black Lives Matter movement, the plot development of Chicago P.D. certainly holds ironic truths.
It all comes down to the character of Det. Kevin Atwater (played by LaRoyce Hawkins) calling out racism within his own police force. Atwater has already found himself in trouble a few times throughout the last seven seasons. This time, the showrunner of the series (Rick Eid) says every fan should be worried about Atwater. This relates to him creating enemies by calling out Tom Doyle's racial profiling.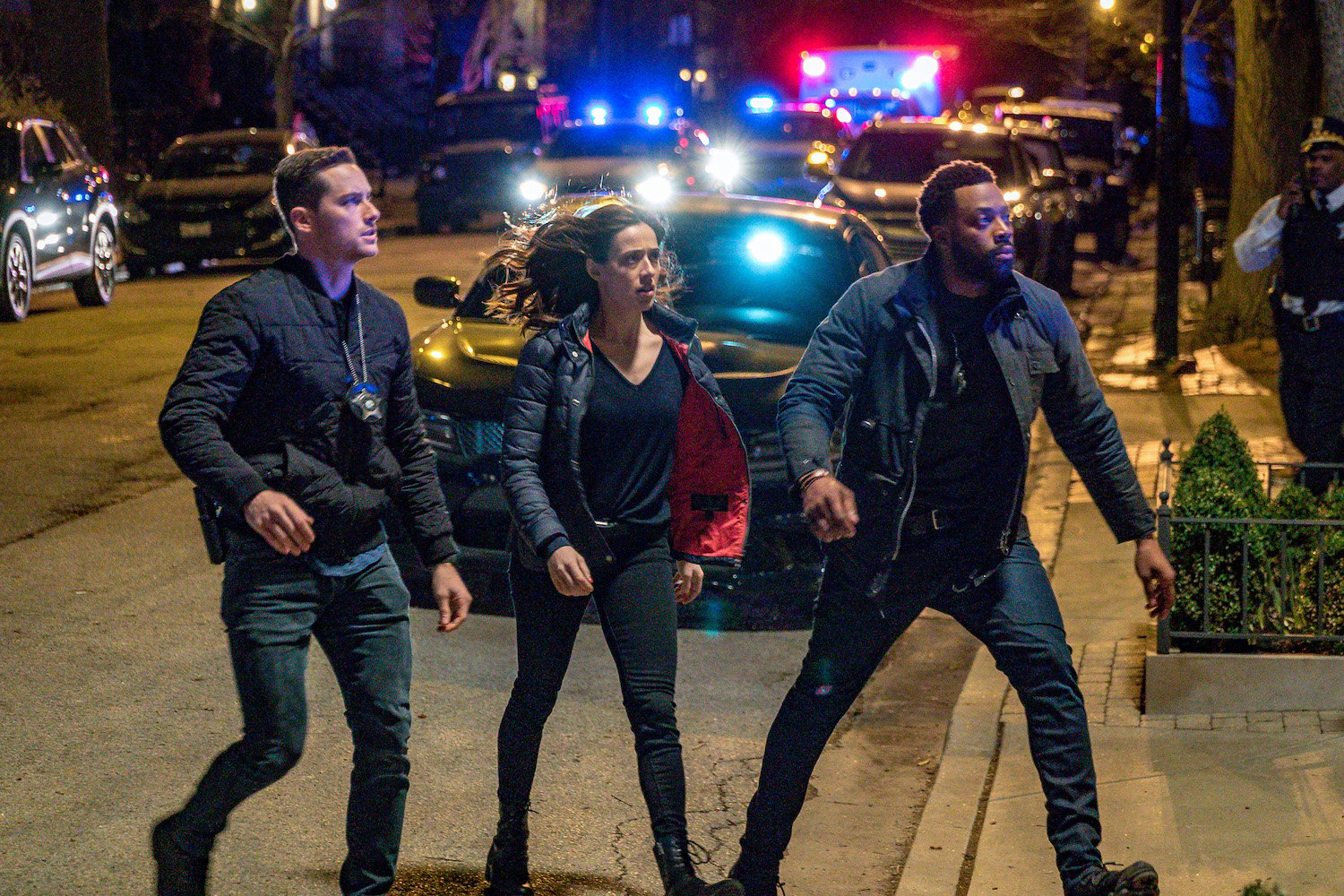 The death of Tom Doyle placed Atwater in deep trouble
As a refresher, viewers will remember when Atwater linked back up with fellow cop Doyle at the beginning of the season finale episode Silence of the Night. Doyle racially profiled a black man in a local neighborhood, leading to Doyle being killed while attempting a bust gone wrong.
Atwater witnessed the entire event and realized Doyle was playing the race card. He knew he could not stay silent about the incident, leading to his fellow Intelligence colleagues Voight and Ruzek promising they would have his back.
Such a scenario might sound a bit familiar since it hits a little too close to reality for many current police forces. Ironically, this aired just a month before the death of George Floyd, leading to the Black Lives Matter protests against police brutality.
By the end of Silence of the Night, Atwater realizes his team may not be able to keep him out of trouble. Police cars rushed him in his home neighborhood, sending a message Chicago P.D. was not happy with Atwater calling out Doyle as a racial profiler.
Just how worried should Atwater fans be?
According to Rick Eid, he says fans should be plenty worried about Atwater's well-being. Eid told TV Line, "There's a good chance Voight and the rest of Intelligence will get in the crossfire here, but they will always have Atwater's back — no matter what. Yes, you should be worried. Doyle's friends and family are taking this very seriously."
What makes this so damaging is Doyle's friends and other supporters are well-connected throughout the city. Even if Atwater did the right thing by calling out Doyle's racism, it gives a window into the realities of what other police departments are going through.
Placing this into context of a Black police officer makes things even more complex. Nevertheless, Atwater made it clear when those police cars ambushed him that he is not going anywhere. What comes next for Atwater may go into intense territory. Most interesting is this story came at the right time because it was not intended as the original season-ender.
What will ultimately happen to Atwater next season?
One thing for sure is most cop shows will likely be approached from new angles next season if some even being canceled. Chicago P.D. has always been a bit undervalued in the issues they take on. With this story, they were well ahead of the herd and now poised to make a new statement about cop shows when they resume production.
What happens to Atwater, though, is likely on a lot of minds of loyal viewers. Most media analysis of this episode thinks the dynamics of it will play out slowly into Season 8 without a quick resolve. Some of this might include Atwater having to deal with internal cold shoulders for a while. In contrast, one has to wonder how many similar real-world situations are going on concurrently in a major city police department.