'Chicago P.D.': Showrunner Says There Are 'No Plans' to See Jay Halstead On Screen Again
Season 10 of Chicago P.D. marked a major moment in the One Chicago franchise: the exit of mainstay actor Jesse Lee Soffer. His long run as Detective Jay Halstead actually goes back to when Chicago Fire was the only One Chicago show on the air. Now, his life will continue away from the city entirely, with the longtime cop back in the military.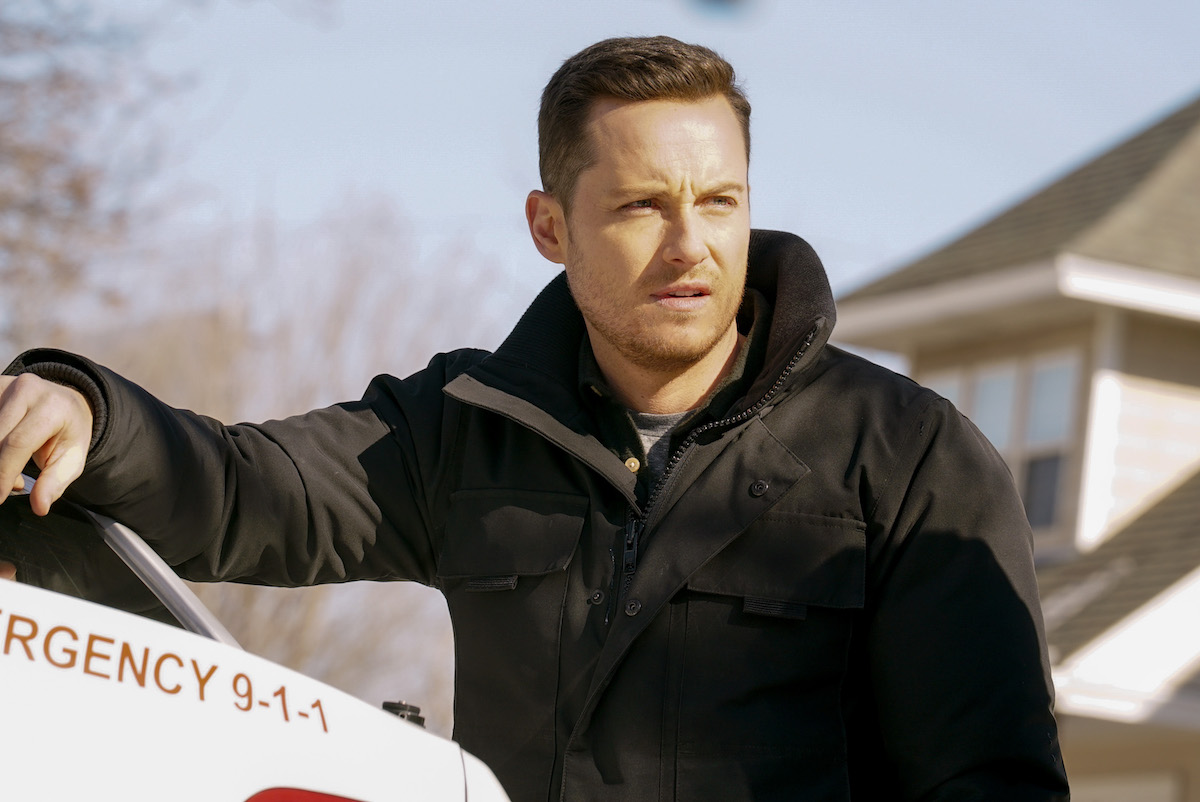 Halstead is gone, and most signs on the show point to that remaining permanent outside of a special one-off. But will that remain the case with the One Chicago franchise looking like it's still in for the long haul? It turns out Soffer is returning to Chicago P.D. — but whether Halstead will return with him isn't so cut and dry.
Jesse Lee Soffer is returning to 'Chicago P.D.' to direct
Soffer's return to Chicago P.D. airs later this season. The longtime actor will actually return behind the camera, according to Variety. But despite having Halstead's actor on set, the character won't appear in front of the camera.
Halstead only appeared in three episodes during the 10th season of Chicago P.D., which he insisted was the end of the road for the character at the time. But the offer to direct an episode was apparently too good to pass up.
"To create this hour drama week after week has been a labor of love by everyone who touches the show," he said in a statement released to Variety. "I will always be proud of my time as Det. Jay Halstead." The way his exit was written on the screen, however, didn't seem nearly as definitive.
Will Soffer return as Jay Halstead return to 'Chicago P.D.' on screen?
In Chicago P.D. season 10, Halstead announced to his wife, Detective Hailey Upton (Tracy Spiridakos), that he would be gone for eight months. They would stay married, but he'd be spending that time doing operations with the U.S. Army. There it was: the moment Halstead's military past finally became roaring back to relevance.
To fans, that kept the door open for Halstead's return. But, according to showrunner Gwen Sigan, Soffer's directing work won't actually lead to the former Detective's on-screen return.
"We'll definitely hear about what's going on, for sure, and tell stories about that absence," Sigan said to TV Insider. "There are no plans to see him on screen, but we're very excited that he is coming back and directing one." 
What has Soffer done since leaving 'Chicago P.D.'?
Soffer sticking to directing is a disappointing turn of events for fans. They have long enjoyed Soffer's performance on the One Chicago shows. But it does make sense with where the actor/director's career is at this point. He has worked almost exclusively as an actor since way back in 1993. Much of that work has been on TV, with a particular eye for dramas. Only the Brady Bunch films see the One Chicago star stepping into the comedy lane.
According to IMDb, he worked mostly in daytime TV before taking on a full-time job with the One Chicago shows. From 2014-2022, he was a main cast member of Chicago P.D. and also made recurring appearances on Chicago Fire and Chicago Med. His only directing credit in all that time was a single 2014 episode of P.D. 
Currently, the actor is focusing on building his directing resume, starting with this second shot at an episode of P.D. The writing staff and Soffer agreed to leave the door open for an eventual return, likely as a guest star. But for now, directing is meant to be the focus.