'Chicago P.D.': Showrunner Suggests Adam and Kim Might Be Over For Good
Chicago P.D. recently began filming for season 8, and fans couldn't be more excited. The 7th season left off with many cliffhangers, and viewers can't wait to get their questions answered. Although fans tune in for crime-solving, they also get involved with the relationships the characters find themselves in.
One such relationship that has grown over the years is that of Kim Burgess and Adam Ruzek. Fans have watched the couple grow to become one of the show's best pairs. However, if the showrunner's statements hold any weight, it seems that fans are in for a shock regarding the relationship.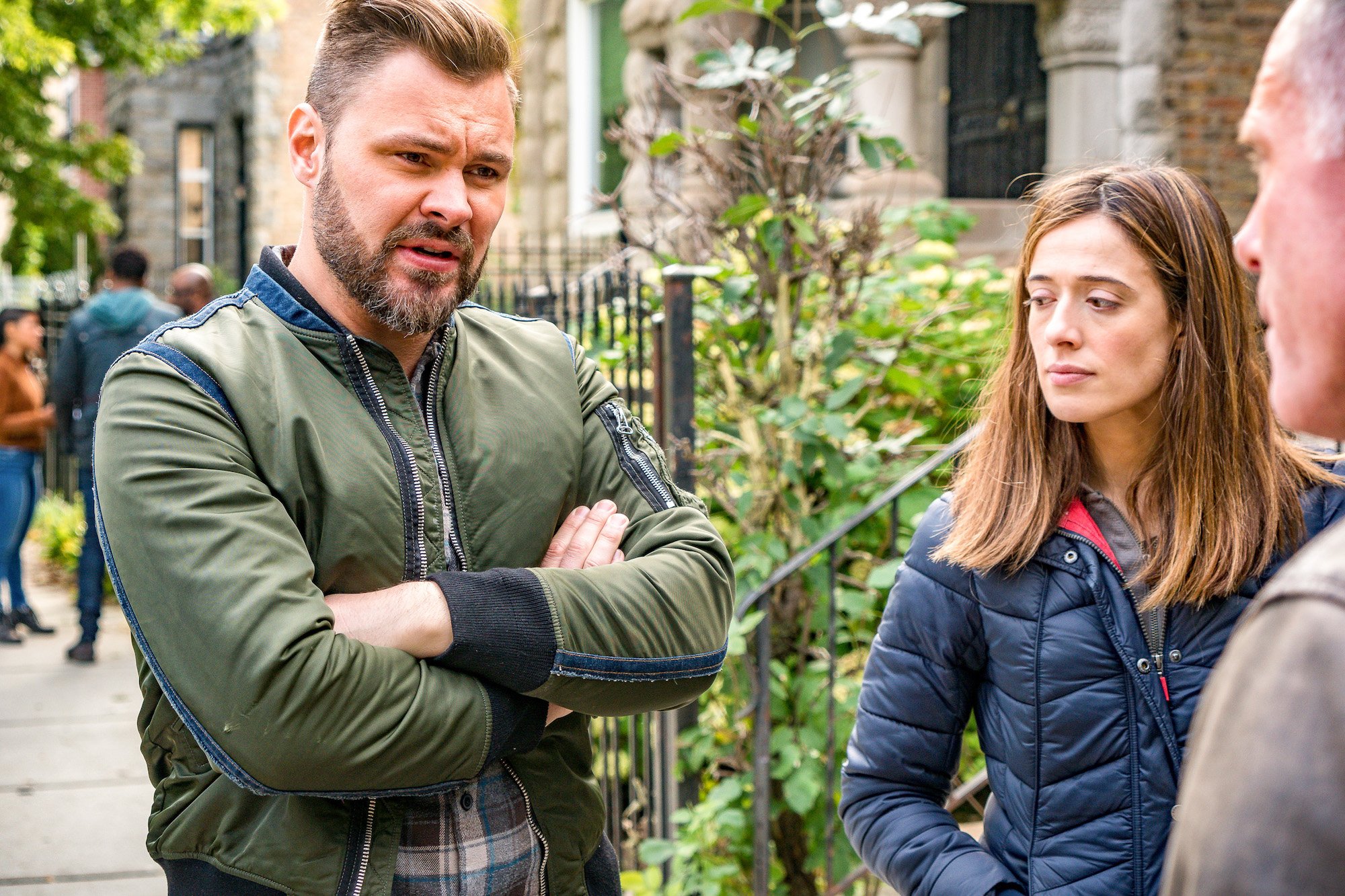 What is Chicago PD about
Chicago P.D. is an installment of the One Chicago franchise. The franchise was created by Dick Wolf, who is also known for the equally successful Law and Order. In addition to Chicago P.D., the One Chicago franchise comprises two other shows, Chicago Fire and Chicago Med. Chicago P.D. focuses on a team of police officers led by Hank Voight, whose major mission is to investigate crimes and find perpetrators.
Chicago P.D.'s 7th season left fans wondering about so many things. For instance, the series left viewers wondering about the fate of Kevin Atwater and whether he will find a new love interest considering Rojas played by Lisseth Chavez, left the show.
Atwater has also had to deal with racism for a long time on the show as he is the only Black member on the 21st District's Intelligence Unit. Fans have also been hoping to see their favorite on-screen couple Kim and Adam, reunite in the new season.
A timeline of Adam and Kim's relationship
When the show premiered in 2014, Adam and Kim were friends and colleagues. Kim was single while Adam was in a relationship. They soon began getting close and shared a solid friendship formed from a shared opinion of Sgt. Trudy Platt's office management.
Soon the two officers found it hard to remain friends, and they ended up advancing to the next level of their friendship. By the time the first season wrapped up, Kim and Adam had already slept together. After trying to hide their relationship for long, Adam came to terms with his feelings after Kim got shot while on assignment.
He proposed to Kim, and she accepted. However, she later called off the engagement after realizing that Adam had commitment issues. The two split up and decided to date other people for a while before realizing it's tough for them to remain friends.
Fast forward to season 7 when Kim and Adam spent the night together, and Kim ends up pregnant. She learned about her pregnancy through a blood test after getting an injury and had to get treated at Chicago Med.
Kim, however, lost the baby last season when she went undercover investigating a sex trafficking ring. The miscarriage had her, and the viewers, quite shook and fans look forward to knowing how Kim and Adam will cope with the miscarriage.
'Chicago P.D.' showrunner might have hinted that Kim and Adam's relationship is fated for doom
Although Chicago P.D. fans love the show's various plotlines, one storyline has them more intrigued. The question lingering in most Chicago P.D. fans is whether Kim and Adam will get their happy ending. However, Rick Eid, the series' showrunner, has hinted to TV Insider that Kim and Adam might not end up together after all.
Eid posed the question asking fans whether Kim and Adam are better off as friends. It might make sense to write the two as friends since their relationship has always been on-again-off-again. Eid hinted that Kim and Adam aren't headed for a reunion, and their relationship could end for good.