'Chicago P.D.': Tracy Spiridakos Hinted Hailey Upton's Family History Will Be Explored
'Chicago P.D.' fans might be learning more about Hailey Upton soon.
Fans might be obsessed with Chicago P.D., but they weren't all too crazy about Sophia Bush's character leaving. Erin Lindsay was a fan-favorite and many fans hoped she would end up with Jay Halstead. When Bush left the show, writers decided to replace Erin with Hailey Upton.
The replacement caused some friction with fans, and most haven't yet come around to accepting Hailey. Recently, Tracy Spiridakos, who plays Hailey on the show, hinted that Chicago P.D would deeply explore Hailey's family history.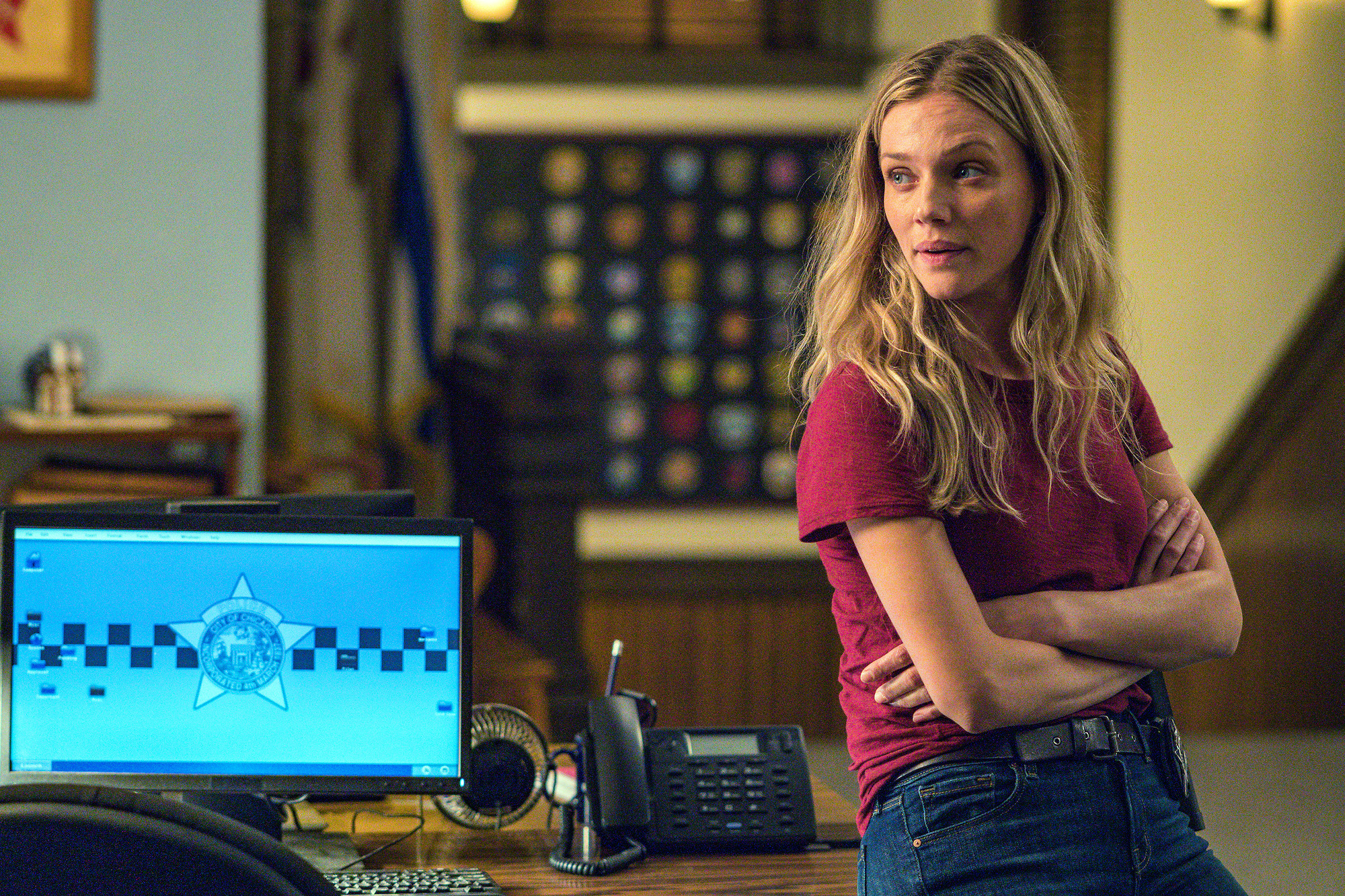 Hailey is a tough cop on 'Chicago P.D.'
In season 7, Hailey got into some hot water when her CI got killed. She began suspecting that the CI and Hank Voight might have in some way been involved in the murder. The tension between Hailey and Hank increased throughout the season when many officers began questioning whether Hailey would start following the rules like Halstead or whether she'll break the rules as Hank often does.
When Hank works together with Walker to bring down some dirty cops, both the gang members and the cops end up dead. Hailey then decides to take matters into her own hands by anonymously leaking that Walker worked with the police as a CI which gets him killed. Hailey's approach toward the whole situation and demeanor leaves Hank questioning whether she's becoming like him or not.
When the police department planned on taking down Gael Rodriquez, a ruthless kingpin, they placed cameras across Rodriguez's hideouts. During that time, Hailey was roommates with Rojas, who was surprised to realize that her ex-boyfriend was in the footage. She erased his involvement and lied to Hailey, who covered her.
Hank, however, found out and ordered Luis's arrest. He agreed to let Luis go if he helped them capture Rodriguez. However, the trap they'd set for the kingpin failed, and Luis was set to go to prison. Once again, Hailey took matters into her own hands and planted drugs on Rodriguez, thus getting him arrested. Hank thought Hailey had gone too far and transferred her to the FBI to punish her.
Fans haven't welcomed Hailey into the fold just yet
Although Spiridakos is a great actor, fans aren't into her character on Chicago P.D. Most of the show's fans believe that she and Halstead don't make a good match as Halstead did with Erin. Many viewers expressed their disappointment in Hailey, who was brought to replace Erin.
Some fans feel that Hailey might be too tough of a character than Erin, who was softer. In comparison, many fans would love for Erin to return to the show but it seems highly unlikely for that to happen. Bush said that she fought hard to get out of her contract because of the negative workspace on the show.
Spiridakos hinted that 'Chicago P.D.' might explore Hailey's background
In season 8's eleventh episode, 'Signs of Violence', Chicago P.D delved deeper into Hailey's character and complicated past, which impacted her present. The episode sets the foundation for what happens next in Hailey's life after the emotional scene between Hailey and Halstead.
In the episode, Halstead finally told Hailey how he feels, which led Hailey to explain why she feels negatively about those three words. She explained that those words reminded her of her father's way of apologizing. According to Cinemablend, Spiridakos hinted that Chicago P.D might explore Hailey's past and family dynamics.
The star brought up that she wanted to explore Hailey's relationship with her mother and her siblings if she had any. The show might probably choose to take this path, considering they explored Erin's background as well, and seeing as Hailey was Erin's replacement, it's not unlikely that the showrunners won't do the same.