'Chicago P.D.': What Is Jason Beghe's Net Worth?
Some people make lemonade out of lemons, and Jason Beghe certainly has done so. His gravelly voice, which came following an accident, has only enhanced his on-screen toughness. Best known for his role as Sergeant Hank Voight on Chicago P.D., Beghe has had a long career in show business and modeling. All this has added up to a tidy new worth. Here is how it all came about.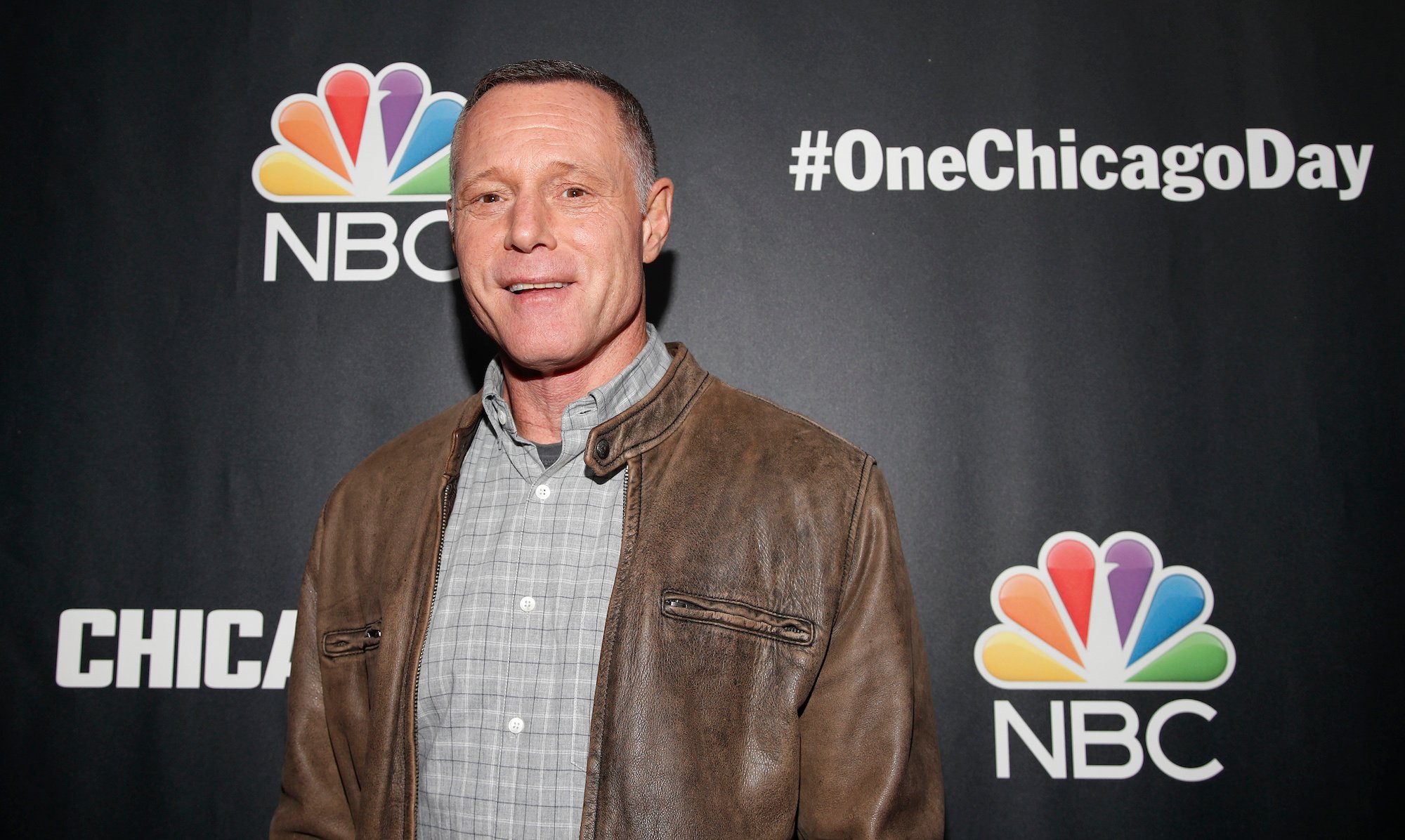 Beghe's years leading up to 'Chicago PD'
Born in New York in 1960, Beghe began modeling following his graduation from high school. He traveled to Europe becoming the face of Armani in the 1980s, according to IMDb. Returning to the states, Beghe began acting landing his first credited role as a state trooper in Thelma and Louise.
A few years later he played Demi Moore's love interest in the 1997 film, GI Jane. But it was on television where his acting career took off. He earned numerous gigs and guest roles on a variety of shows including Murder She Wrote, Numb3rs, Picket Fences, Melrose Place, Good Company, Chicago Hope, JAG, American Dreams, Everwood, Cane, and many more.
It was in 1999 that Beghe was involved in a car crash, suffering major injuries including a broken neck, back, and ribs. He injured both lungs and was intubated while in a coma for nearly a month. When he arose from being comatose, he tried to pull out his intubation tube many times causing injury to his throat which led to his subsequent raspy voice.
Supporting his kids and ex-wife
RELATED: 'Chicago P.D.': Jason Beghe Volunteers to Help Wrongly Incarcerated Exonerees
Beghe married his wife, Angie Janu, in 2000. Together they have two sons, Bix and Bo. Janu is a former model and had a short-lived acting career having appeared in one movie, Too Good to Be True, in 1997.
In 2017, Beghe filed for divorce citing irreconcilable differences. Whether that was a source of his reported anger management issues or a result from them, isn't clear. According to Variety, in 2017 the actor was being investigated for ongoing anger issues by NBC. In 2016, multiple complaints had been made regarding Beghe's behavior on set. Sent to NBCUniversal human resources, Beghe received written reprimands and was assigned an anger management coach. He made a formal apology to colleagues at the time.
The terms of the divorce, which was finalized in 2020, included joint decision-making for the best interest of the minor children, according to People. Also included were sums of $14,200 per month for Beghe to pay in child support and $16,700 per month in spousal support.
Son, Bix, turns 18 this year and Janu will no longer receive the $5,320 child support payments for him beginning the month following his birthday. But at the same time, her spousal support payments will be enriched to $20,000 per month. Janu received the couple's Malibu house in the settlement. Beghe retained ownership of their Chicago condo.
'Chicago P.D.' earnings and net worth
Beghe started acting with the Chicago franchise in 2012, appearing as the no-nonsense Sgt. Voight in Chicago Fire. When the show Chicago P.D. came about in 2014, there was no doubt his character leading the intelligence team would have a major role in the series. He has appeared in crossover events with both Chicago P.D. and Chicago Med, as well as with Law & Order: Special Victims Unit, all of which originated with creator Dick Wolf.
For each episode of Chicago P.D., Beghe earns $250,000 plus royalties which equivocate to roughly $6 million per year, according to Celebrity Net Worth. Just what he earns for his appearances on the other shows is not known. In 2020, his net worth was estimated at $9 million. His ex-wife, Janu, has a net worth estimated at $1.5 million, according to Star Studds.