'Chicago P.D.': What Is LaRoyce Hawkins' Net Worth?
LaRoyce Hawkins landed what many might consider a dream job at the age of 25. First having appeared in a recurring role as Officer Kevin Atwater on Chicago Fire in 2013, he was cast as the same character on Fire's spinoff series, Chicago P.D., in 2014. A native of the Chicago suburb of Harvey, Hawkins gets to work close to home while earning a living. His role on the show continues to grow and develop in ways he may not have imagined at the onset.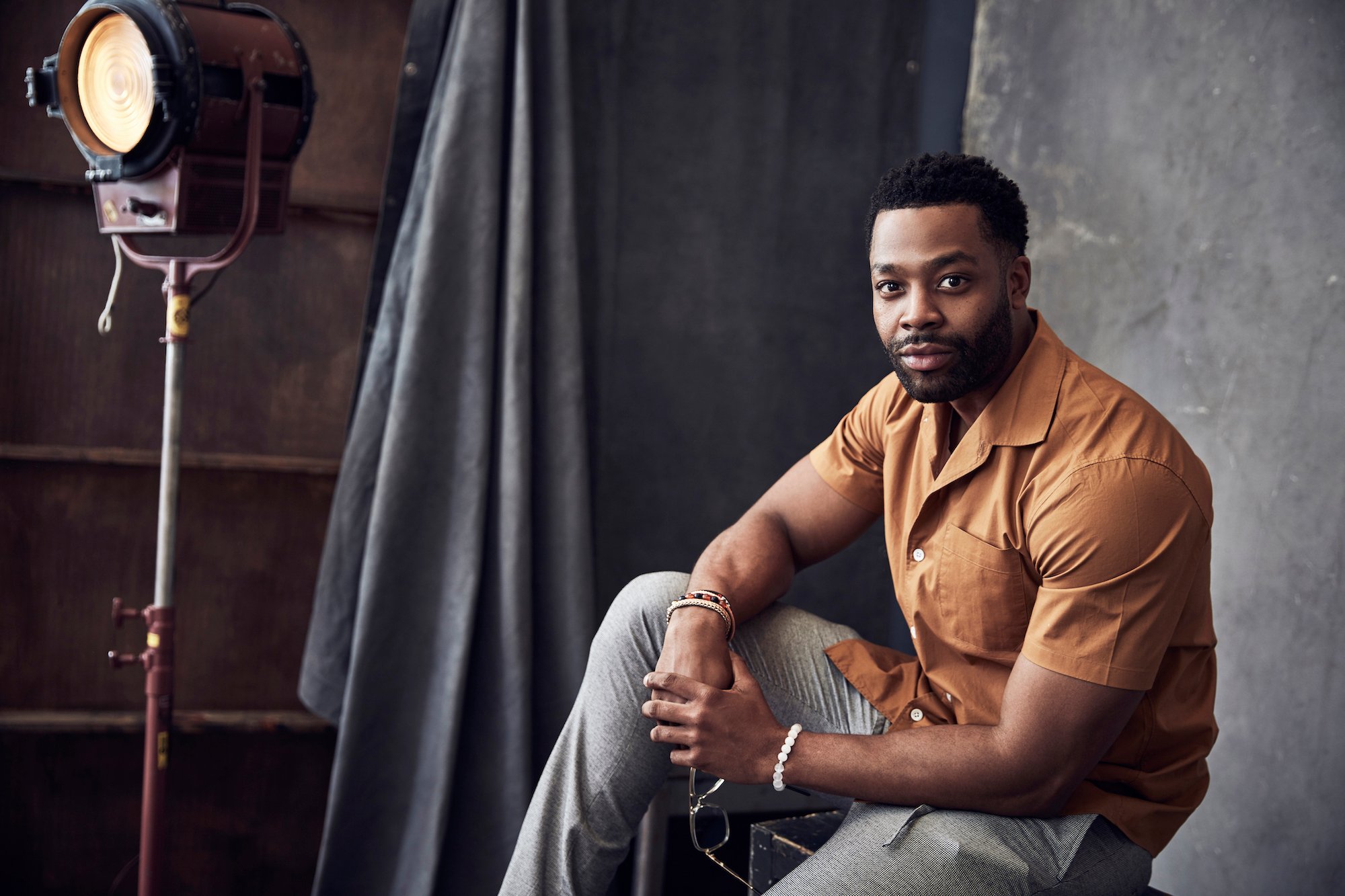 Hawkins always wanted to act
While the 6-foot, 3-inch-tall actor was serious about basketball during his years in high school, he also joined the speech team. Starting in comedy, Hawkins won the Illinois High Speech Association state championships for comedy speech writing in his junior and senior years. Upon graduation, he attended Illinois State College on a full-tuition scholarship where he majored in acting, according to IMDb.
Before Hawkins took on his dramatic role in Chicago PD, he took to the stage as a stand-up comedian in comedy clubs. His first movie role came in 2008 portraying Art Baker in The Express: The Ernie Davis Story. In 2011, he nabbed a guest role in an episode of Detroit 1-8-7. The next year, he received another guest role, this time on Underemployed. Then, show creator Dick Wolf caught wind of him, and Hawkins was cast in his recurring role on Chicago Fire.
LaRoyce Hawkins as Officer Atwater on 'Chicago PD'
RELATED: 'Chicago P.D.': LaRoyce Hawkins Reveals Atwater Still Has Growing to Do This Season
During those early days on Chicago Fire, Officer Atwater was a patrol cop. That is what Hawkins' character portrayed early on in Chicago P.D. as well. He was partnered with Officer Kim Burgess (Marina Squerciati). By the end of the first season, Officer Atwater was bumped up to the Intelligence team, chosen by its commander Sergeant Hank Voight (Jason Beghe). Officer Burgess soon followed.
Along with the rest of the team, Atwater often goes undercover to flush out a variety of unseemly characters. Hawkins is proud of what his character portrays. To date, he has been the only Black officer in the unit. In recent times he has taken on a larger role of portraying what it is like to be a Black police officer in today's world. We've seen Atwater take on a higher profile during the show last season having to grapple with the color of his uniform and the color of his skin in the current landscape.
Hawkins' personal life and net worth
Now 32, Hawkins is not married. It is hard to say whether, or not he is seeing anyone. He keeps his personal life just that, personal. Since many photos have arisen of him with a young boy, he is believed to have a son.
Considering his continued gig on Chicago PD and his importance to the show, it makes sense he has an impressive net worth. Estimates about his net worth reveal anywhere from $1 million in 2019, according to Gossip Gist to $11 million, according to TV Show Stars.
What Hawkins doesn't keep private is the charitable work he is involved in. He strongly believes in giving back to his community. He continues to bond with school children in Harvey and the rest of Chicago. He also supports many local charities.
Hawkins earned an Emmy Award for his publicity campaign as Celebrity Kettle Ambassador for the Salvation Army, according to Chicago TV station WGNTV. He is also working on cleaning up and brightening up Harvey, which too often has been seen "in a negative light."