'Chicago P.D.': Which Cast Member Has the Highest Net Worth?
Produced by the creator of the Law & Order franchise, Dick Wolf, Chicago P.D. was always destined for success. A spinoff of Wolf's wildly popular Chicago Fire, the NBC procedural follows a one-of-a-kind team as they stop crime and solve mysteries. The show is currently in its eighth season and indicates no signs of slowing down — recently receiving the green light to continue production through at least season 10.  
Although the cast is constantly rotating and evolving, some famous faces have played huge roles. According to Glassdoor, real members of the Chicago P.D. can expect to make around $65,000 per year … but how much could you make for playing one on TV?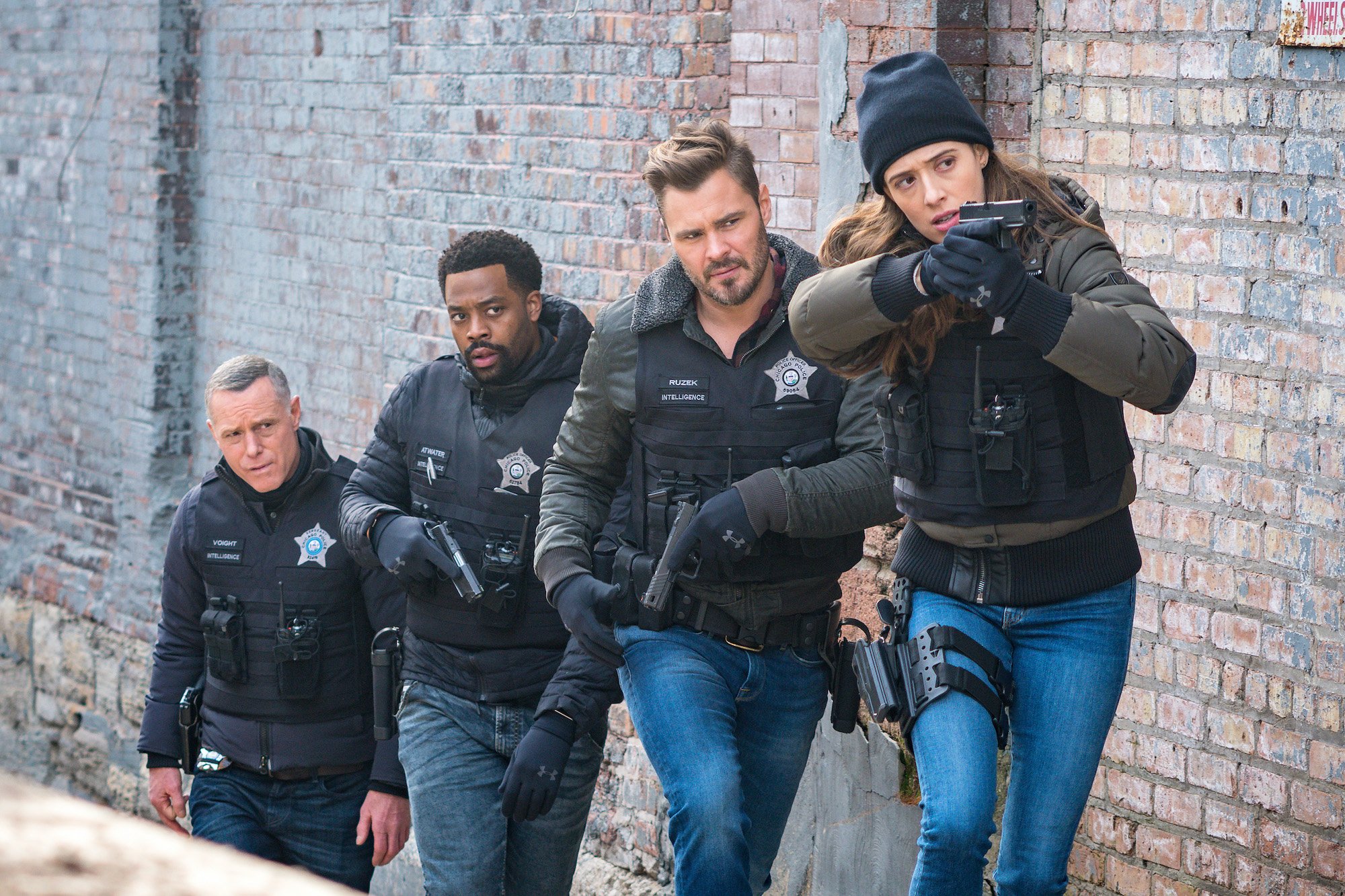 LaRoyce Hawkins is a Chicago native
Forget method acting — LaRoyce Hawkins has been preparing for his role as Officer Kevin Atwater his entire life. Born and raised on the south side of Chicago, Hawkins was a state champion for comedic speech. Though these presentation skills certainly lent themselves to his future acting career, fans see a much more serious side of him. Hawkins joined the cast as the only Black member of the Intelligence Unit, and his character Atwater grapples with his familiarity with the tough streets and his duty to enforce the law. 
While he isn't truly out there stopping crime, Hawkins has done good through his work on Chicago P.D. His net worth of around $1 million is frequently poured back into the local community. 
Patrick Flueger is a mainstay in the Wolf universe
For long-time fans of Dick Wolf's work, Flueger is a familiar face. Not only did he star in the Chicago franchise's opener, Chicago Fire, but he also made a special appearance in Law & Order: Special Victims Unit. 
He reprises his Chicago Fire role of Adam Ruzek in P.D., portraying an officer who is fresh from the police academy. Though Ruzek may be a rookie, Flueger's on-screen performances show that the actor is anything but — helping him to rack up an estimated $2 million net worth, according to Glamour Fame. 
Marina Squerciati went from comedy to crime-busting
Marina Squerciati traded in her Russian spy role on The Americans for a police badge. As Officer Kim Burgess, Squerciati holds one of the starring roles of the program. Burgess faces job changes, relationship drama, and even takes a bullet while on the job. Still, she — backed by Squerciati's real life humor and spunk — manages to maintain a positive outlook and empathetic attitude. 
Her regular role on the show, coupled with previous stints on popular series like Gossip Girl, has helped her to build a net worth of around $3 million, as reported by Idol Networth. 
Jesse Lee Soffer has dominated the Chicago franchise
Jesse Lee Soffer's net worth of $5 million is incredibly impressive … and completely unsurprising, given his resumé. According to Celebrity Net Worth, he began acting when he was just nine years old and eventually appeared in 500 episodes of the long-running soap As the World Turns. All this before he landed the role of a television senior detective on Chicago P.D. His character, Jay Halstead, is a charming fan favorite who has also appeared in Chicago Fire and Chicago Med. 
Jason Beghe has the highest net worth of the 'Chicago P.D.' cast
Last, and certainly not least, comes Jason Beghe, a 60-year-old star who portrays Detective Sergeant Hank Voight. Though he's rarely the friendliest face on the team, Voight's passion and dedication to his work is obvious in every episode. His fierce loyalty to his team and the victims they protect can often lead to interesting moral dilemmas, but fans can count on Voight to always come out on top. This leading role, alongside his work in Chicago Fire and Chicago Med, has brought Beghe a total value of $9 million, per Celebrity Net Worth.