'Chicago P.D.': With Rojas Gone, Will Atwater Get a New Love Interest?
After only one season on the show, actor Lisseth Chavez will be exiting Chicago P.D. for other opportunities. That means officer Vanessa Rojas, whose storyline was just getting started, won't be back for season 8. But where does that leave the other characters, especially her partner, and prospective love interest, officer Kevin Atwater? Will anyone get a happy ending after this unexpected departure?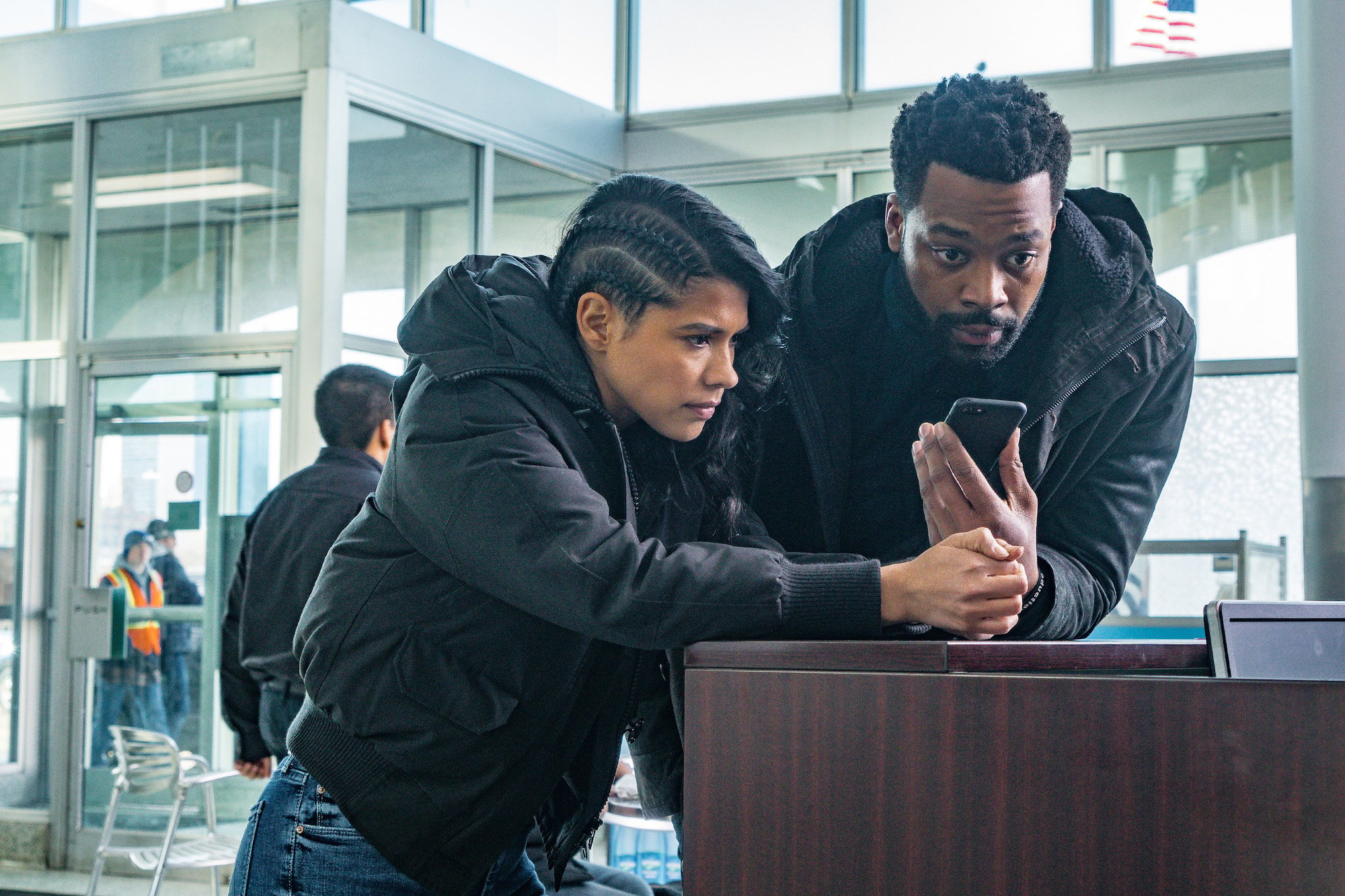 Rojas and Atwater had a love connection
During the last season, Rojas and Atwater made a real connection while on the job. It seemed like it was heading towards a romance. Even the show's creators hoped that would be the direction these partners would head. 
"We're hopeful we'll find some sort of romantic connection down the road," executive producer Rick Eid told TV Insider midway through season 7.
"[Atwater] and Rojas have an interesting relationship. We just need to see more episodes between them. That's something that's possible." Unfortunately, viewers didn't get enough episodes to see that happen.
Rojas won't return for season 8
Chavez was never supposed to return for season 8. Her contract wasn't picked up again after she fulfilled her one season obligation. But her storyline wasn't able to come to its natural conclusion. When the coronavirus (COVID-19) hit, season 7 came to an unexpected end. And keeping her on for another season wasn't an option at that point. Chavez has already signed on with a new show. According to Deadline, she'll be joining the CW's superhero drama, DC's Legends of Tomorrow. 
With Rojas gone for the season 8 premiere, her departure will have to be explained without her on-screen. Likely, she'll be given another undercover assignment that sends her away from the other characters, and viewers will hear about it through dialog.
Some have speculated about the possibility of Rojas returning in a later season. NBC has renewed Chicago P.D. through season 10. This means that if Chavez films just one season of DC's Legends of Tomorrow, there would still be the opportunity for her to return to the police force for the remaining two seasons. However, Chavez hasn't released any future plans for us to know for sure. 
Will Atwater get a new love interest? 
It's possible that Atwater could see a new love interest in season 8. Although, with no prospects at the moment, it will take some time to develop that new relationship. 
Also, we have to remember that Atwater will likely be distracted by all the tension which was created the last time we saw him. Atwater witnessed an incident of racial profiling from fellow Chicago officer Tom Doyle. 
The situation was already tense, considering Atwater and Doyle's confrontations in the past, but they were forced to work together anyway.  When Doyle sees a Black man, walking down the street with a duffel bag, he immediately makes the conclusion that it's drug-related. But Atwater sees it as racial profiling. The incident ends with shots fired, and both Doyle and the young Black man are dead. 
The real trouble for Atwater starts after he decides to tell the truth about what he witnessed. But his accusations of racial profiling don't go over well with Doyle's friends and family. 
After the series finale, Eid explained what that could mean for the character. "Atwater should definitely be worried," he told TV Insider. "Doyle's friends and family are taking this very seriously. They're also well-connected in CPD and the Mayor's Office. So, this crew will present a serious challenge to Atwater … and Intelligence."
With this dangerous situation brewing for Atwater, will he still have time to focus on romance? It's possible, but it could get complicated. Viewers will have to wait until the season 8 premiere on November 11th to find out.