'Chicago P.D.': Fans Think Hailey Proposed to Jay So He Wouldn't Have to Testify Against Her
Since its premiere in 2014, Chicago P.D. has cemented itself as a fan favorite of the Dick Wolfe One Chicago trilogy. The show has given fans endless entertainment for eight seasons, and the recent episodes have certainly brought tension and drama to viewers' screens. Chicago P.D. features an ensemble cast who each have their own backstories that make up the District 21 Police Department in Chicago.
One of those characters, Hailey Upton, has been at the front and center of a lot of drama which has fans conflicted about their feelings toward her. Hailey recently proposed to Jay Halstead, and fans think the proposal was a strategic move.
Hailey had to win fans affection when she joined the Unit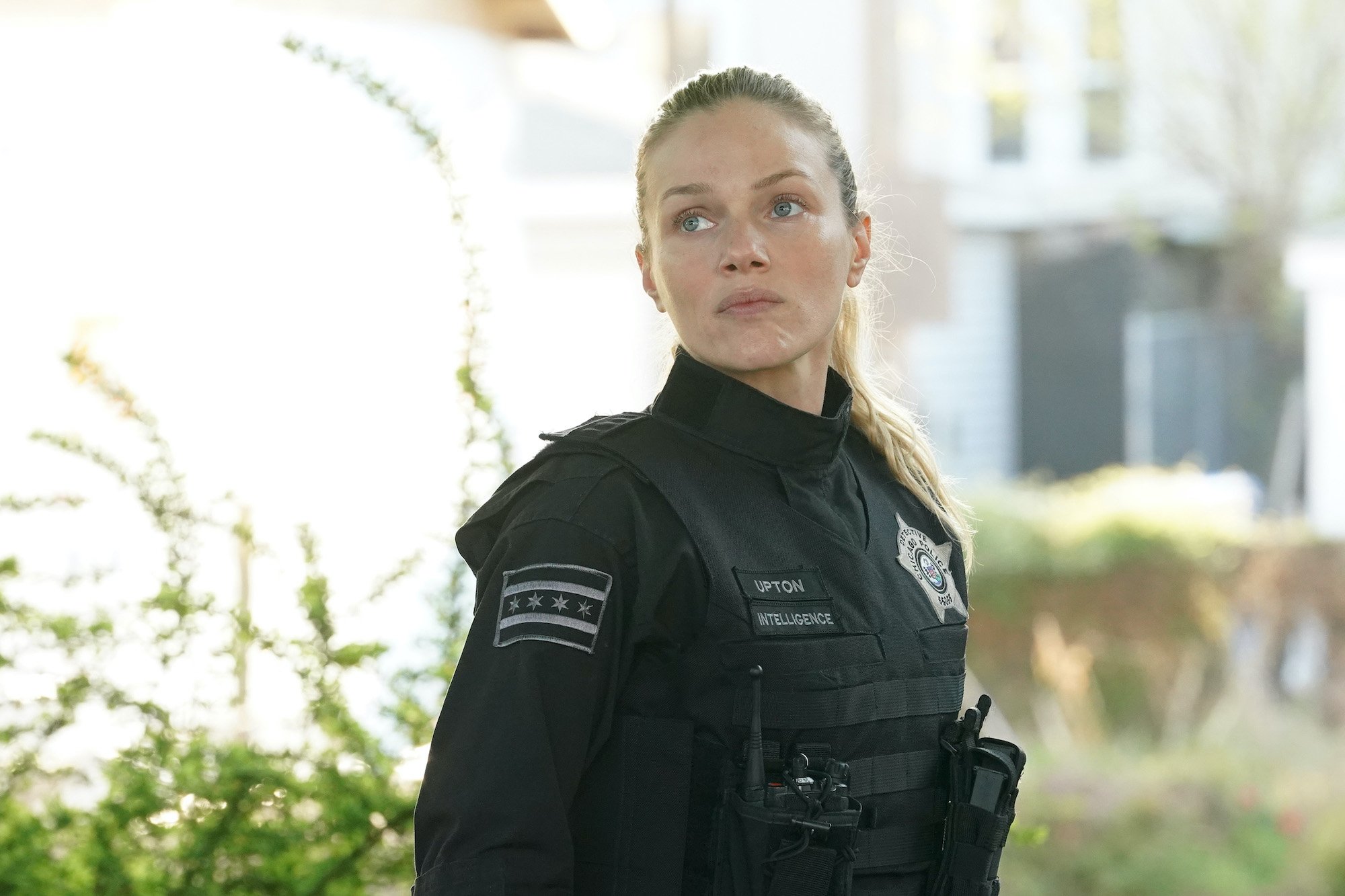 Hank Voight, Adam Ruzek, Kevin Atwater, and Kim Burgess have been the foundational elements of Chicago P.D. since season 1. However, the show has since grown to accommodate other characters, including Tracy Spiridakos' character Hailey.
Hailey joined the Intelligence Unit in season 4 when she was tasked to work alongside the team to handle a brewing turf war. Instead of going solo on the mission, she cooperated with the Unit and earned Voight's respect, who offered her a spot on the team.
Spiridakos' entrance into the show was met with some criticisms as fans weren't exactly fond of the idea of having another actor replace Sophia Bush's, Erin Lindsay. This posed a challenging journey for Spiridakos as she worked to gain favor with Chicago P.D. audiences.
However, the actor has proven she is a worthy star as her character has undergone several developments that helped convince viewers of how valuable she is. In season 7, fans were introduced to Hailey's darker side as she had to work with the person who killed her CI.
The episode established Hailey as a complex person who had some baggage she needed to offload. The complexity of what transpired in season 7 followed her into season 8 as she had to deal with her demons and go against what she'd been trying to work on.
Hailey's season 8 cliffhanger
Season 8 of Chicago P.D. left several cliffhangers that fans hope will be addressed in season 9 set to premiere in early fall 2021. The show's eighth season laid a lot of focus on Burgess' relationship with Ruzek as they went through their will-they-won't-they situation, given Burgess' decision to adopt Makayla. The season's cliffhanger also saw Burgess' life on the line after a mob shooting leaving fans wondering what would happen.
Burgess' life isn't the only cliffhanger in the season. While the rest of the Intelligence Unit were desperately trying to find Burgess, Hailey found Voight about to make a terrible decision. Voight had a suspect in cuffs and was beating him up for information. Hailey managed to calm him down and reminded Voight of his speeches about crossing lines.
Voight releases the suspect, who ends up attacking them, leaving Hailey with a few seconds to make a life-altering decision to shoot and kill. Hailey then returns home to find Halstead preparing to go to the hospital to see Burgess. She uses the moment to profess her love for Halstead, ending the episode with a marriage proposal.
'Chicago P.D.': Is Hailey's proposal strategic?
Although Halstead and Hailey have proven to be endgame, fans now believe Hailey's proposal to Halstead might have some hidden agenda behind it. One Chicago P.D. fan on Reddit said of the proposal, "yeah, I think this was about the fact that she doesn't want him to be able to testify against her."
Another fan replied, "it's either that or a bad emotional breakdown." The American Bar Association details the non-defendant spouse clause, which states that one spouse can refuse to testify against the other.
However, the law protects private communications between spouses, and considering Hailey and Halstead work on the same force, they might still have to testify against each other regardless of their marital status as not all information between a couple is considered confidential.
RELATED: 'Chicago P.D.' Season 9 Cast: Every Character Rumored to Return in the New Season
Related post url: