'Chicago P.D.': Fans Think Voight Has Returned to the Dark Side: 'It's the Voight We Need'
Sergeant Hank Voight has a reputation. As head of Chicago PD's Intelligence Unit, he has had to make a lot of tough decisions. Most Chicago PD fans cannot imagine the show without him.
Yet, last season Chicago PD worked to make some changes. Following the death of George Floyd at the hands of a Minneapolis police officer in May 2020, the show and other police dramas came under scrutiny for the way the officers of their shows behave. Voight, portrayed by Jason Beghe, was one of the main targets. In the end, the real Voight came through.
'Chicago PD' Season 8 finale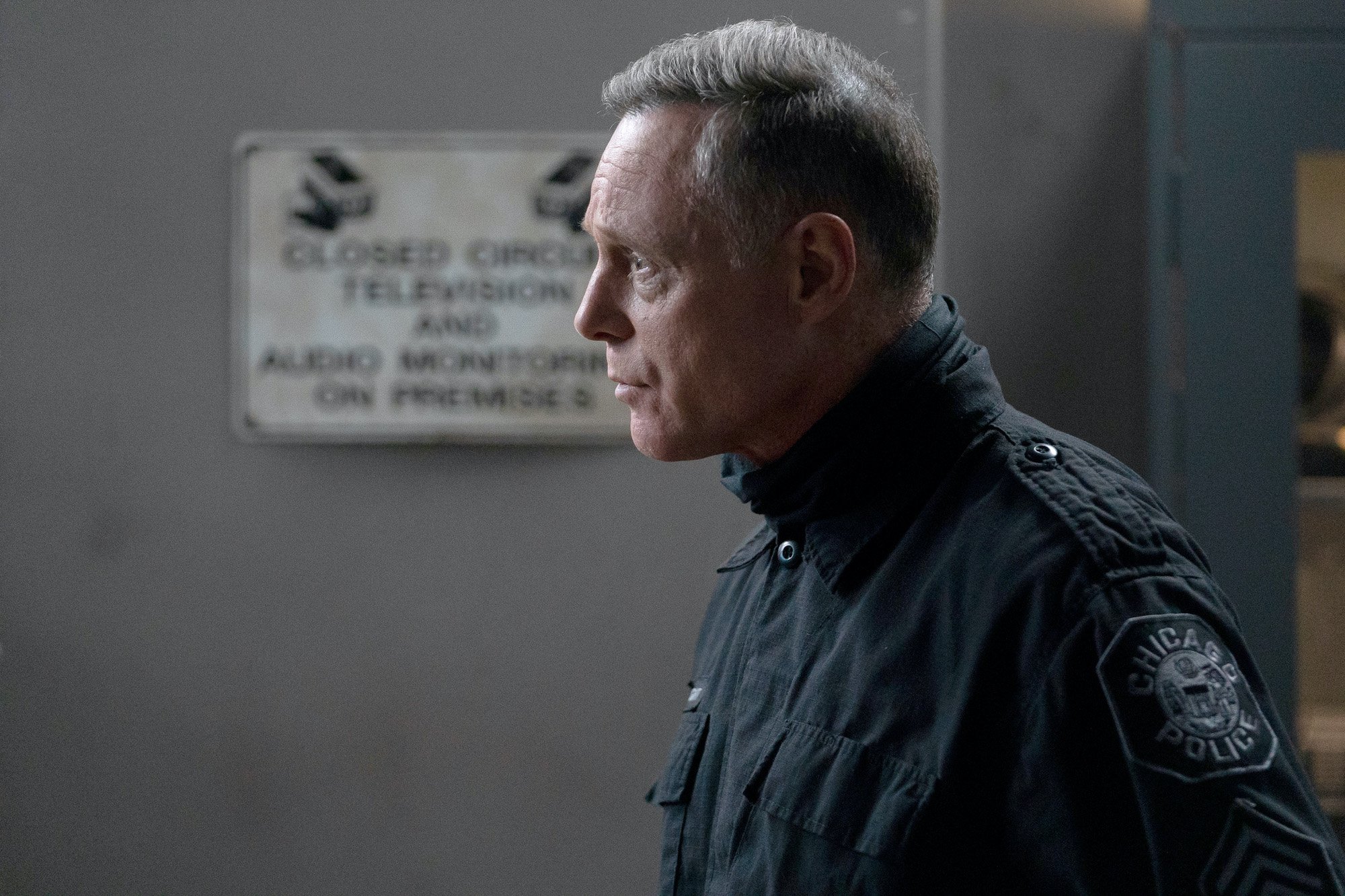 Officer Kim Burgess (Marina Squerciati) and a member of a trafficking ring who abducted her are shot by the abductor's partner. She takes the dead man's belt and uses it on herself to try and stop the bleeding from her abdomen while crawling out of the warehouse to an abandoned car where she passes out.
The team splits up to search for her. Voight instructs officers Hailey Upton (Tracy Spiridakos) and Adam Ruzek (Patrick John Flueger) to follow some leads. Upton figures out that Voight has kept the more promising leads for himself, according to FanSided.
Others find Burgess barely alive and drive her to the hospital. Upton proceeds to track down Voight.
She finds him with the shooter who Voight had severely beaten. They learn via the police radio that Burgess is alive. Upton talks Voight down, but when Voight unties the suspect, he lunges at Voight. Upton warns and then shoots him. Voight stops Upton from calling in the shooting, telling her to leave. He will take care of it. Reluctantly, she does.
The final scene shows Voight tossing the man's body in a grave and setting it on fire.
A Brief History of Hank Voight
Initially introduced on Chicago Fire, when the spin-off Chicago PD came about, Voight was a key character. Voight is the son of a Chicago cop, according to Fandom. He worked his way up through the ranks, but not without controversy and having been jailed for attempted murder.
Voight has lost almost everyone to whom he is close. Before the show began, his wife, Camille, died of cancer or a possible chemo overdose. At the end of Season 2, Erin Lindsay (Sophia Bush), a woman who Hank had helped raise, turned in her badge and left Chicago. 
His son, Jason (Josh Segarra) was murdered in Season 3. Voight tracked down and killed his murderer. His former partner and Intelligence team member Alvin Olinsky (Elias Koteas) bled to death after being stabbed in Season 5. Voight shot and killed the man responsible. A theme began to form.
Yet, Voight has an affiliation with Internal Affairs and has aided in bringing down some big names in Chicago crime. And he maintains the respect of his team and many others including his fans.
Season 8 — Toeing the Line
In Season 8, not only did Chicago PD have to deal with police brutality and reform, but also COVID-19. The unit's only Black officer, Atwater suggests officers refrain from physical altercations, while he is dealing with his own issues of color within the department.
The PD brings in a new protagonist, Deputy Superintendent Samantha Miller (Nicole Ari Parker), to help the department stay in check. And she does so for most of the season, until the finale.
Following the murder of George Floyd, "fans slammed Voight's 'dirty cop' tactics," according to the BBC. Blame fell upon Chicago PD for adding to "copaganda."
While there is no denying what Voight did in the season finale was wrong in the eyes of the law, many fans applaud it. They are glad he reverted to his true self and expressed their opinions on Reddit.
"Voight seemed to be doing it the right way all season with the deputy chief woman. But darkside Voight is back baby," one wrote.
"It's the Voight we need," said another.
"I missed old Voight. Good to see he is back," another chimed in.
One more claimed, "that last shot as Voight looks into the camera . . . Absolutely masterful."
The conversation led to expectations for the upcoming season with one viewer noting that "someone was watching hank 100%. Who?"
 Another suggested it was the new deputy superintended. Discussion whether he will face consequences for what he had done, or whether Miller may look the other way ensued.
Fans should get some answers soon. Chicago PD returns for its new season on Wednesday, September 22 following Chicago Med and Chicago Fire.