The Childhood Fear Dolly Parton Carried Well Into Adulthood
Dolly Parton has been afraid of the dark since she was a child. Here's one incident that cemented her feelings about the dark and one of her songs inspired by the fear.
With everything Dolly Parton has done in her life, it's easy to imagine her as fearless. But even the Queen of Country gets scared. In a feature Rolling Stone did of the "Jolene" singer in 1977, it was revealed that she still slept with a nightlight thanks to her terrible fear of the dark.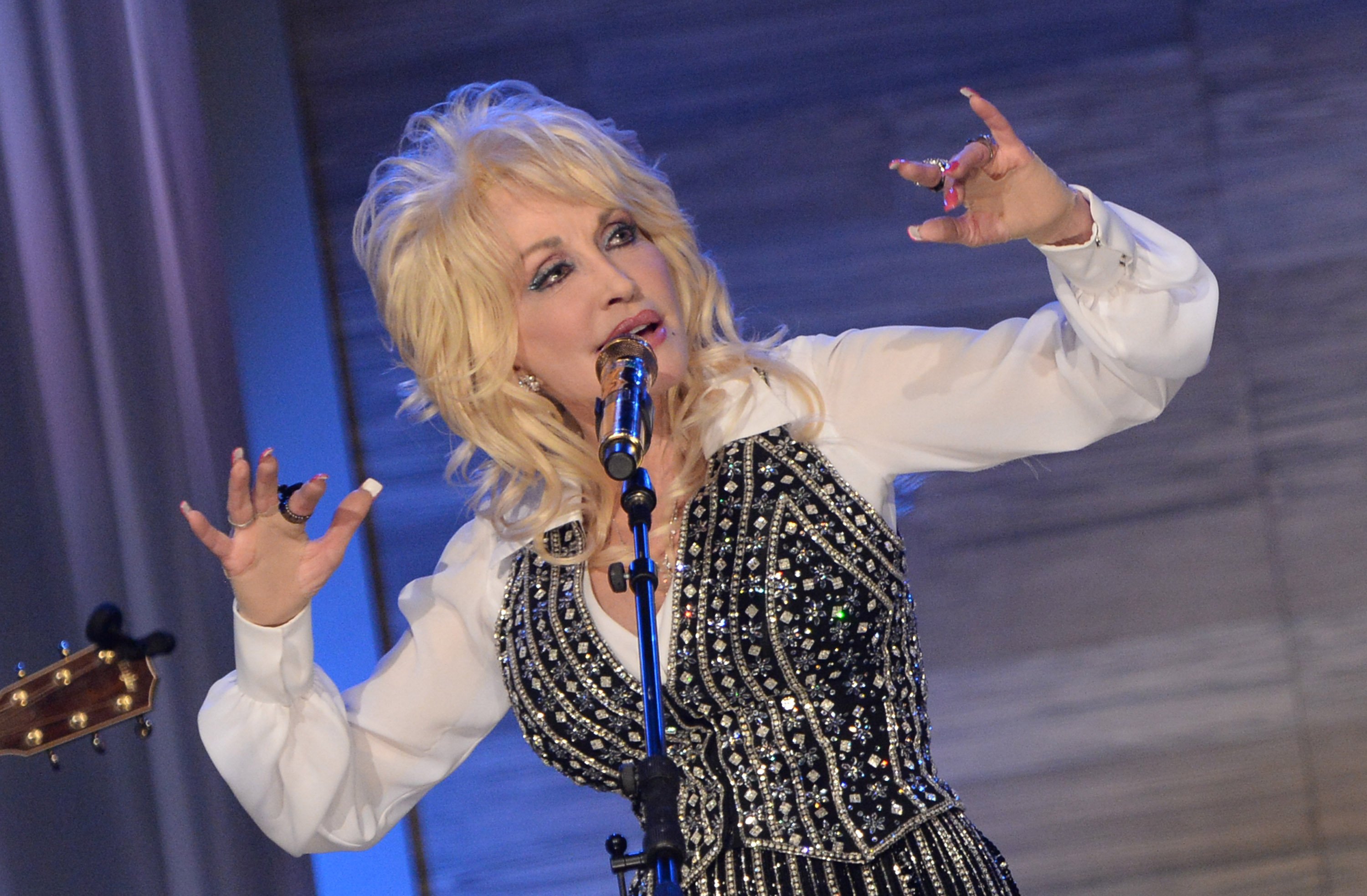 Dolly Parton has always been afraid of the dark
Parton has written several songs through the years that feature children who are afraid of the dark. It's easy for Parton to tap into that childlike place, especially when she's been afraid of the dark for much of her life. When Rolling Stone's Chet Flippo wrote about Parton in 1977, he noted her fear of the dark as an adult.
"Dolly herself will not go to sleep without a light on," he wrote.
Dolly Parton's classmates locked her in a dark closet when she was young
Parton's "Coat of Many Colors" is based on a heart-wrenching true story. Her mother really did sew her a coat out of multi-colored rags and her classmates really did make fun of her. Parton also really did try to convince her classmates that her coat was special, like Joseph's in the Bible, because it was made with love. But what the song didn't include was that the "Light of a Clear Blue Morning" singer's classmates locked her in a closet.
"It's amazing how kids can be cruel without knowing that they are," Parton wrote in her 2020 book, Dolly Parton, Songteller: My Life in Lyrics.
After making fun of Parton, her classmates proceeded to lock her in the coat closet and wouldn't let her out — "And I was so afraid of the dark as a kid."
"That was a traumatic thing for a child of that age—to be shattered and to try to put those pieces back together, trying to teach a bunch of kids who didn't want to know," wrote Parton.
'Jeannie's Afraid of the Dark'
Parton didn't have an easy childhood. She had many reasons to fear the dark. Perhaps that's why she wrote so many songs about scared children. One of her most famous is "Jeannie's Afraid of the Dark," a song about a little girl who dies who's afraid of the dark. Her parents put an eternal flame at her gravesite to ease her greatest fear, even after she's gone.
Her two little feet would come running into
Our bedroom almost every night
Her soft little face would be wet from her tears
And her little heart pounding with fright
She'd hold out her arms, then she'd climb in beside us
In her small voice, we'd hear her remark
"Mommie and Daddy, can I sleep here with you
'Cause Jeannie's afraid of the dark"

"Jeannie's Afraid of the Dark" by Dolly Parton