How Many Children Does Former 'The Bachelor' Host Chris Harrison Have?
From 2002 to 2021, The Bachelor host Chris Harrison brought couples together on television. Some of those couples are still together today, and some have brought kids to their families. But what about Harrison's own family? The reality television star was married for nearly 20 years and now has a few kids. Here's more on Harrison's family life and how The Bachelor has played into his bond with his children.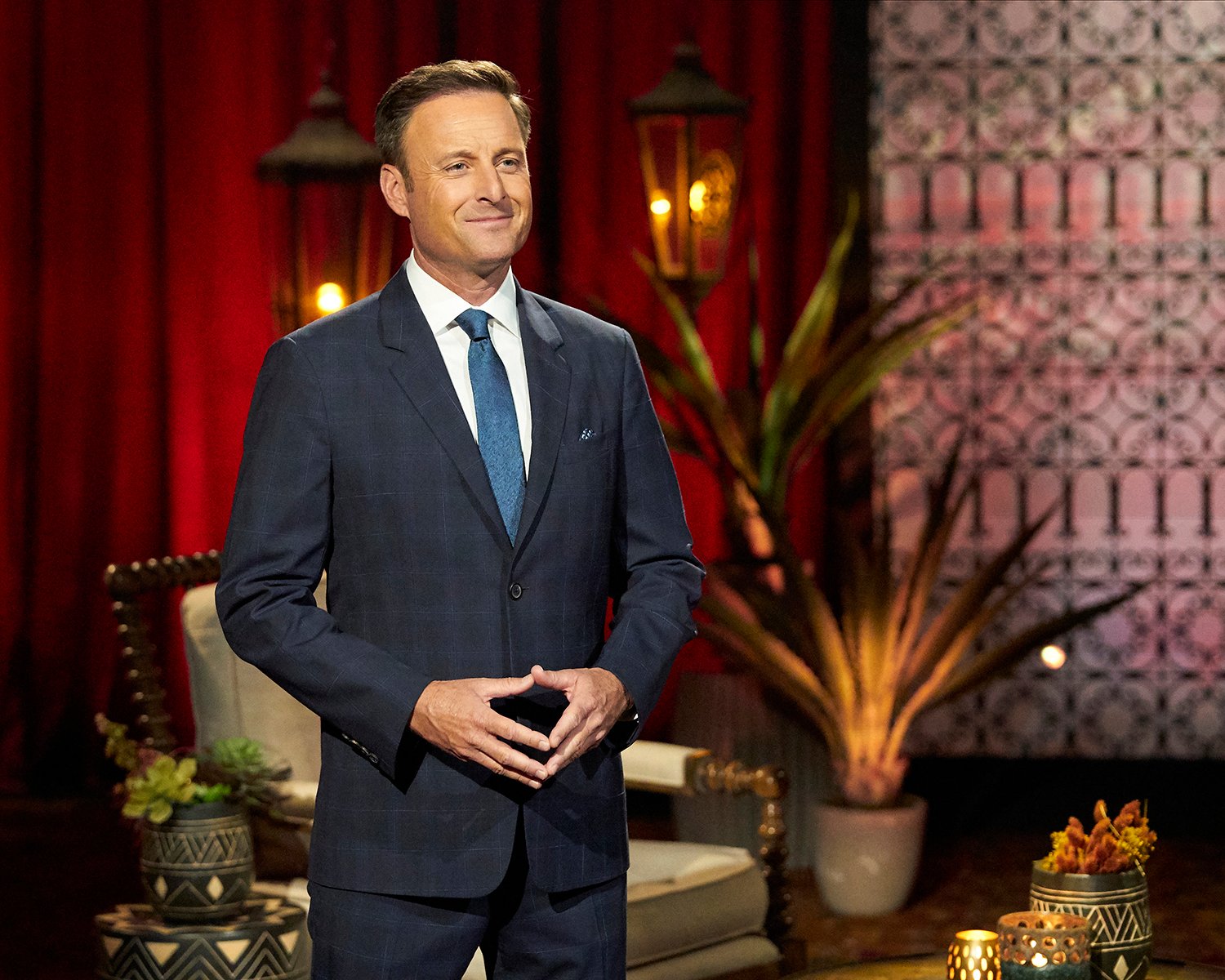 Chris Harrison's marriage to Gwen Jones
Harrison met his ex-wife, Gwen Jones, during his studies at Oklahoma City University. The couple wed in 1993, but the marriage ended in 2012 after 18 years. According to Heavy, Harrison said in a statement at the time that he and Jones "weren't equipped to handle it" when the relationship "hit hard times." However, he noted that he and Jones remained "amicable" throughout the divorce.
Additionally, Harrison told E! that he and Jones spent plenty of time together with their kids, despite the separation. "We spent Mother's Day together, and we had lunch and went to movies with the kids—she will always be my best friend, I hope, and I want her to be happy and she wants me to be happy," he said to the publication.
These days, Harrison is not a bachelor. He is currently dating Entertainment Tonight host Lauren Zima.
How many kids do Harrison and his ex-wife have together?
Harrison and Jones share two children together. Jones gave birth to their son, Joshua, in 2003, and their daughter, Taylor, in 2005. Last year, Harrison documented on social media his proud dad moment as he dropped Joshua off at college for his first year.
The former couple still shows dedication to co-parenting their kids. They spoke on the importance of co-parenting when they split. "Though we have made this incredibly difficult decision to separate, our love and mutual respect remain, and we look forward to sharing in the lives of our wonderful children," the two said in a statement to People.
Harrison often talks to his kids about 'The Bachelor'
With Harrison's long career on The Bachelor, his kids have only ever really known him as a reality TV host. They have even accompanied him on vacations to Bachelor in Paradise filming in Mexico. Harrison once revealed that he even uses the show as a way to speak to his kids about dating. In an interview with People, the father revealed that he often sits down with his daughter to watch the show together.
"She'll sit with me in bed because I usually get the pre-release, and we'll watch it on my computer. It is a great avenue for me to have a conversation with my daughter," he told People Now host Jeremy Parsons. "I never thought about this, but as a single dad, I want to have conversations with my daughter about men, about dating, about these things that she is heading into … As much as I would love to lock her away, this is happening."