'Chilling Adventures of Sabrina' Boss Reveals Alternate Ending That Could Explain the 'Riverdale' Crossover
Roberto Aguirre-Sacasa shared a 'Chilling Adventures' alternate ending that could explain Sabrina Spellman's visit to 'Riverdale.'
Surprise, witches, Sabrina Spellman is back. Nearly a year after Chilling Adventures of Sabrina's shocking finale, the teenage witch has returned for an adventure in Riverdale. Fans of both Archie Comics adaptations are thrilled to hear the news of the crossover, but a big question looms over their heads: how is it possible? Sabrina's show had a pretty definitive ending — or did it? Showrunner Roberto Aguirre-Sacasa has shared a Chilling Adventures of Sabrina alternate ending that might explain everything.
[Spoiler alert: The following story contains spoilers for Chilling Adventures of Sabrina Season 4 Episode 8, "Chapter Thirty-Six: At the Mountains of Madness."]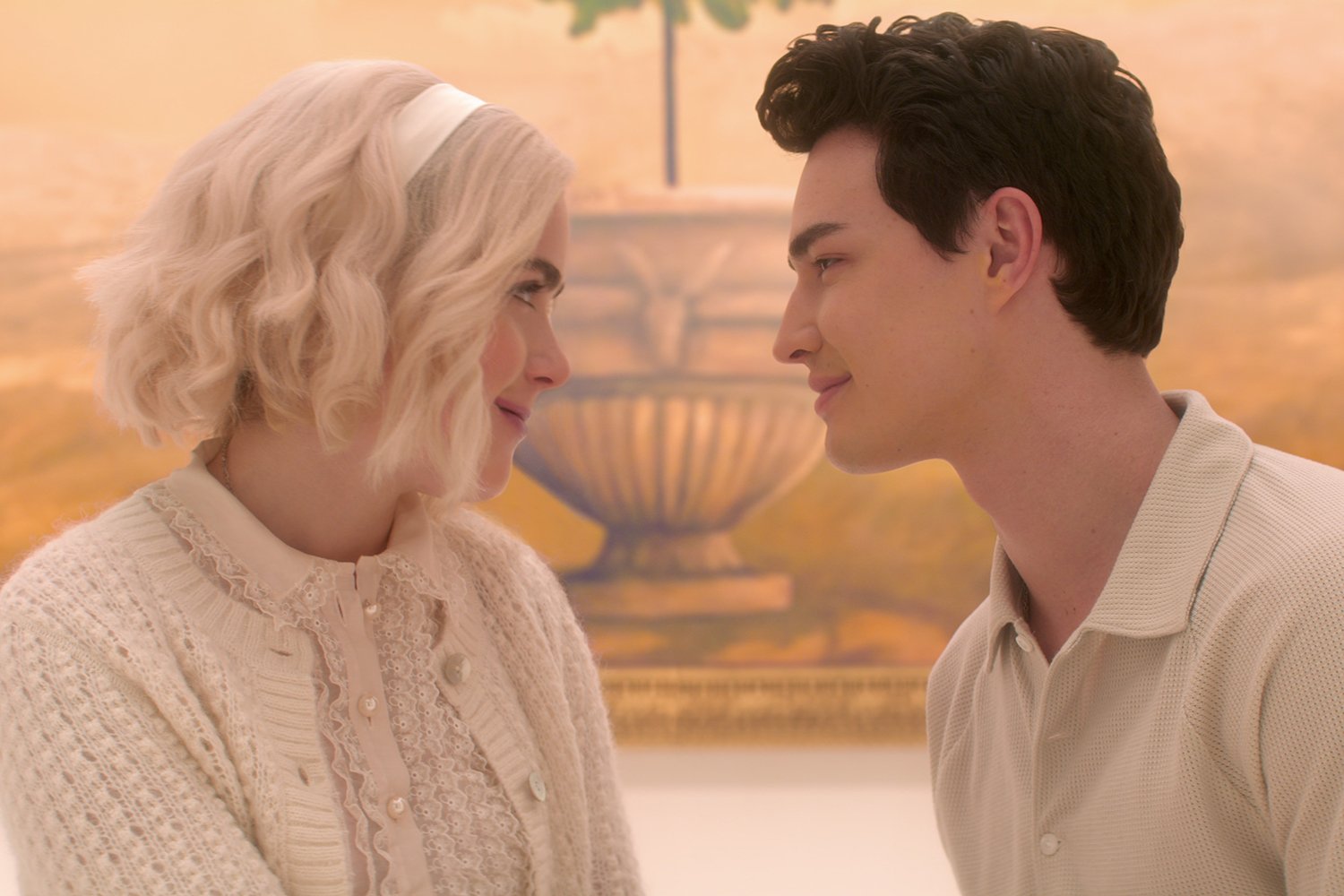 Sabrina Spellman will somehow appear in 'Riverdale' after her death
The first half of Riverdale Season 6 takes place in an alternate universe called Rivervale. This version of the town is much more dangerous, and nobody is safe from meeting their demise. Terrifying ghosts and even the devil himself wreak havoc in Rivervale. With all the supernatural happenings, it only makes sense to call on a witch like Sabrina Spellman (Kiernan Shipka) for help. But there's one problem: Sabrina is dead, or so fans thought.
At the end of Chilling Adventures of Sabrina, the young witch sacrificed herself to save her loved ones from the wrath of an Eldritch Terror, The Void, which threatened to devour everything. The heartbreaking finale showed her family and friends mourning her death. Meanwhile, Sabrina entered the Sweet Hereafter, where she would supposedly stay forever with her boyfriend, Nick Scratch (Gavin Leatherwood).
If Sabrina is showing up in Rivervale now, that means she must have survived her fate. But how?
A 'Chilling Adventures' alternate ending might provide the answer to Sabrina's mystery
Ahead of the crossover episode, Aguirre-Sacasa shared on Instagram a never-before-seen clip from the Chilling Adventures finale. It looked like this deleted scene came right after Sabrina and Nick's closing scene, which means it was an alternate ending, in a way.
The scene showed Zelda Spellman (Miranda Otto) using magic to summon Baron Samedi (Ron Selmour), a Haitian Loa from the Underworld. During season 4, Baron promised Zelda that she could call on him for help in the future. Apparently, she took him up on that promise, asking him to help bring Sabrina back to life — no matter the cost.
"Here's a wicked, unseen treat. A deleted scene that gives you a hint of how Sabrina's alive to help Cheryl …" the showrunner wrote in the caption.
The brief scene left a cliffhanger; it didn't show whether Baron agreed to help or what Zelda needed to do in exchange. However, if he did help her, it would explain Sabrina's survival. It might not make the most sense now, but Aguirre-Sacasa assured that the Riverdale x Sabrina crossover will address the witch's ending.
Kiernan Shipka has her own theory about Sabrina's survival
In a recent interview with TVLine, Shipka admitted that she never thought Sabrina's story truly ended. She didn't say how Sabrina could have survived. However, the actor revealed that Sabrina's death didn't feel permanent.
"It's very unlike Sabrina to just kind of chill in the Sweet Hereafter. I think she would get bored and want to find her way back to her friends and her family, and vice versa," Shipka said. "Her aunties and her friends and Ambrose would do anything for her, so to me, it makes sense that her death wasn't a forever death."
The Riverdale x Chilling Adventures of Sabrina crossover episode premieres on Dec. 7 at 9 p.m. on The CW.