'Chilling Adventures of Sabrina' Showrunner Reveals Plans for a Movie
'Chilling Adventures of Sabrina' creator and showrunner Roberto Aguirre-Sacasa isn't done telling Sabrina Spellman's story. He recently revealed that he has plans to bring the project back as a live-action movie.
Chilling Adventures of Sabrina may have been canceled by Netflix. But creator and showrunner Roberto Aguirre-Sacasa still has hopes to revive the project in some capacity. While promoting his new Sabrina comics, the writer hinted he has plans to bring the Spellmans' story back with a live-action film.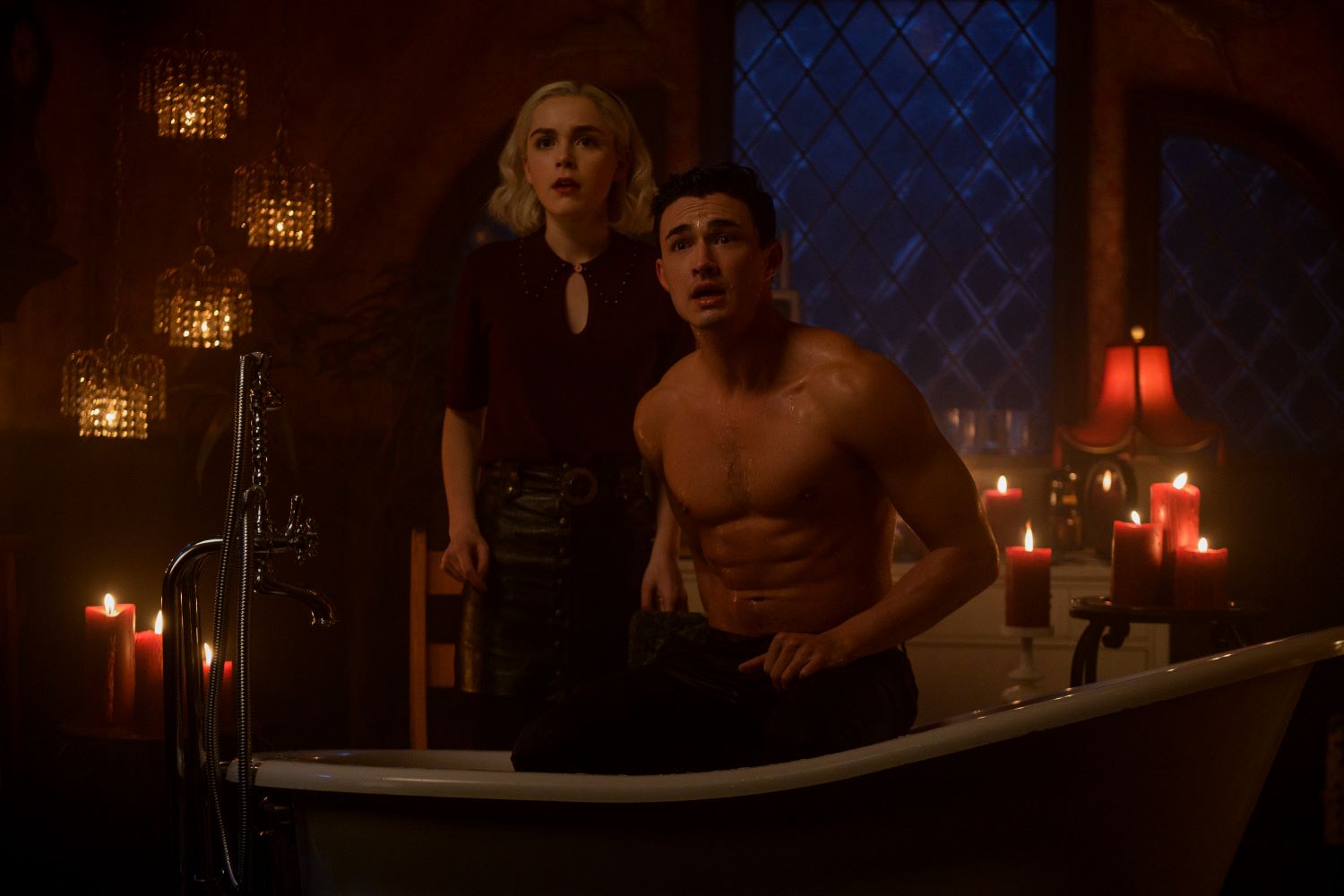 'Chilling Adventures of Sabrina' only got four seasons on Netflix
Riverdale and Chilling Adventures of Sabrina are based on the comic books Aguirre-Sacasa wrote for Archie Comics. The latter was initially slated to air on The CW and serve as a companion show to Riverdale. 
Chilling Adventures of Sabrina was eventually picked up by Netflix. And it aired for four seasons before getting canceled by the streamer in July 2020.  
"Working on Chilling Adventures of Sabrina has been an incredible honor from day one," Aguirre-Sacasa said in a statement at the time. "I am beyond thankful to the crew, writers, editors, and everyone for pouring so much love into this dark dream of a show. I'm also grateful to our partners at Netflix, Warner Bros., Berlanti Television, and Archie Comics for letting us tell the story we wanted to tell, the way we wanted to tell it." 
Roberto Aguirre-Sacasa wants to make a 'Chilling Adventures of Sabrina' movie 
Despite the cancellation, Aguirre-Sacasa hasn't given up on Chilling Adventures of Sabrina. In a recent interview, the showrunner revealed his plan to bring the story back as a movie. 
"My plans are to work on the comics and build up that library with the hopes that one day we can do a stand-alone movie or hopefully bring back the series," Aguirre-Sacasa told Deadline. "I feel like right now, this is like the research and development stage of the next iteration of Sabrina."
"I was really bummed that the fans weren't able to see Sabrina reunited with her family and friends, which was the heart of the show," he added. "But I'm hopeful that with different circumstances in the future, we'll be able to do a live-action Sabrina to continue."
Aguirre-Sacasa also noted that he wants to bring Kiernan Shipka back as Sabrina Spellman at some point. "About two months ago, I reached out to [Archie Comics CEO/publisher] Jon Goldwater and told him that Sabrina is going to eventually come back," he said. "We're going to find a way to continue with Kiernan."
In the meantime, Roberto Aguirre-Sacasa is picking back up with a new 'Sabrina' comic
The series finale of Chilling Adventures of Sabrina ended with a cliffhanger. But Aguirre-Sacasa isn't leaving fans high and dry. His new comic book series, The Occult World of Sabrina, will pick up where the Netflix series left off and continue to tell the story fans were following. 
"The scene that we shot and had to take out of the Netflix series with Zelda is the exact scene verbatim that's in the first issue of The Occult World of Sabrina," Aguirre-Sacasa said in his chat with Deadline. "When we start that series, it's exactly as it ended in the Netflix series with Sabrina and Nick in the sweet hereafter, and her family and friends in Greendale are trying to live in a world without Sabrina."