'Chilling Adventures of Sabrina': What Exactly Are the Eldritch Terrors?
This article contains spoilers for 'Chilling Adventures of Sabrina'
Sabrina the Teenage Witch was first introduced in the Archie comics universe in 1962 as a spirited high school student learning to use her powers. Through the decades, she's had her own comic series, an animated show, sitcom, film, and TV series. But those early days of Sabrina's comic book adventures formed the basis for many of her storylines for other projects.
Part three of Chilling Adventures of Sabrina debuted on Netflix on Jan. 24, and the cauldron is full of multiple plots, subplots, and dangers. One of them is a strange time-warping egg that contains magic of the "eldritch terrors." What are those and what does that mean for part four of the series?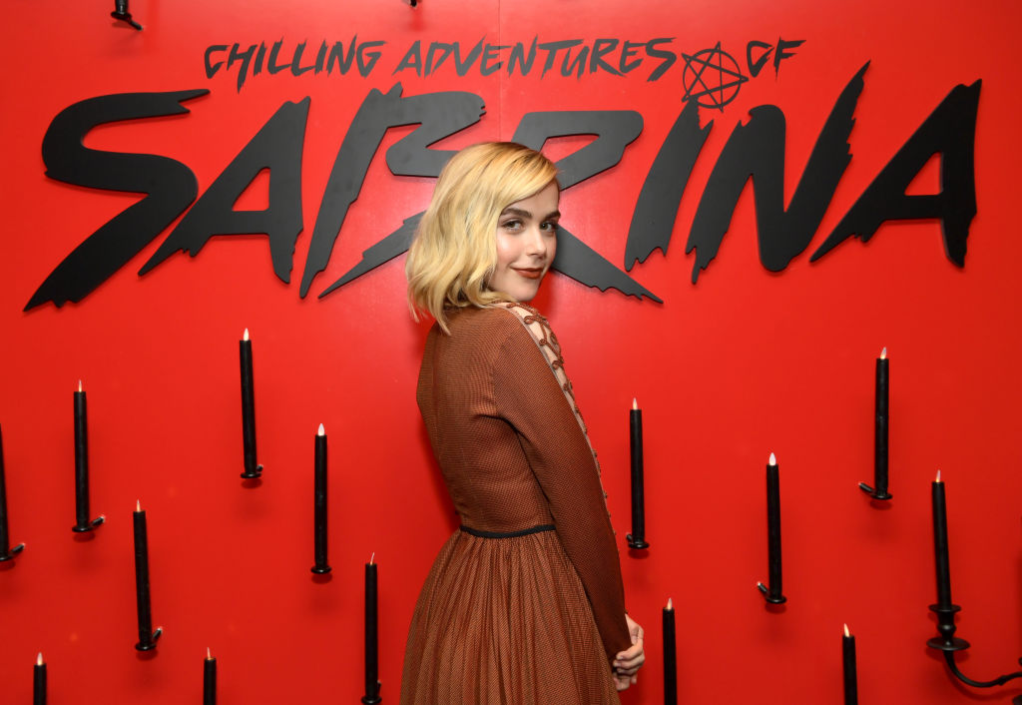 The eldritch terrors aren't unique to 'Chilling Adventures of Sabrina'
Eldritch is an old word popularized by horror pioneer and author H.P. Lovecraft. Considered the godfather of modern horror, Lovecraft would often write about eldritch creatures and entities in his stories, including in the book, Eldritch Tales.
The term eldritch is typically used to described something that is weird and terrifying, often possessing the added power to alter reality. Doesn't the now-cracked egg in Chilling Adventures house such energies? As for Lovecraft, one of his most famous creations is the eldritch being Cthulhu. Others include Azathoth, Yog-Sothoth, a monster bat, and The Hound.
The connection between Sabrina and eldritch entities
It just so happens that Sabrina Spellman has had encounters with Cthulhu and other creatures from the Lovecraft universe in the comic books. As part of the Afterlife with Archie horror series, Sabrina is thrown into a mental institution run by a Dr. H.P. Lovecraft.
The homage to him isn't subtle, and your favorite witch had some scary adventures, visions, and dream sequences while there, including becoming the bride of Cthulhu.
Guess who wrote that special series? None other than Chilling Adventures of Sabrina creator/showrunner, Roberto Aguirre-Sacasa. According to ArchieComics.com, there were also tentacles, zombies, and other monsters in the comic run.
How this may impact the story for season four
Aguirre-Sacasa helms both Riverdale and Chilling Adventures for television, but his body of work with the Sabrina comics mixes Lovecraftian lore into the storylines. Based on the ending of part three of CAOS, it is highly likely that the eldritch entities he's written about in the comics will make appearances in the show next season.
One of the characteristics of the "eldritch terrors" is the ability to affect time, space, and reality. Viewers have already seen that with the egg itself and the water it was placed in when Ambrose and Sabrina were guarding it. Since Father Blackwood performed a ritual to crack open the egg and unleash the creepy forces within it, fans can count on seeing new monsters in season four of CAOS.
Will it be Cthulhu? Will it be a group of eldritch baddies that show up to wreak havoc in Greendale—and Riverdale too? Nothing is written in concrete, but madness, chaos, and interdimensional, Lovecraft-like monsters are sure to turn up for the next installment.