The Chilling Reason This Hall of Famer Wasn't On Kobe Bryant's Deadly Helicopter
Much of the nation continues mourning the loss of NBS Lakers great, Kobe Bryant, as well as the right others killed in the Calabasas, California helicopter crash. Among those grieving include one Hall of Fame member who could've been on that same flight.
All bodies of helicopter crash victims have been released to their families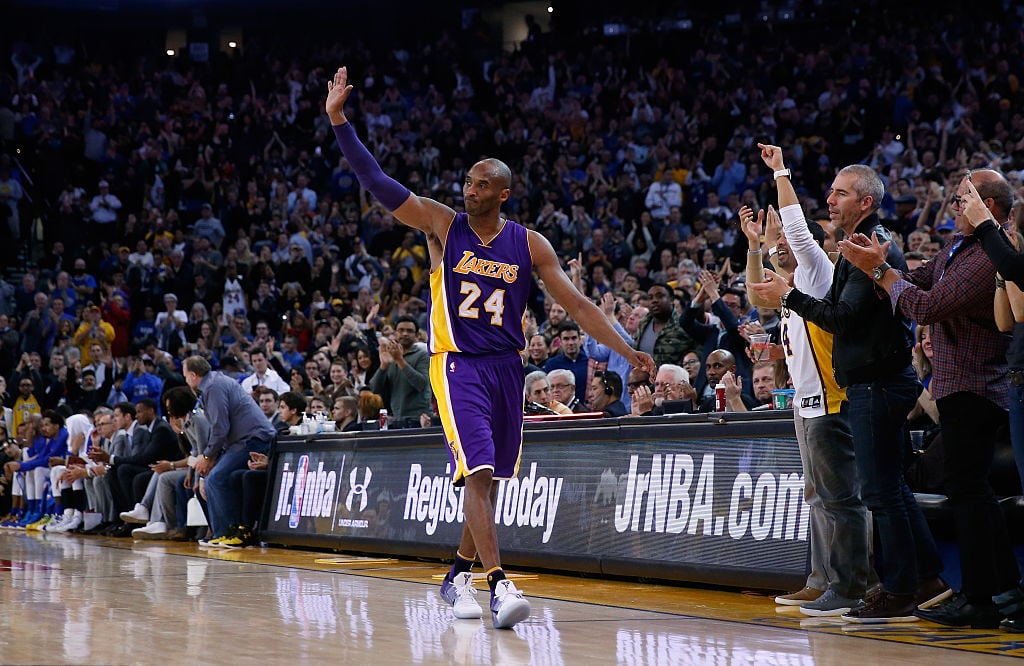 Last week, the Los Angeles County Medical Coroner's Office said they'd identified all nine victims, including Kobe Bryant, from the Jan. 26 helicopter crash. Now, those bodies have finally been released to their respective families so that funeral arrangements can be made.
L.A. Mayor, Eric Garcetti, previously told ABC7 he was working with the Bryant family to best memorialize the basketball icon. A date for his service is not known at this time.
"People have sent the most amazing ideas for tributes and boulevards and this and that," he said.
President of the Staples Center, Lee Zeidman, tweeted photos of the more than 1,350 basketballs and flowers left at a makeshift memorial site.
A funeral for John, Keri, and Alyssa Altobelli will be held Mon., Feb. 10 at Angel Stadium in Anaheim, California.
Services for some of the other victims — Christina Mauser, Sarah, and Payton Chester, and Ara Zobayan, the pilot — haven't been made public yet.
Which Hall of Famer could've been on Bryant's flight, but wasn't?
In amidst the shock of this devastating loss, basketball Hall of Fame member, Nancy Liberman, took to social media after hearing of Bryant's death.
Lieberman had just spoken with Bryant when he invited her to coach his 13-year-old daughter, Gianna. They'd have flown in the same helicopter that crashed.
"He said, 'Come, you will stay at the house and then we will go from Newport Beach…and we will get on the copter and go to the Mamba Academy and you will put the kids through practice with me,'" she said.
Then, when news broke, Lieberman took to Twitter to express her grief and shock.
"OMG nooo, I have no words. @kobeKobe and I were talking the other day and I asked me to come out and coach his daughters practice with him next week. Devastated" she posted.
Bryant had asked Lieberman to fly out to Mamba Sports Academy and on any other day, would've gone. On Feb. 3, Lieberman said if she'd not already had a conference scheduled, she'd have been on board alongside the other nine victims.
The chilling reason Lieberman wasn't in that helicopter
The reason for Lieberman's absence is even more chilling than a full schedule. According to the Washington Post, she was slated to speak as an honoree at the Thurman Munson Awards Dinner.
The banquet is named after Yankees star catcher, Thurman Munson, who perished at the age of 32 in a 1979 plane crash.
"If [Bryant] had called me Saturday and I'm sitting around Dallas [with no plans], and he goes, 'Come to Los Angeles, come watch Gianna play,' I would've gone, there's no doubt," she said, per the New York Post.
"I couldn't breathe [when I heard the news]. I didn't know if I was going to go to the hospital. It's so sad. I'm just heartbroken and devastated. I don't know if I've cried this much in years, just because of the proximity I had to him," she said.
Lieberman and Bryant had a special bond
Lieberman, who previously used a locker next to Bryant's during a game, is the first woman to coach a men's NBA team to the Texas Legends. Later, she became the second woman to become an assistant coach for the Sacramento Kings.
"I know what Kobe was doing was exactly what Thurman was doing. He loved his wife and he loved his kids," Lieberman said. She went on to talk about Bryant prepping Gianna to go into the WNBA.
"I was with them at the Final Four a year ago and we sat together and talked about her and she was set to go on to the University of Connecticut and she just wanted to be great. To have that at 13 was special," Lieberman continued.
"She had the Mamba mentality. She had the mind of Kobe, which, you can't always get that."
In the days since the crash, Lieberman has posted many times to honor Bryant. She wants everyone to know he was more than an NBA star.

Lieberman wants people to know that Bryant was more than a basketball icon. He was also a loving father and friend.
"He was what we would hope a friend would be," she said, adding he was loyal, protective, and that he cared. "Anybody who met Kobe Bryant was a better person for it."