'Chimera': Watch 'Squid Game's' Park Hae-soo in New Crime-Thriller K-Drama Teaser
Actor Park Hae-soo stars a Cha Jae-hwan alongside actors Claudia Kim and Lee Lee-joon in a murder mystery 'Chimera.' The new teaser reveals a dark and riveting tension and the characters questioning who the culprit really is.
Chimera is an upcoming OCN Korean drama set to premiere on Halloween Eve. The mystery crime K-drama stars Squid Game's Park Hae-soo in one of the main roles as a violent crimes detective. Fans are in for a riveting drama full of twists and turns and uncovering the monster behind a new series of murders connected to a case 35 years ago.
OCN released a new main teaser trailer upping the tension and mystery compared to Chimera's first teaser. A violent crimes detective, a profiler, and a surgeon must race against time to find the culprit.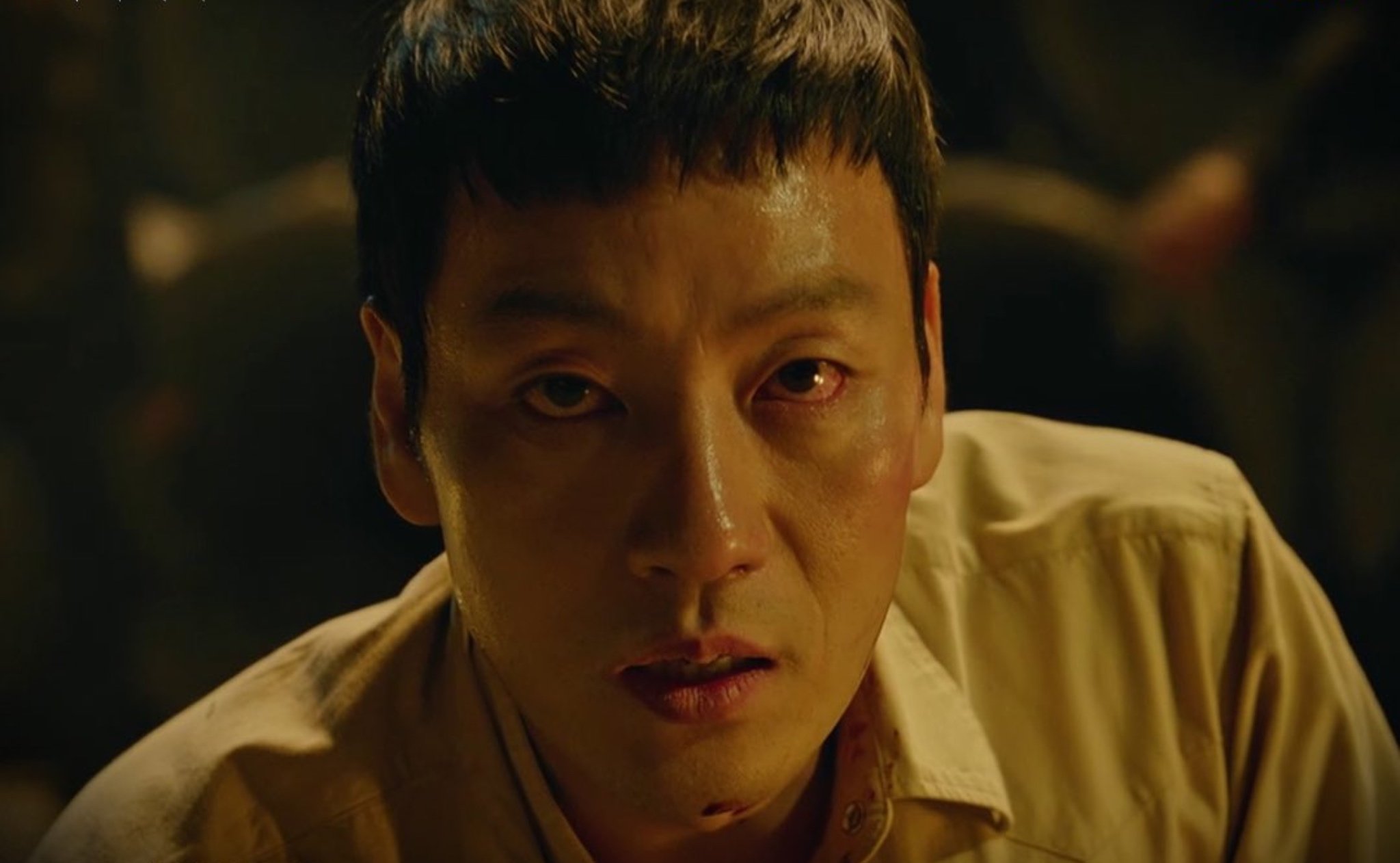 A car explosion is connected to a forgotten murder case in 'Chimera'
Chimera's storyline centers around a car explosion that took place 35 years ago. The explosion led to something even worse – a serial murder case. Amongst the police and the public, the case became known as "Chimera." Years later, the case comes back to haunt authorities. Cha Jae-hwan (Park) is an enthusiastic and dedicated detective who becomes involved in solving the case. Alongside him is Yoo-jin (Claudia Kim), a criminal profiler for the FBI who grew up in the United States and returns to Korea.
Entangled in the web of the investigation is a surgeon, Joong-yeob (Lee Hee-joon). Each character has their own reasons for wanting to seek the truth. From the K-drama's first teaser, Jae-hwan is on the hunt for the killer who holds not just one DNA but another as well. The K-drama's title is a play on the Greek mythical creature "chimera," a beast comprised of multiple animals.
The new teaser creates a new level of suspense
OCN recently released a new main teaser for Chimera. The teaser gives snippets of what can be expected from the new mystery drama. According to Soompi, the teaser starts with Joong-yeob asking Jae-hwan what kind of detective he is as it cuts to an unknown character sparking a unique gold and red lighter.
Following a car explosion, audiences see Jae-hwan investigating the case with FBI profiler, Yoo-Jin. As the investigation continues and Jae-hwan sees a drawn image of a Chimera, someone points out there are too many coincidences to an old case. The atmosphere of the K-drama shifts as the characters realize the case's connection to the "Chimera" case from 35-years ago.
The teaser trailer ends in suspense as Jae-hwan is in an interrogation room with Joon-yeob. In an instant, Jae-hwan leaps across the room to confront him and asks, "Why'd you kill them?" But, there is still a mystery as to who is behind the explosions and murders, leaving Jae-hwan to question who or what Chimera is.
'Chimera' unveils its first official K-drama poster
A few days after the debut of Chimera's new trailer, the K-drama also received its first poster. According to Soompi, the poster has a hidden meaning relating to its mystery storyline. With a drawn red chimera as a backdrop, the poster has narrow images of its three main characters.
Jae-hwan is at the center, looking head-on at the audience with a seemingly determined and maybe malevolent expression. To his left is Yoo-jin looking off in a different direction, Joon-yeob is doing the same to Jae-hwan's right. An interesting detail is a small gap between each image. Almost as if the characters lack a specific connection. Soompi translates the poster's headline as "The monster has awoken!" followed by "Who is Chimera?"
Chimera will premiere on Oct.30 and will be available to stream on Viki.