Chip and Joanna Gaines Announce Their Return to TV But Joanna Didn't Seem Ready for the Announcement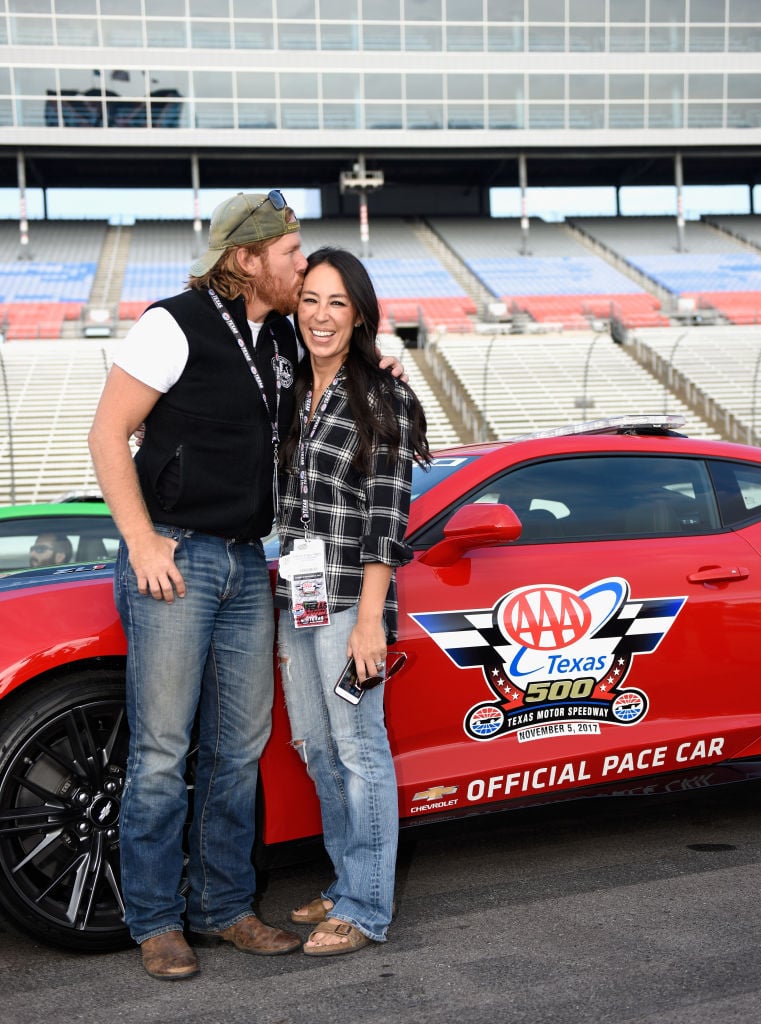 Fixer Upper's Chip and Joanna Gaines made a big announcement. The couple let everyone know they will be making a return to television. During an appearance on The Tonight Show Starring Jimmy Fallon, the couple said they will be getting their own TV network. After Fallon asked if the couple would ever make a return to TV, Chip had this to say:
We signed a non-disclosure and it said, quote unquote, you can tell your mother but that's it. So, mom, I just wanted to make a quick announcement, we are coming back to television. You're gonna get to get to see the kids grow up, you'll get see us, with maybe a six-month delay like the rest of the world, but we're excited to be back.
Joanna didn't seem ready for the surprise announcement
When Fallon asked the couple if they would ever consider returning to television, Joanna immediately gave Chip a knowing look. She turned to him, as if seeking direction. However, Chip didn't miss a beat and started promoting the couple's network. Joanna could be heard saying, "no, wait," as she quickly slapped his leg. It looks to us like Chip wasn't supposed to say anything just yet.
Why Chip and Joanna Gaines left HGTV
The couple said one of the reasons they left is because the taping schedule was starting to wear on them. The pair had been filming 11 months out of the year since the show began in 2013. Another reason they're called it quits is because they were expecting their fifth child. Chip and Joanna told the Today show they want to slow down and give more time to their family.
How Chip and Joanna make their money
Chip and Joanna have several income streams. Among them are their magazine, The Magnolia Journal; their store, Magnolia Market; and a furniture line called Magnolia Home. The couple also has a Target line called Hearth & Hand with Magnolia. In addition, there are book deals, a bakery, Joanna's clothing line with Matilda Jane, and a line of Fixer Upper-inspired paint.
Romper reports the couple also charges $30,000 for speaking fees. If you want just Joanna Gaines to speak at an event, be prepared to pay her reported appearance fee of $150,000 an hour. If you're down because you can't have Joanna at one of your events, you can always watch re-runs of Fixer Upper and buy her books.
How much Chip and Joanna Gaines were paid for Fixer Upper
The Gaineses were reportedly paid $30,00 per episode during the first few seasons on Fixer Upper, according to Starcasm. In addition, they received an undisclosed fee from the families they helped with renovations. The total for their last season (minus fees) is roughly $540,000.
Chip and Joanna Gaines' net worth
Chip and Joanna Gaines each have an estimated net worth of $9 million, according to Celebrity Net Worth.
Read more: Here's How Much Chip and Joanna Gaines Are Really Making for the Last Season of Fixer Upper
Check out The Cheat Sheet on Facebook!