Chip and Joanna Gaines' Biggest Date Night Challenge
Chip and Joanna Gaines still go on date nights after more than two decades of marriage. However, there's one big challenge they face when it's time for them to be together. Here's what the Fixer Upper couple revealed about their date-night struggles.
Chip and Joanna Gaines try to go on a date night once a week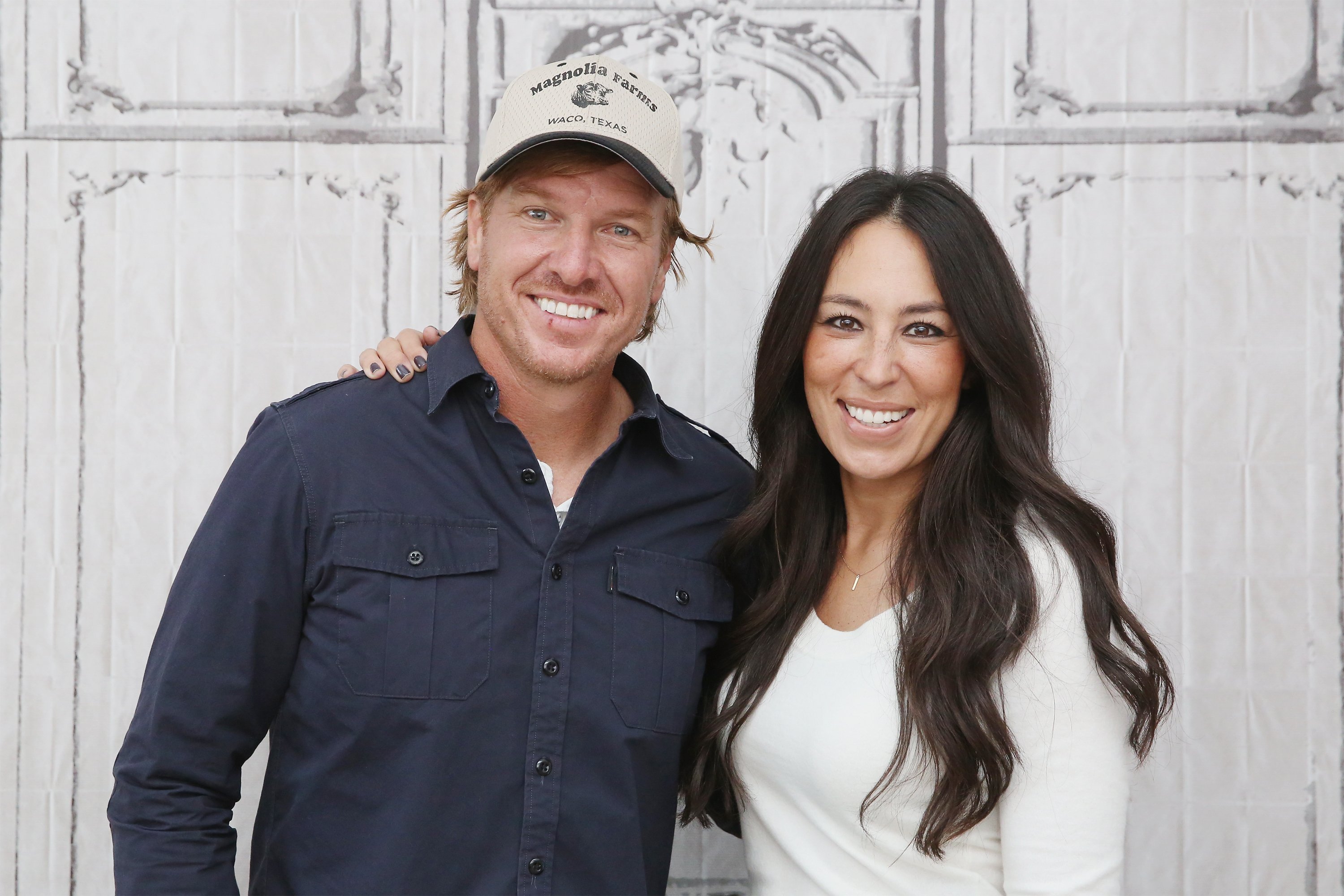 Chip says he and Joanna try to keep the spark alive by going on date nights. They aim for a special night at least once a week. Joanna says the benefit of a weekly date night is that she and Chip can share holidays with their children.
"Since Chip and I try to go on a date night once a week, we don't feel the need to keep holidays like Valentine's Day all to ourselves," says Joanna in a Today show interview. "We set the table fancy, we get all dressed up, and we serve a big, beautiful candlelight dinner. It's our kids' favorite, too." Joanna recalled one holiday where they served lobster and Chip chased the children around the house with a lobster.
Chip and Joanna told Wacoan magazine that Thursday nights used to be their date nights because that's when Fixer Upper would air. Since they don't own a television, the couple would gather at a friend's house and have a watch party. "Thursday night became like our date night, where we would meet up with friends and have a little watch party," said Joanna. "So, it became an event for us. We loved every Thursday night because we got to get together with friends and then watch the show."
Chip and Joanna Gaines' biggest date night challenge
It can be tough to keep things romantic. In the book What Makes a Marriage Last by Phil Donahue and Marlo Thomas, Chip says it's sometimes difficult to keep their personal and work lives separate. They try their best not to discuss work on their dates, but it has been tough.
"About five or six years ago, we challenged each other to go on a date and not talk about business at all," said Chip. "I love our business relationship, but I want a romantic partner, too. And I swear, it was like the most awkward first date ever. We were like, 'So, how's the weather?'"
Chip says he doesn't get jealous
When asked if he has a tough time keeping jealousy at bay, Chip says he doesn't. He tells Donahue and Thomas he's not a jealous person and he trusts Joanna. "I don't have a jealous bone in my body," says Chip.
"And Jo is just so freaking confident and stubborn that if I ever messed around, she would be like, 'Well, good for you. Adios.'" Chip also says he is a loyal person and he couldn't imagine himself cheating on Joanna.
Joanna says she doesn't give off a vibe that would invite unwanted attention, so she doesn't give Chip a reason to be jealous in the first place. "I'm a nice person, but I don't give off a 'Hey, come talk to me' vibe," she says. However, Joanna says she used to struggle with the fact that Chip is so charming and outgoing. She says she learned Chip is dedicated to her and their marriage, so she doesn't worry like she did before.
Read more: Why Joanna Gaines Refuses to Upgrade Her Wedding Ring
Follow Sheiresa Ngo on Twitter.