Chip and Joanna Gaines Delay Magnolia Network Launch, But They're Giving 'Fixer Upper' Fans a Sneak Peek of New Shows in April
Just because we knew it was coming, it doesn't make the news any easier to hear. Due to nationwide stay-at-home orders and with television studios unsure when they'll be up and running again, Chip and Joanna Gaines have made the decision to postpone the launch of Magnolia Network. It was originally slated to launch Oct. 4.
But even though Fixer Upper fans will have to wait a little longer for the full catalog of content, the Gaineses are sharing a special sneak peek in April. It might be just enough to tide us over until we can binge on Chip and Jo all day, every day.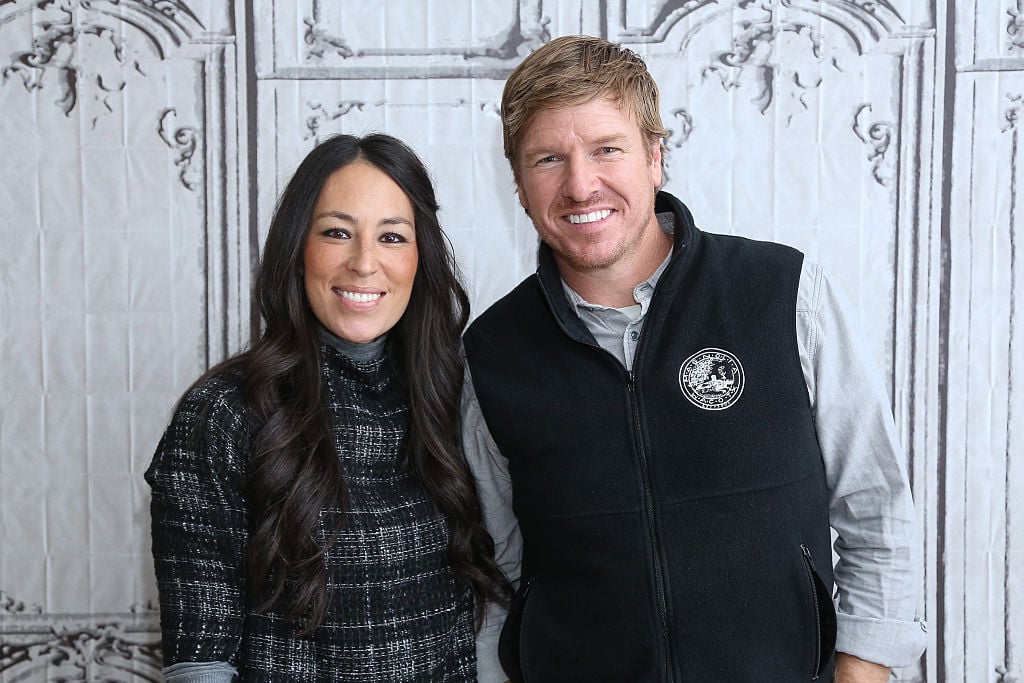 The launch of Magnolia Network has been postponed indefinitely
Magnolia Network will fall under the Discovery umbrella of networks, replacing the DIY Network. The premiere date has already been delayed once since it was first announced, and unfortunately, we don't know the specific date for the launch now.
"Right now, it's important that we all continue to look out for one another by upholding the guidelines set forth by the experts, leaders and front-line heroes working tirelessly to get us all through this difficult time," Chip and Joanna Gaines shared in a statement, according to Variety.
"With this as our top priority, we've decided to delay Magnolia Network's launch until we can safely resume production. We have an incredible team behind us and we look forward to the days ahead when we can get back to work, telling good stories that encourage, motivate and inspire hope."
Chip and Joanna Gaines are sharing a preview event on April 26
It's not all bad news, however. Since they know fans are eager to see what Magnolia Network will have, the Gaineses have announced that they've created a preview event called Magnolia Presents: A Look Back & A Look Ahead. This 4-hour special will cover a retrospective on Fixer Upper plus teaser content from upcoming shows that will air on Magnolia Network.
Some of these exclusive shows include Home on the Road, a docuseries about Chip and Joanna's favorite band, Johnnyswim, navigating life on tour with two young kids. Growing Floret will explore organic farming at Floret Flower Farm.
Plus, Variety reported that viewers will get a glimpse of previously unknown shows such as Family Dinner, Restoration Road, The Fieldhouse, Super Dad, Home Work, The Lost Kitchen, Bespoke Kitchens, and Inn the Works.
Fans can't wait for Chip and Joanna to return to television
Ever since the last episode of Fixer Upper aired in 2018, fans have been eagerly awaiting Chip and Joanna's return to television. The couple became the darlings of the home renovation world with their unique brand of relatability, humor, authenticity, and skill. Their followers were thrilled to hear about the launch of Magnolia Network.
Ever since the quarantine began, Joanna has been sharing cooking demos on her Instagram page plus hosted a one-time special In the Kitchen with Joanna Gaines on Food Network. That one-time cooking demo attracted close to 3 million viewers, which bodes well for Magnolia's future launch.
Check out the Magnolia Presents: A Look Back & A Look Ahead special on Sunday, April 26 at 5 p.m. ET on DIY Network.