Chip and Joanna Gaines: Every Detail We Know About Their New TV Show
Chip and Joanna Gaines shocked their fans when they announced that Season 5 of Fixer Upper would be their last. But since then, they have shown over and over again that they don't plan on slowing down. They are growing their family with a fifth baby and are posting updates on social media. They also have multiple businesses, from vacation rentals to collections of textiles and dishware.
Once again, the couple has announced more business news. They have now launched a new show called Fixer Upper: Behind the Design. Here's what you need to know about the spinoff show — including what it was inspired by (page 5) and what Chip had to say about Joanna's work on the new series (page 6).
1. Fixer Upper: Behind the Design gives a closer look into the designs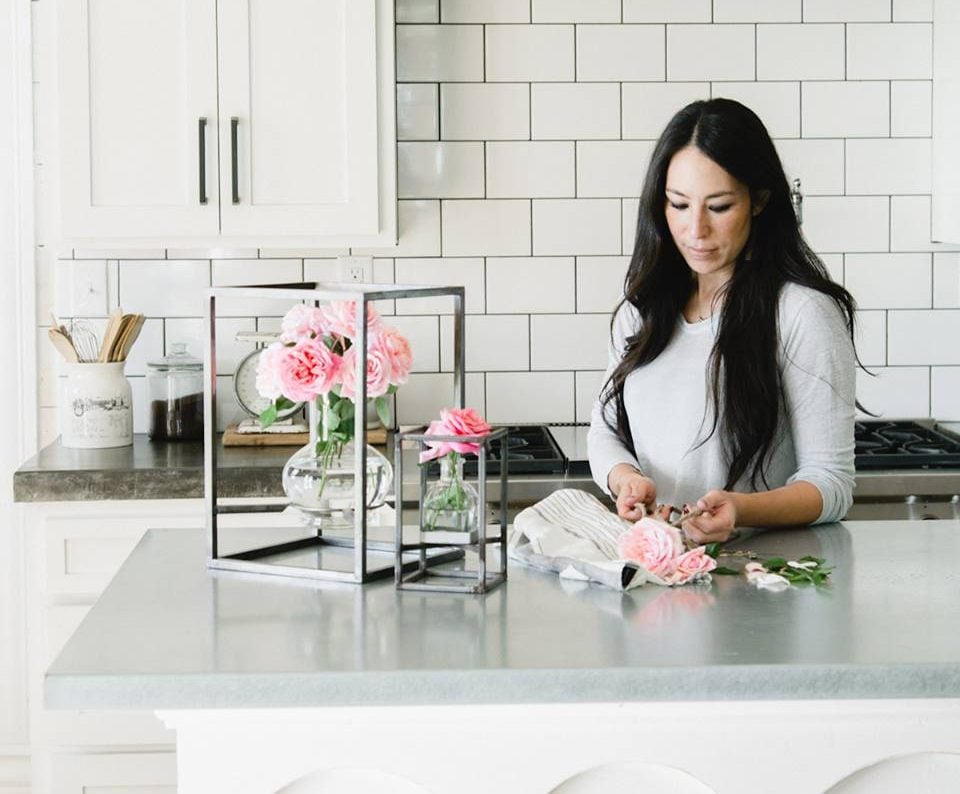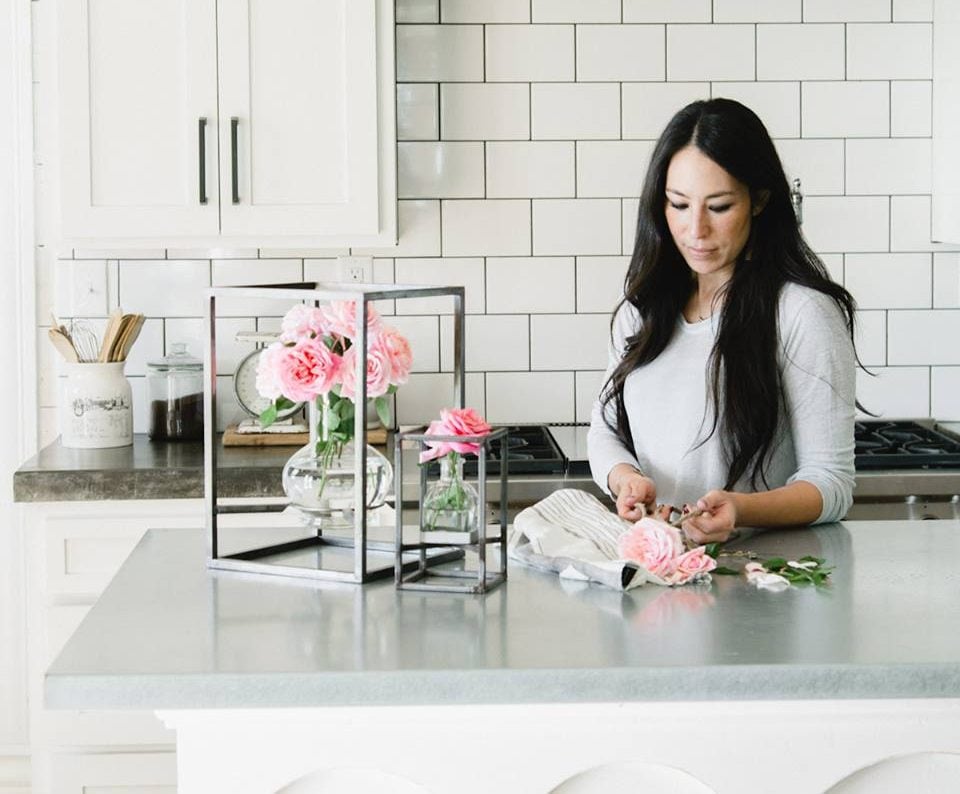 The new half-hour show goes deeper into the designs on Fixer Upper. The 15 episodes will have Joanna Gaines talk to homeowners about their personal style preferences. She then will go over the specifics of the designs with the audience.
That means a closer look at paint color, cabinet hardware, decorative accessories, and furnishing selections. "I can't wait to show our fans how every piece of the design comes together before the final reveal," Gaines said in a statement. "I want to nail every detail so that, when we walk away, Chip and I know we've given a family the one-of-a-kind home of their dreams."
Next: These things that were previously hidden will be revealed on the show.
2. The show will also showcase more rooms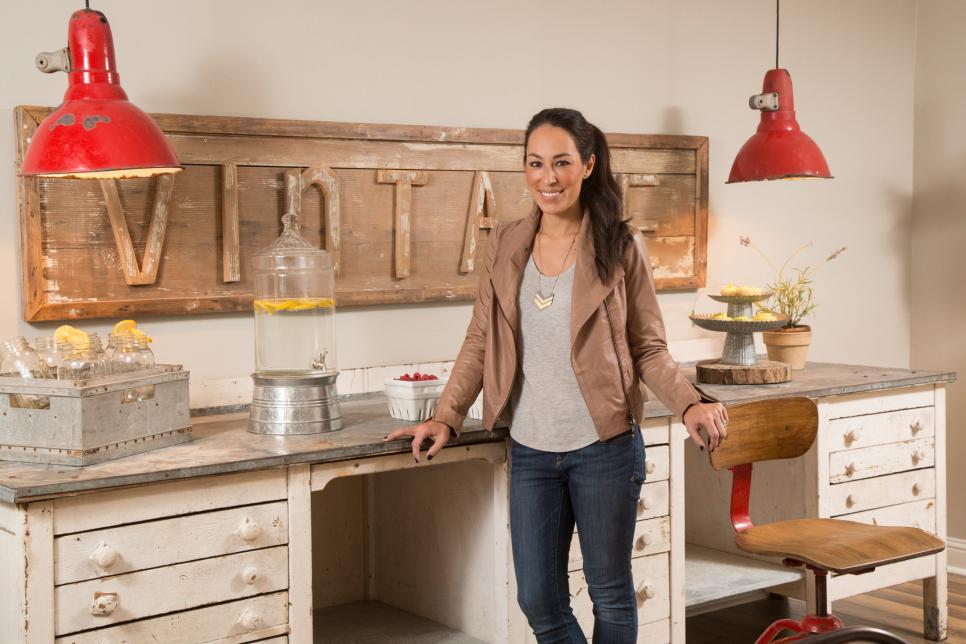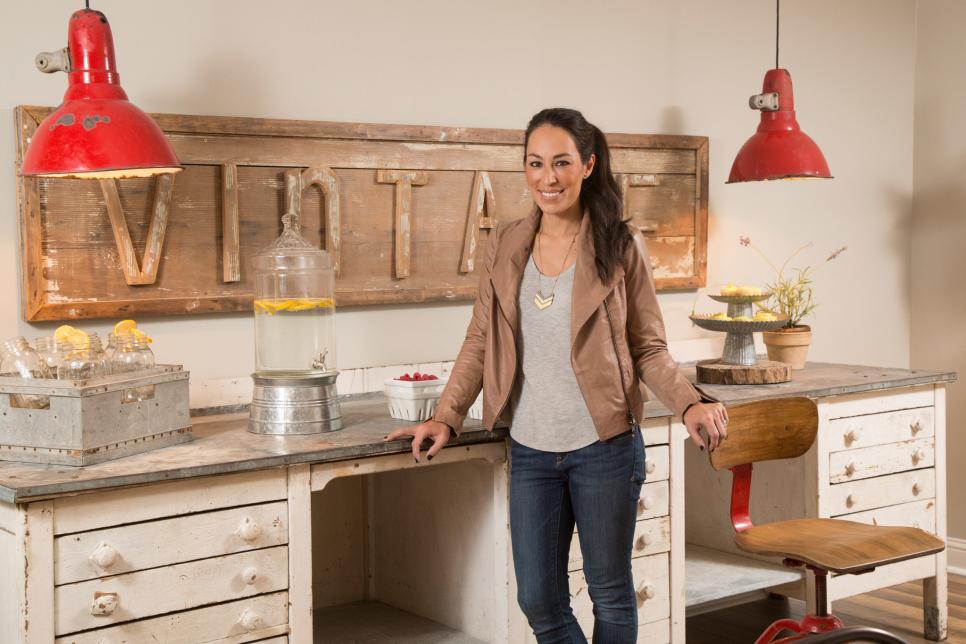 The episodes will feature many of same homes from Fixer Upper. But the new series will showcase more rooms in those houses that weren't previously seen.
3. Each episode title has a clue about the project it features
According to HGTV, episode titles for the new series will be based on the client names for the specific projects. Some examples? The Ivy House, The Scrivano House, and The Baker House. So diehard fans of Fixer Upper may be able to gleam a little insight from the title even before watching the full episode.
4. Viewers will meet Joanna's design team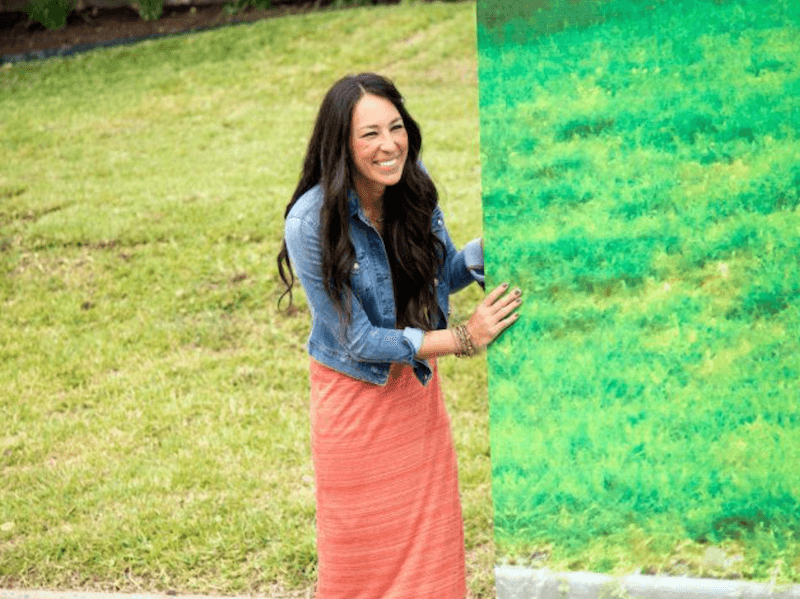 Another bonus for loyal fans of Joanna Gaines? On Behind the Design, viewers get more of an opportunity to meet and get to know the various members of Joanna's design team — most of whom were seen briefly, if at all, on Fixer Upper.
Next: The spinoff is inspired by this. 
5. It's based on her digital series of the same name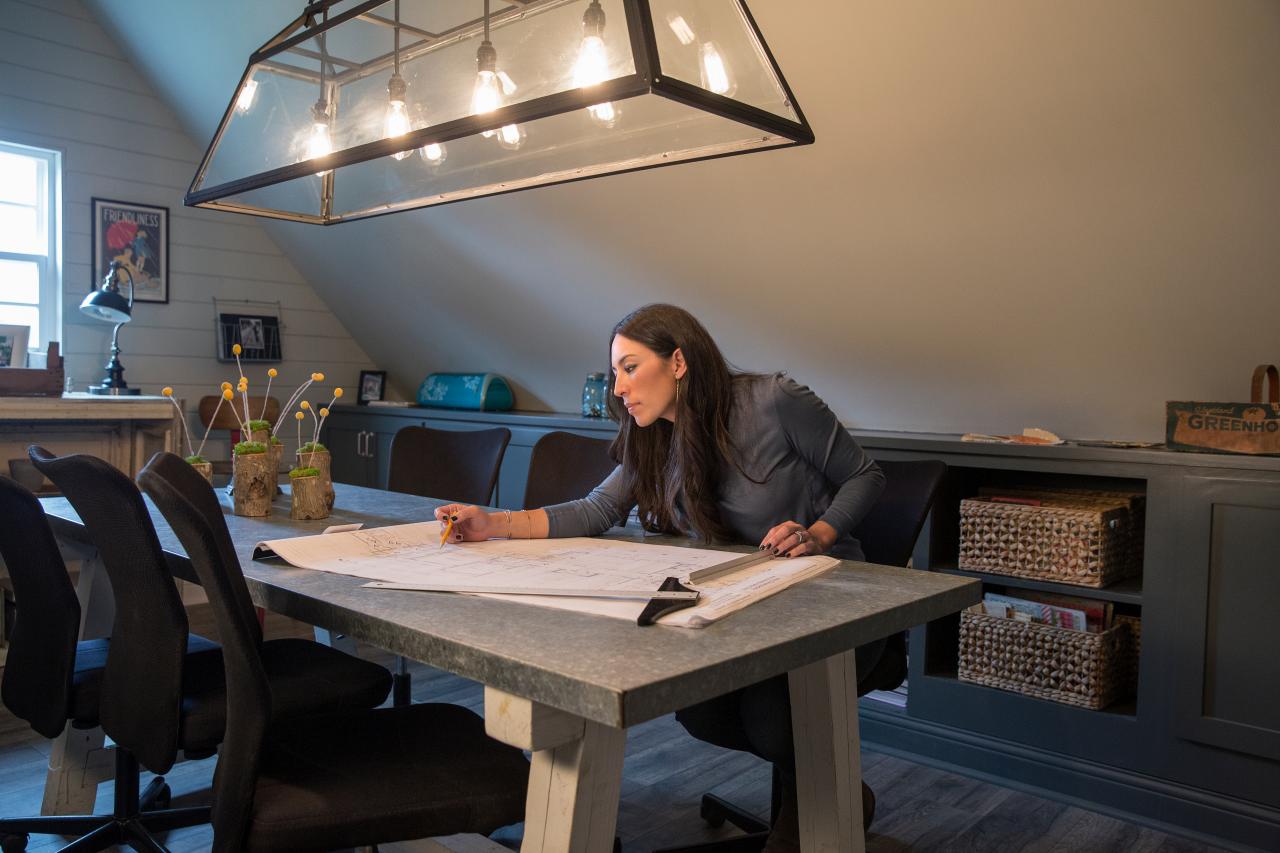 Anyone who visited the Fixer Upper show page on the HGTV site likely came across clips from the network's original digital series, Design on Her Mind. Usually about three minutes long, those short clips featured Joanna offering details on a specific renovation.
It's the popularity of these clips that eventually grew into the new full half-hour show, Fixer Upper: Behind the Design.
6. Chip is excited for his wife's work on the new show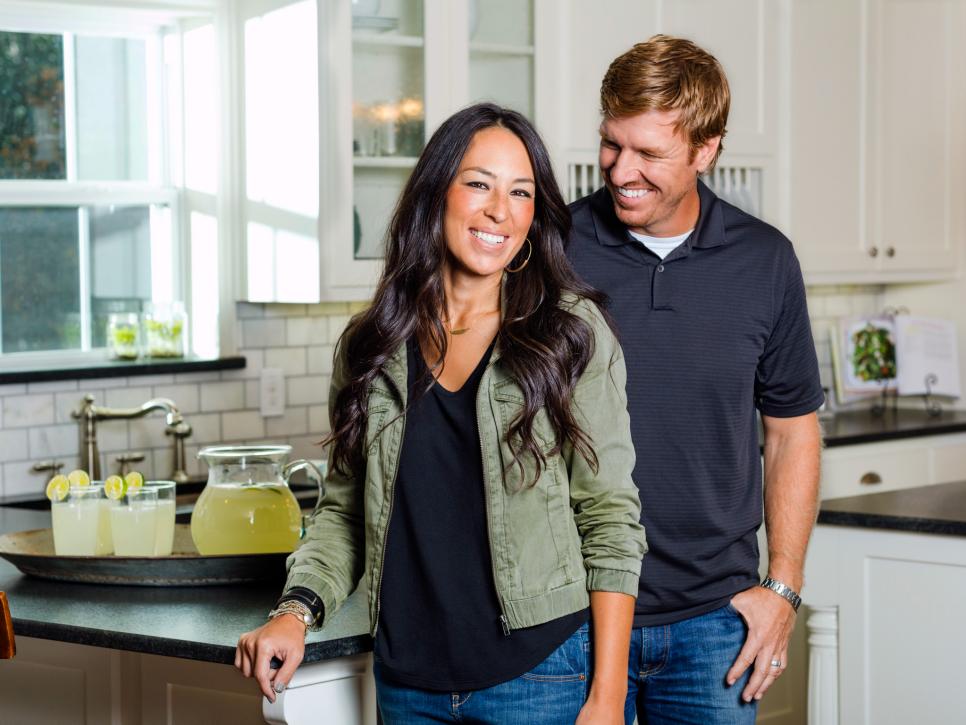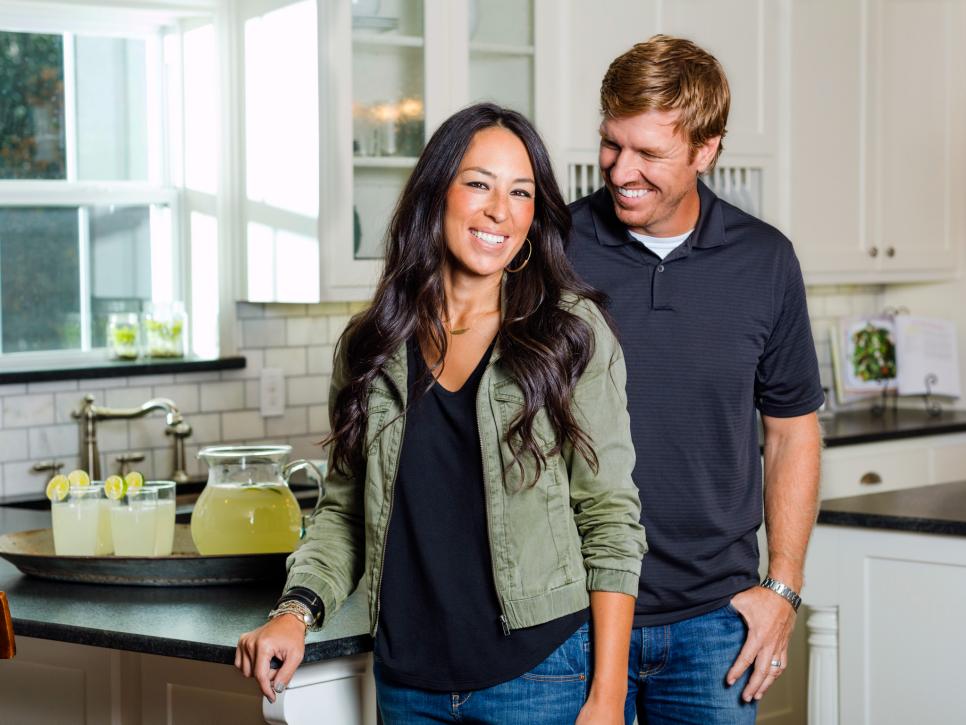 Chip also had some words in support of the focus on his wife's work. "Jo puts her heart and soul into every fixer upper we design," he said, according to Entertainment Weekly. "Our hope is that these homes become a beautiful part of each family's next chapter."
While Joanna may be taking the lead on Behind the Design, the two still have plenty of other businesses that they work on together.
Next: The couple opened yet another business.
7. Their restaurant, Magnolia Table, is now open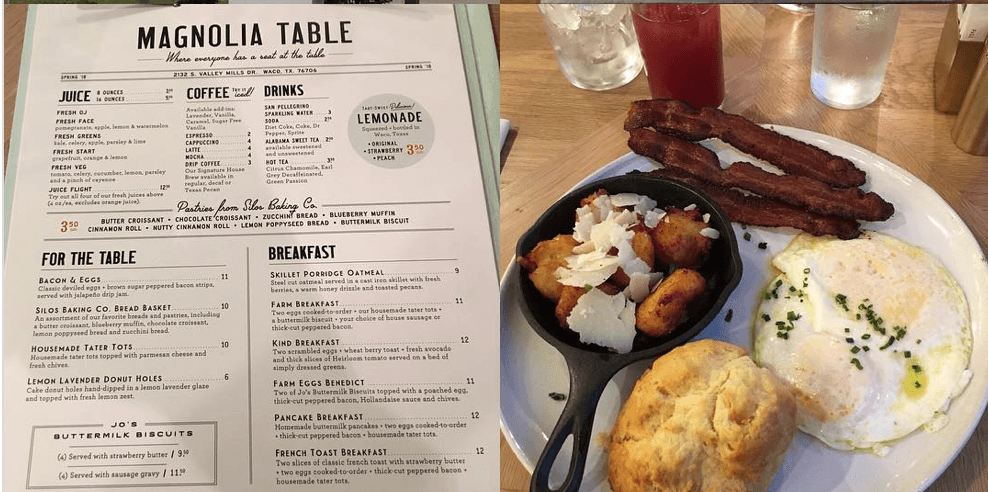 The couple is still staying busy, despite ending one of their television shows and expecting a fifth baby. Their restaurant, Magnolia Table, in Waco, Texas opened in March 2018.
The menu is focused on breakfast, and we will probably see it on television, given there have been photos of the couple filming in front of it.
Next: Chip goes deeper into what it took to do the restaurant renovation.

8. Chip said the restaurant renovation took elbow grease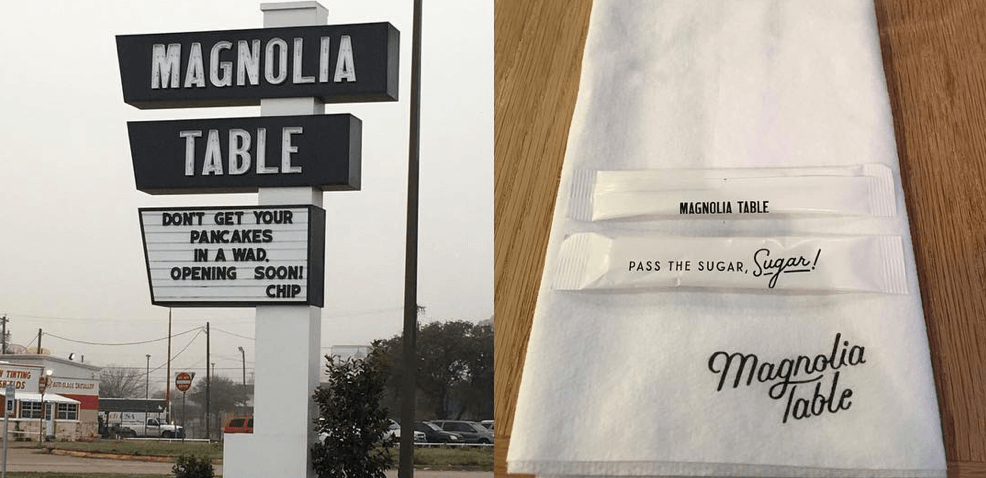 So what kind of work went into Magnolia Table? As Chip Gaines told Southern Living:
When we first got in there, it was all the things you can imagine– dingy, musky. But if I took you in there today, you'd be like "Oh! This is so clean, everything smells so great." Those are a few benefits of a little bit of elbow grease and hard work on the front end
Next: Chip says his theory on what the sex of their baby is.

9. Chip said they ended Fixer Upper to focus on their older children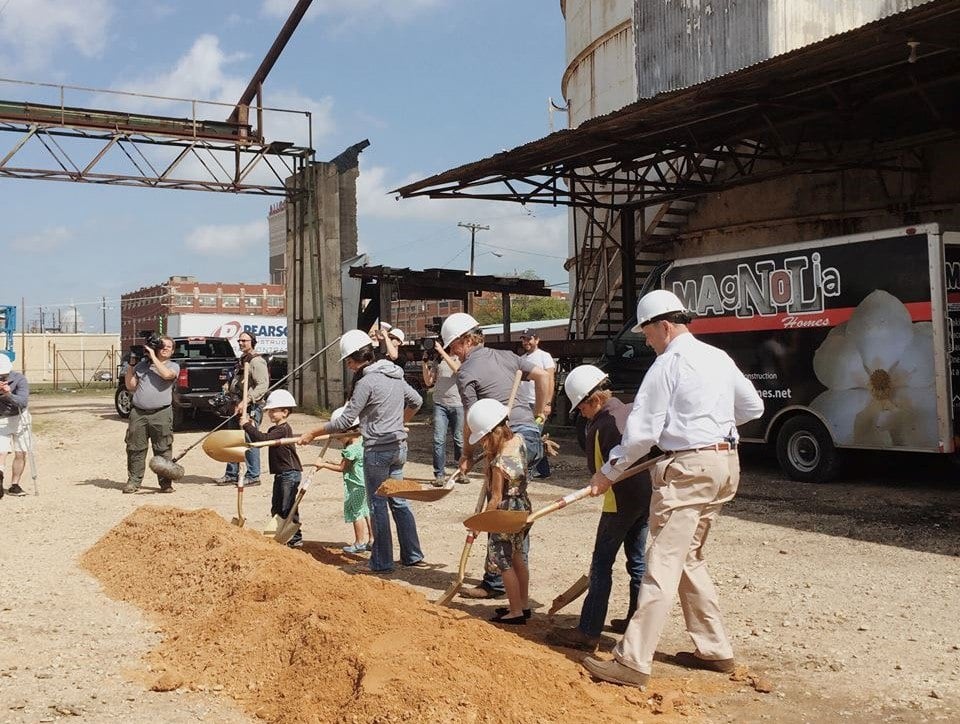 Fixer Upper was still going strong, so why did they finally decide to turn away from it? Chip told Success:
Our oldest [child], who's 12, is becoming a teenager, and Jo and I just realized in our hearts that as much as we love Fixer Upper, as much as we love the honor that we have felt with this show basically introducing us to the country, if not the world, we want to make sure that we're here for our family during really crucial, pivotal points in its journey.
Follow Nicole Weaver on Twitter @nikkibernice.
Check out The Cheat Sheet on Facebook!