Chip and Joanna Gaines' Views on Marriage
Chip and Joanna Gaines have been going strong since 2003. Here are some of the things they've said about marriage.
Chip and Joanna Gaines never mention divorce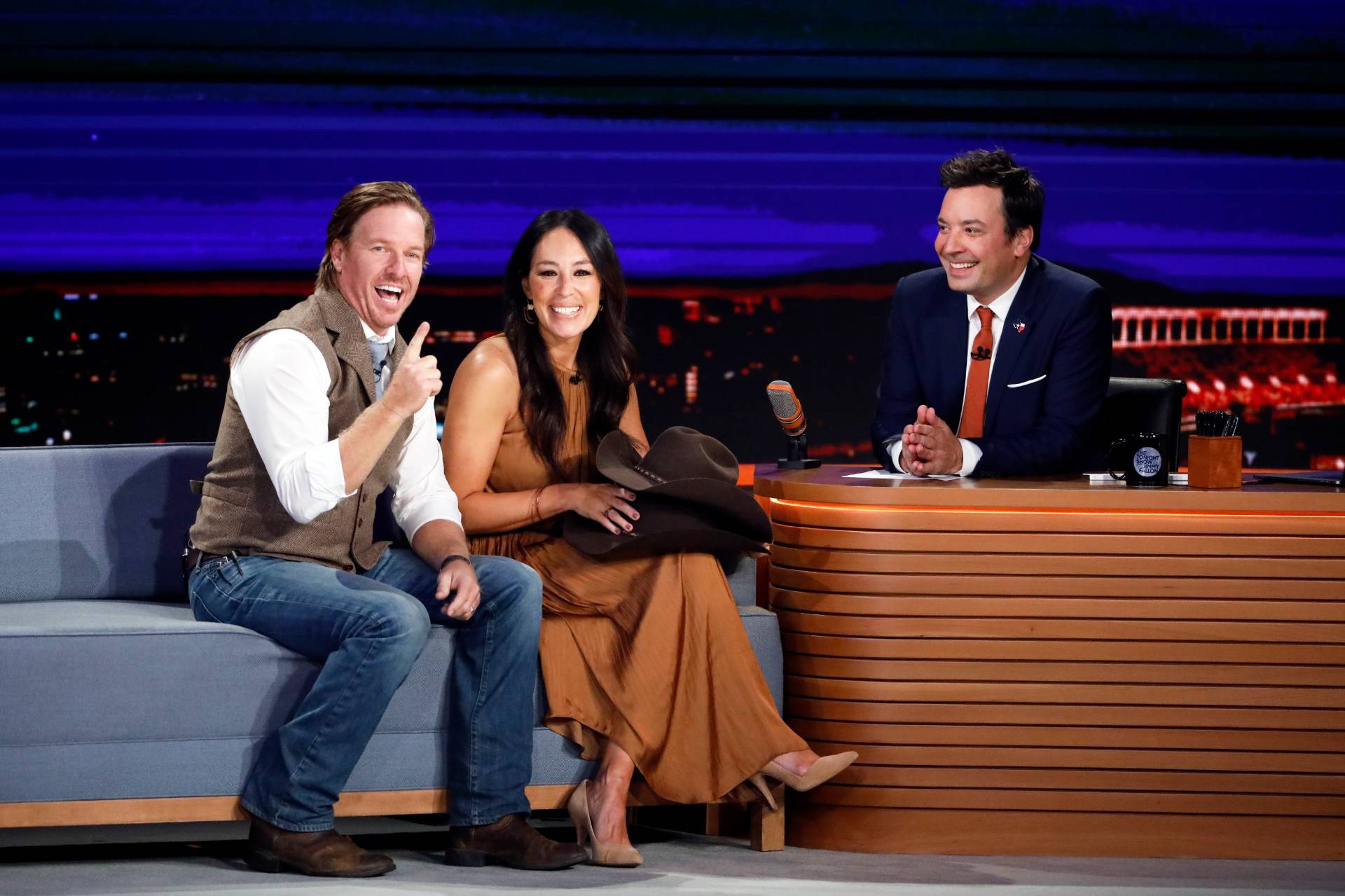 Although there have been rumors about the Fixer Upper couple entertaining divorce, they say this isn't the case. Divorce isn't top of mind for Chip and Joanna. In the book What Makes a Marriage Last by Phil Donahue and Marlo Thomas, Chip says they don't discuss divorce.
"We made a pact early on that we would never talk about divorce," Chip told Donahue and Thomas. "So, if neither of us is ever going to leave, then how are we going to figure out a problem that seems impossible? And then you figure out impossible things."
Date night is a must
Before Joanna and Chip tied the knot, they attended premarital counseling sessions. One tip the couple took away from those sessions was to have weekly date nights. "When we were first married, we'd get dressed up and go out on Tuesday night, and now, five kids later, we still go out on Tuesday night," said Joanna.
Support is key
Joanna adds it's important to be supportive of your spouse. A supportive marriage will provide your partner with the fuel he or she needs to accomplish goals.
"Support each other," Joanna said. "Because when you feel supported by your spouse, anything seems possible. Look at each other as equals who both have something very valuable to bring to the table."
Chip and Joanna remain playful
Chip and Joanna keep their marriage strong by remaining playful. Joanna admitted she even calls Chip names. "I call him names," Joanna told Donahue and Thomas. "But I'm such an idiot that I always find them funny," replied Chip. Joanna said Chip even praises her creativity.
Chip Gaines says marriage is 'forever'
Although Joanna admits she used to wonder if Chip would remain faithful, she told Donahue and Thomas she realized her husband would always be true because of his character. She said he is a loyal man and she knows she doesn't have anything to worry about. She said his loyalty is demonstrated by the fact that he kept the same dog, truck, and jeans for years.
"I'm the most loyal person in the world," said Chip. "Even if the most beautiful woman on the planet were interested in me, I can't imagine violating Jo's trust like that. I wouldn't trade some temporary hypothetical thing for what I know to be the most valuable thing on the planet. I viewed marriage as forever even before I knew whether Jo and I would make it for five minutes," added Chip.
Joanna Gaines says working with Chip has been a 'gift'
Many couples find it difficult to work together, but Joanna says she enjoys her time with Chip. She calls their working relationship a "gift." Joanna agrees not every couple can work together, but she values the special bond she and her husband have.
"Working together isn't for everyone," said Joanna. "But for us, what's been so special is that we've been together for every high and every low. We've never known it any other way. It's not all roses, for sure, but overall, working together has been a gift."
Read more: Joanna Gaines Didn't React the Way Chip Expected When He Said 'I Love You'
Follow Sheiresa Ngo on Twitter.