Chip and Joanna Gaines: The TV Couple's Sweetest Moments Ever
Many fans are heartbroken because Chip and Joanna Gaines left Fixer Upper after five seasons. There are many questions about why they ended their successful show. The answer is, to focus on their family since they have four children, two boys and two girls who are getting older.
"Our oldest [child], who's 12, is becoming a teenager, and Jo and I just realized in our hearts that as much as we love Fixer Upper," explained Chip to Success magazine. "As much as we love the honor that we have felt with this show basically introducing us to the country, if not the world, we want to make sure that we're here for our family during really crucial, pivotal points in its journey."
But they won't totally be gone. They recently revealed they have vacation rentals that fans can book at Magnolia House in Waco. They also still have all of their other businesses.
The married couple who have been married since 2003 is so great together, which led many viewers to fall in love with them. So we decided to look at their cutest moments together. Here are seven of their sweetest moments ever from showing off their musical talents to amazing family photos for the holidays.
1. Their drum jam session
The couple had fun playing drums together and posted a video of it on Instagram. Chip takes a moment to do a solo on his smaller drums and it's something. They ended it all with a drumroll to promote their upcoming book cover reveal.

2. Their baby goat break
The family has many animals that lead to the cutest photos. In this one, Joanna holds a baby goat as Chip pets it and it's too cute.
This isn't the first time the family has shared photos of their furry friends. They posted one of a field full of goats, turkeys, and chickens at Magnolia Farms.

3. When they rocked onesies together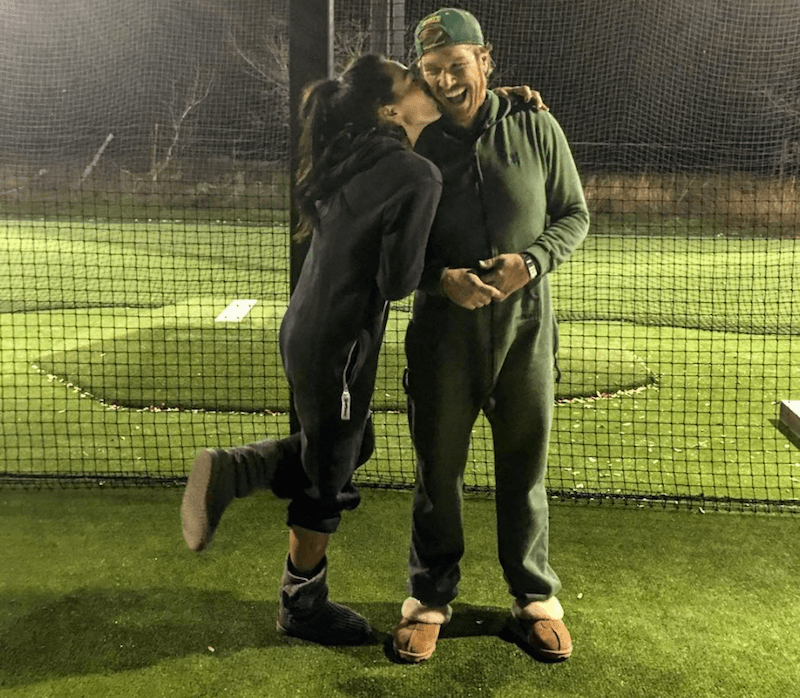 A couple that is comfortable together stays together, and how much more comfortable can you get than onesies? The couple rocked matching onesies to celebrate the new year.
It looks like they might have been working on their golf swings too.

4. Their matching Shiplap Christmas sweaters
Who doesn't love a good Christmas sweater? The couple went in on matching Christmas sweaters that read "Shiplap" together. They are very festive and perfect for any occasion — including screening your new season of your own HGTV show!

5. Their Thanksgiving photo shoot
The couple is used to dressing casually to get some messy work done. But they cleaned up for a Thanksgiving photo shoot with the kids, and they did it well.
You really can't go wrong with black, so Joanna looked glamorous in her black dress while Chip looks great in his suit.

6. Their piloting picture
The couple got into the front seats of a plane and took a cute picture together. Chip wrote "Flying back to the farm in style! Checking the 777 off my bucket list" in the caption on Instagram.
Perhaps this will be a new career for them after the show.

7. Their behind-the-scenes picture
The two can be pretty silly on the show, but it's nice to see behind-the-scenes pictures too. Chip shared this adorable moment, in which he teases Joanna while shooting a video for a project called "I am Second."
Follow Nicole Weaver on Twitter @nikkibernice.
Check out The Cheat Sheet on Facebook!