Chip Gaines Had a 'Disturbing' Event With Duke Where Fame Became Too Much
Chip Gaines and the rest of his family have a lot of fans. But the former HGTV star said this changed their lives in a scary way. He revealed a disturbing event with his son where fame became too much.
Chip and Joanna Gaines have 5 kids
Chip and Joanna Gaines got married in Waco in 2003. They have since had five children named Drake, Ella Rose, Duke, Emmie Kay, and Crew. Chip said he could be a strict parent.
"I grew up in an environment that was pretty much 'back by dark' — [my parents] didn't generally know what we were doing, and it was all good clean fun," he told People.
He thought he'd be a "wild parent" because of this. But that's not the case. "And when I got to be a parent, I don't know what it is about it … I feel a little bit like a drill sergeant sometimes," he admitted. Some elements of my personality, as a parent, I'm not real crazy about."
Chip and Joanna Gaines want to give their kids a 'normal childhood'
The couple's HGTV show, Fixer Upper, was very successful and reached five seasons. They rose to fame because of that, and that also brought attention to their children.
The parents claimed they didn't want fame to change their family. "They're so young, and we want to give them the chance to have a normal childhood," Joanna said in a statement, according to People. "Family is the most important thing in the world."
They later announced they were quitting the show, which ended in 2018. But the couple didn't step back from the spotlight for long. Now they're back with their own network called Magnolia Network. They'll also have a show called Fixer Upper: Welcome Home.
Chip Gaines had a disturbing event with his son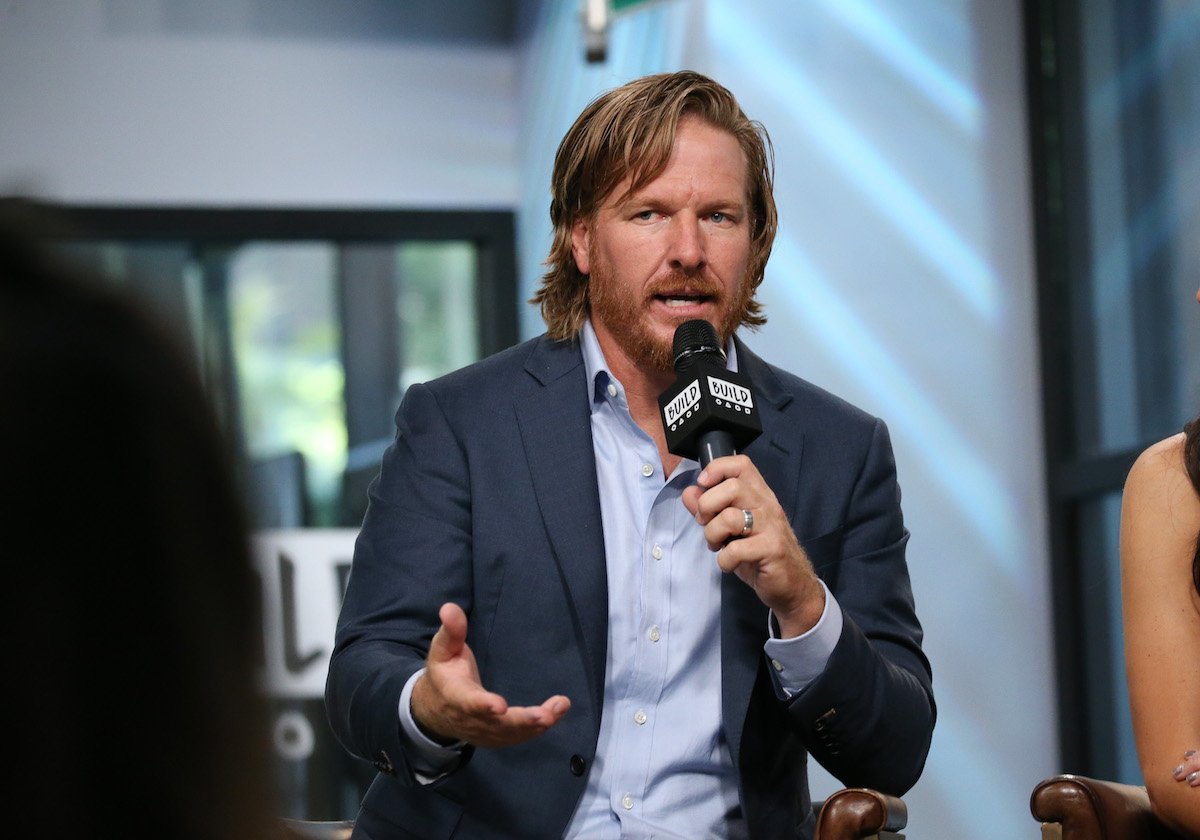 Fame has really changed things for the family. The father talked about a moment that was a wake-up call for him.
"It was a bit of a sad moment where I realized that fame had sort of overwhelmed and taken over my entire life," he told Today. He said he was at a farmer's market with his family like usual, but Duke wandered off, and strangers swarmed him.
"And so I was basically on my way to kind of gobble him up and get him back into a safe place, and at about that same second, I was surrounded by this group of people," Gaines said. 
"It was sort of a disturbing series of events only because I realized in that moment I was incapable of communicating accurately that I was actually a desperate father trying to get my son into a safe place," he explained, "but also at the same time kind of trying to resonate with these people and trying to not be rude and all the things that we struggle with in a typical situation."
It sounds like the couple is trying to give their kids a normal childhood. But that's tough when they already have fans.