Chip Gaines Jokingly Threatens Joanna With 'Cease and Desist' Letter for 'Extremely Unflattering' Posts
Chip and Joanna Gaines are the complete opposite in personality but that's what gives Fixer Upper its charm. Over the years, viewers have seen the couple interact on the massively popular HGTV renovation show. Fans know that Chip is the jokester, while Joanna is the rational one. This past weekend, Chip jokingly threatened his wife with legal action for a couple of "extremely unflattering" posts on Instagram.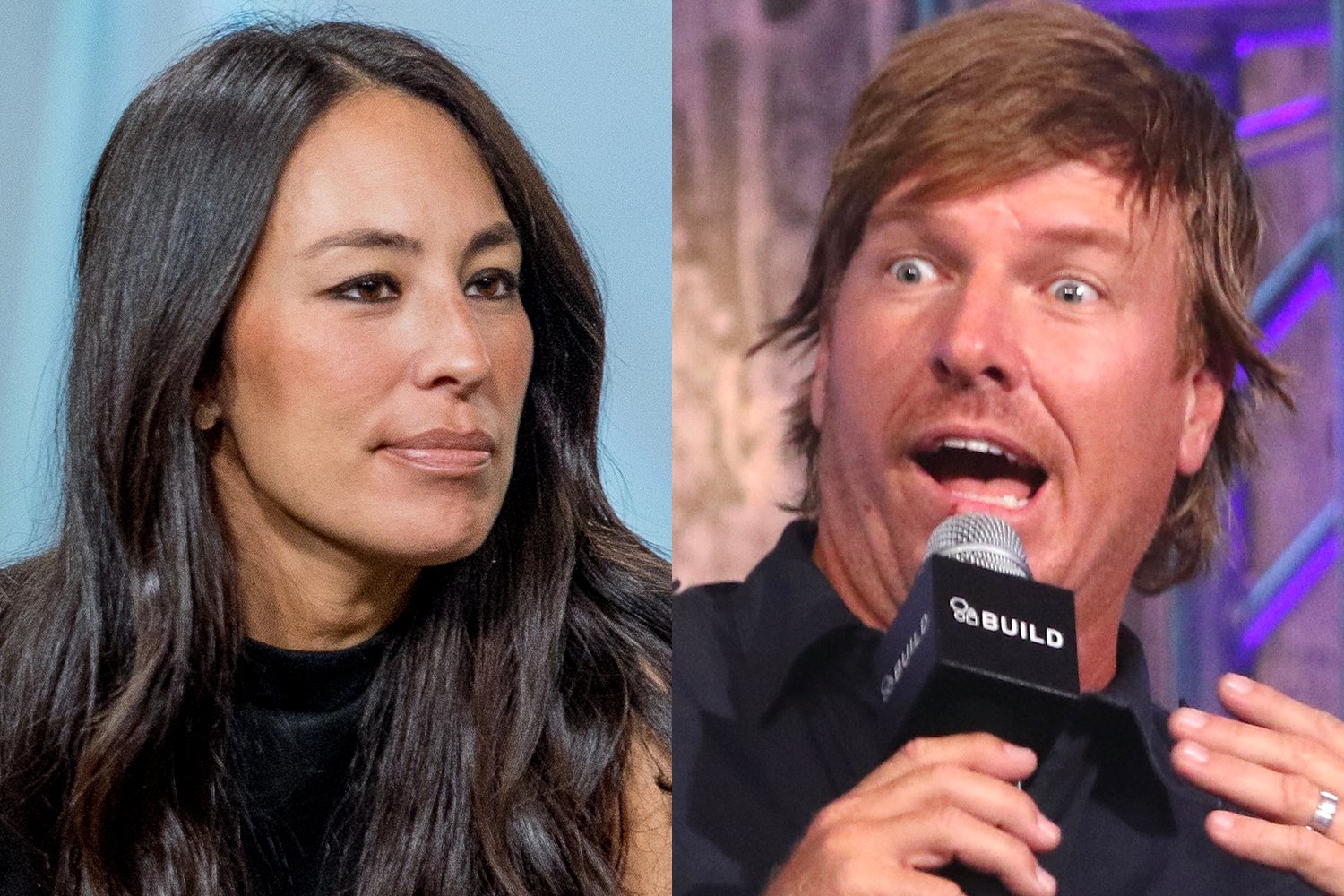 What did Joanna Gaines post on Instagram?
Chip and Joanna have a loving marriage and a massive fan base. The couple often shares snippets of their lives on Instagram which allow their followers to take a peek at their day-to-day living. Fans usually watch the couple on one of their hit shows, but when the cameras are off, the snaps they share on the social network are raw and fun.
For Father's Day, Joanna shared a sweet moment between Chip and their daughter. The latter was braiding daddy's hair while he was watching a sports game on a laptop computer.
"You're the best kind of dad," Joanna posted. "The kind that lets his daughter's french braid his hair right before you take them shopping (even if the College World Series is on). We sure love you, Chip Gaines."
Hours later, Joanna shared another intimate moment where Chip was sharing a nap with one of their kids.
RELATED: 'Fixer Upper': Chip and Joanna Gaines Feel 'Sense of Insecurity and Anxiety' Filming Spinoff
Chip Gaines claps back at wife Joanna
After the second photo that Joanna shared on Instagram, Chip replied with a message joining in on the fun.
"Ok…. I'm going to have our attorney draw up a cease-and-desist re: your insta. Or at the very least a 1st look option period," Chip replied to Joanna's post jokingly.
Chip was seemingly not happy with the way he came out in the photos adding, "Either these angles you are catching of me are extremely unflattering (did you see my legs in the previous post??) OR I've gotten really unattractive the last several months."
However, Chip got back at Joanna when he made an Instagram post for himself. In the photo, Chip is looking right into the camera as Joanna is taking a nap on the couch in the background.
"Looks like Joanna Gaines is enjoying her Father's Day! meanwhile.. I'M STARVING," the builder captioned.
RELATED: 'Magnolia Table': Joanna Gaines Boycotted the Idea of Filming Her Cooking Show the Conventional Way
Chip and Joanna Gaines return to 'Fixer Upper'
The couple will return to TV with a spinoff reboot series called Fixer Upper: Welcome Home. Chip and Joanna host this revival for their new Magnolia Network. However, episodes of the first season are already available to subscribers of the discovery+ streaming service. The show will make its way to traditional cable in January 2022. When the pair was working on programming their network, the show was not originally planned.
"We felt like even if it's just this one season, we need a nod back to the past, getting back to our roots and do what we love doing, which is on camera, renovating houses for people," the interior designer told Adweek on the May 17 dated issue. "So it just seemed a natural extension of that."
There's no word if there will be a second season of the renovation show but the couple plan big things in the months ahead.