Chip Gaines Says He Needs 'Zero Breaks' From Wife Joanna Gaines, but She Needs Time Away From Him Sometimes
Fixer Upper stars Chip and Joanna Gaines have a strong relationship so it was no surprise that Chip said he never needs a break from his wife. He revealed that Joanna, however, needs to get away from time to time. The couple also discussed Chip's long hair and how the simple ways they recharge.
Chip and Joanna Gaines are total couple goals and, while the Fixer Upper star admitted that he never tires of spending time with his beautiful wife, he did admit she sometimes needs a break from him. Chip also shared the reason why he let his hair grow so long and if he plans to keep growing it.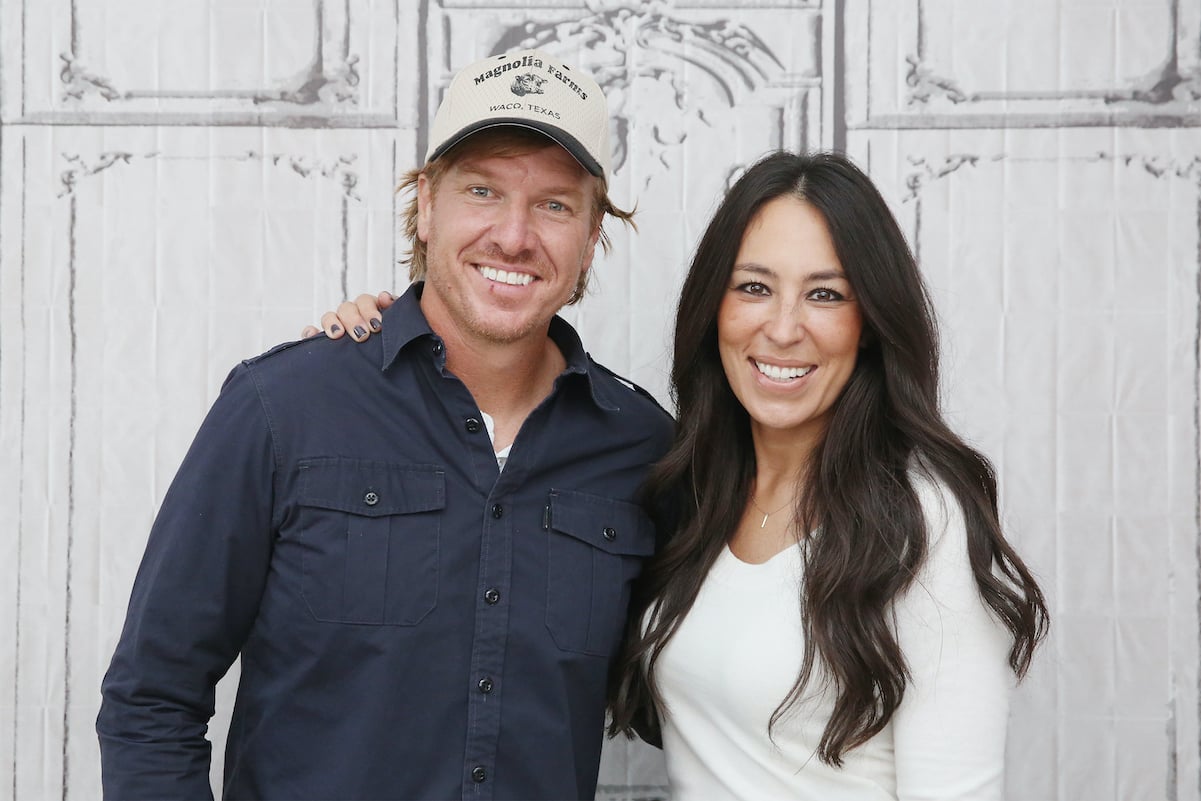 Chip Gaines said he needs 'zero breaks' from Joanna Gaines
During an interview with E! News' Daily Pop, the interviewer wondered if Chip and Joanna ever need a little break from each other. Chip said he can't get enough of his wife, but shared Joanna might not feel quite the same way about him.
Chip said they've had "quite the journey" during their 18 years of marriage and they tend to spend a lot of time together. Chip likes it that way, sharing, "It's really sad and this is actually true — I need zero breaks from Jo."
Joanna, however, needs a little bit of a breather from her energetic husband from time to time. "And Jo's like, 'Can we just take a little break? I mean just a couple of days apart for a girls' trip,'" Chip shared.
Chip Gaines' long hair is a bucket list item
Chip grew out his hair during the coronavirus (COVID-19) pandemic and Joanna and the kids don't hate it.
She told Access Hollywood, "My girls really do play with his hair and now his hair is longer than Ella's … It's kind of his like wild, free, adventurous side which is huge. So I think this like matches his personality."
Chip explained that there was a reason he kept growing his hair. "I've never had long hair, so for me, I've got all these little odd bucket lists that I want to say before I die, 'I did this and I did that,'" he explained. "Long hair was one of them."
He did say he doesn't plan to go any longer with his locks, however. "This is about it. I think we've reached the maximum length … but I will say the pandemic had a lot to do with this because, like with lots of people across the world, it's like you couldn't go to the barber in a traditional sense so I just started letting it go and then I really let it go," Chip explained.
He added, "And now looking back I've got some regrets."
Chip and Joanna Gaines love to recharge by spending time with their family
Chip and Joanna have been busy growing their brand (including the Fixer Upper reboot) and raising a family but somehow manage to balance everything effortlessly and stay grounded. They credit their children and even "mundane" chores for helping them keep their stress levels down.
"I will say, anytime we go home, anytime we're with our kids, what we crave — what Chip and Jo crave — is just simple, normal life," Joanna explained. "When we get home, just connecting with our children."
She added, "Doing things as mundane as the laundry, being in the garden — for Chip, being with the animals and feeding them — all those things that can sometimes feel like a chore are actually things that bring us life."
The kids, she said, keep them grounded. "They remind us every day when we walk in," she shared.
Chip added how he and Joanna recharge when they spend time at home with the family. "The house charges our batteries … something about being there with the kids and the farm, it just really feels like we're being plugged in and when we step outside the door, we feel like we can take on the world," he said.