Chip Gaines Proposed to His Wife Joanna Gaines in the Sweetest, Most Unconventional Way
Nowadays, celebrities go above and beyond to propose to their significant others. While most pull out all of the stops to make this milestone memorable, Fixer Upper star Chip Gaines went a simpler route when asking his wife Joanna to marry him.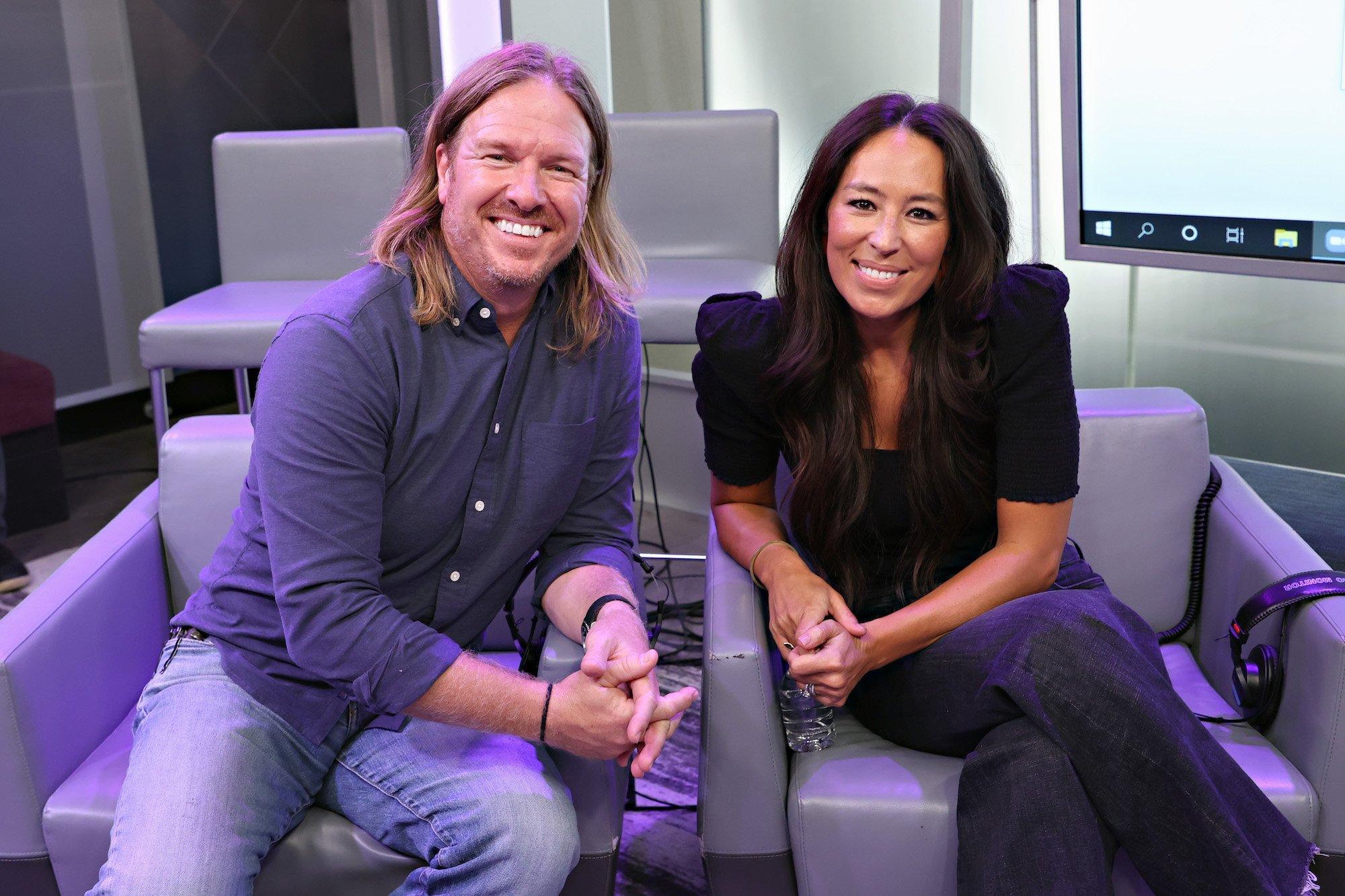 Chip Gaines proposed to Joanna Gaines at a shopping center
Chip and Joanna Gaines' romance began in 2001 after a series of missteps (they both attended Baylor University but never met) and a dating mishap (he showed up over an hour late to their first date and didn't call her for weeks).
After going out a second time, Joanna and Chip began dating seriously. A year later, Chip decided to propose to Joanna but did so in a way that isn't heard of too often.
Because he wanted to surprise her, the Fixer Upper star told his now-wife that they were going to a concert. But instead of heading to the venue, Chip took Joanna to a jewelry store in Archer City, Texas, where he got down on one knee without a ring.
After she said yes, Chip and Joanna went inside the jewelry store to design her perfect engagement ring: a round diamond in an antique-looking platinum setting.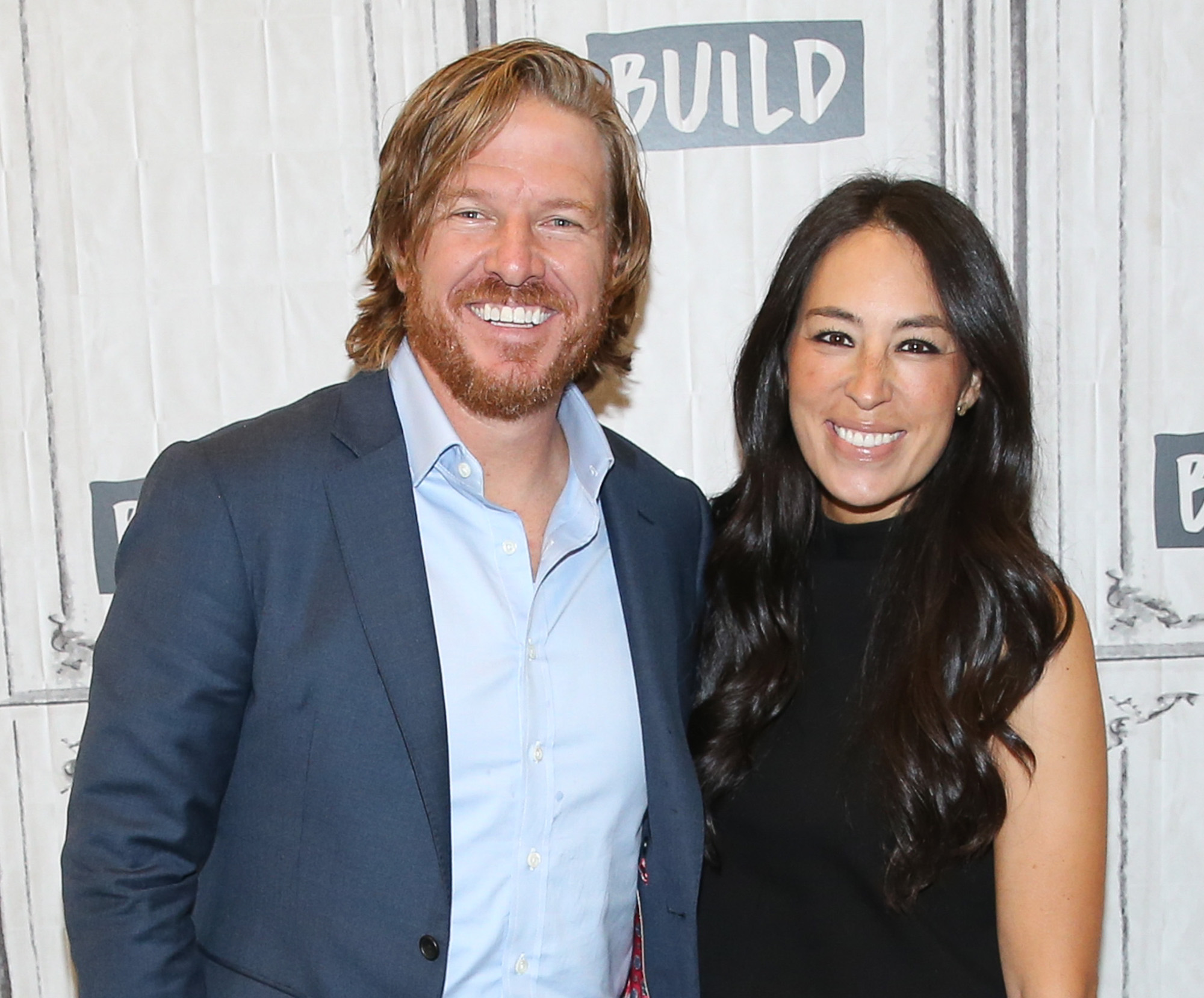 Years later, Joanna Gaines revealed in her book The Magnolia Story just how much Chip's proposal meant to her.
"I just about melted," she wrote. "The shopping center was closed, so we had the whole store to ourselves. The jeweler was a man named Billy Holder, who had gone to high school with Chip's dad, and they'd worked this whole thing out in advance. The fact that the selection of the ring tied back to Chip's roots and family history made it all the more special for me."
Chip and Joanna tied the knot in 2003
On May 31, 2003, Chip and Joanna Gaines exchanged vows at the historic Earle-Harrison House in Waco, Texas. Though t-shirts and jeans make up their everyday attire, the couple cleaned up nicely for their wedding.
RELATED: Chip Gaines Says He and Joanna Will Never Split: 'We're in It Forever'
While Chip wore a classic black suit, Joanna went full glam in a stunning strapless ball gown. She pulled the look together with a bouquet of red roses, a crown to hold her veil and low bun in place, and a simple necklace with matching earrings.
Joanna Gaines refuses to upgrade her wedding ring
Twelve years after they tied the knot, Chip Gaines offered to commemorate this milestone by updating Jo's ring.
Like his proposal, the home improvement expert surprised his wife by consulting the same jeweler who helped them design her first ring. But this time around, the jeweler came to the couple's home with a selection of diamonds and told Joanna to pick whatever she liked.
While most women would jump at the chance to upgrade their wedding rings to something much bigger and flashier, Joanna Gaines wasn't interested in getting a new diamond.
"I looked [the jeweler] in the eye and I said, 'I'm sorry, but no. This is the original diamond I picked, and it's perfect just the way it is,'" she recalled.
As for why she didn't take her husband up on his offer to buy her a new ring, Joanna Gaines believes she already has the perfect ring and refuses to give it up.
"It wasn't a 'perfect' diamond, but it was perfect for me," she wrote in The Magnolia Story. "To me, my ring is part of our story."
She continued, "If I looked down at my hand and saw a more expensive diamond in that setting, it somehow wouldn't fit. I would know that we couldn't have afforded that diamond back when we first got engaged. The story wouldn't add up."