'CHiPs' Star's Strange Death From a Rare Infection
Police crime TV shows have been around for decades. Viewers enjoy watching the characters face conflicts at work and in their personal lives. However, viewers may be more critical of cop shows after the protests against police brutality in 2020. In fact, Cops got canceled last year, and Live PD might not return. 
Still, some people fondly remember their favorite police crime dramas. A well-known one from the late-'70s is CHiPs. The show starring Erik Estrada and Larry Wilcox as California Highway Patrol officers also saw several other actors appear during its run. One was Denise DuBarry, who guest-starred as Sue on the show. And a couple of years ago, the actress tragically passed away. 
'CHiPs' followed two motorcycle cops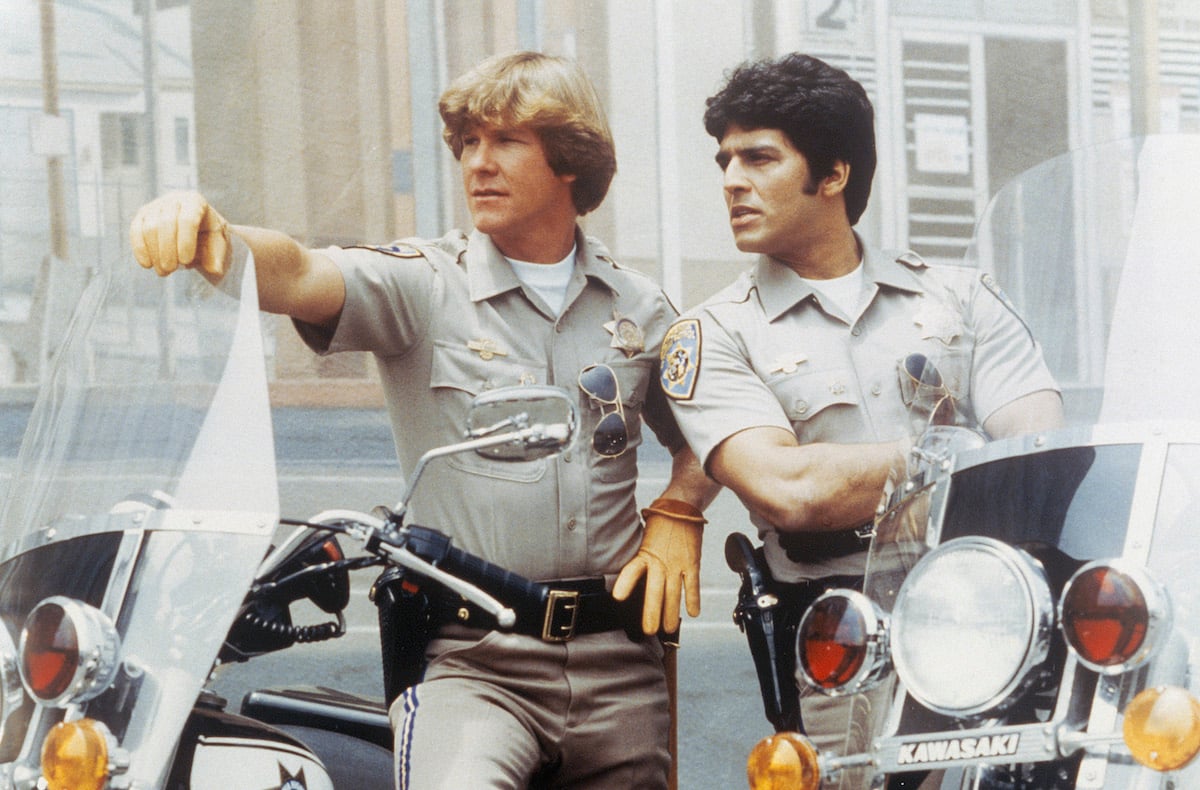 TV crime dramas are popular among viewers. NYPD Blue and The Wire probably come to mind, but CHiPs was poular in the late '70s and early '80s. CHiPs debuted in 1977 on NBC and ran for six seasons. There was also a reunion TV film in the late '90s. 
The premise focused on two motorcycle patrolmen's daily lives. They monitored freeways in and around the LA area. Episodes featured traffic incidents, criminal investigations, 911 emergencies, and some humorous situations. At the center was always a good-guy, bad-guy dichotomy. 
The two main characters were the rambunctious Officer Frank "Ponch" Poncherello and his more serious partner, Officer Jon Baker. Actor Erik Estrada portrayed Frank, and he also produced episodes, IMDb reports. Some viewers might recognize him from Sealab 2021. Larry Wilcox played Officer Baker. 
Denise DuBarry's role on 'CHiPs'
Actress Denise DuBarry played small roles on CHiPs and other '70s and '80s TV shows and movies. She was born on March 6, 1956, IMDb reports. DuBarry lived in Texas for a short time before she moved with her parents to Louisiana. The future actress would move several times throughout Latin America and California as a child. 
At the age of 18, DuBarry took acting lessons and was later cast in the TV movie Deadman's Curve. She also starred as nurse Samantha Greene Moore in the show Black Sheep Squadron. And she guest-starred in a 1981 episode of the '70s sitcom The Love Boat, which often featured B-list celebrities. 
DuBarry also appeared as a minor character in a couple of episodes of CHiPs in 1978 and 1979. She played Sue in the episode "Family Crisis." The story centers on Ponch suspecting his partner's nephew of riding in stolen cars. 
Later, DuBarry returned to play the same character in "Rally 'Round the Bank." The episode is about Ponch getting a visit from his mother while investigating drive-in bank robberies. 
DuBarry's tragic death
It's always sad to hear when an actor dies. For example, Rob Garrison passed away soon after he reprised his role as Tommy in Cobra Kai. Those who enjoyed DuBarry's work may be sorry to hear of the actress's death. 
According to People, DuBarry died at the age of 63 on March 23, 2019. She had been admitted to the UCLA Medical Center due to a rare fungus. The exact type of fungus or how long she had it remains unknown. 
Many TV viewers remember DuBarry for her appearances on shows like Charlie's Angels and CHiPs. Besides acting, DuBarry was also a philanthropist. She worked with a nonprofit that supported abused and at-risk children. The actress also was the president of Palm Springs Women in Film and Television. 
"For me, she was like a very classy businesswoman," film producer Kim Waltrip told Desert Sun of Dubarry. "She was ahead of her time in terms of women supporting women … She was an entrepreneur, and she was kind to everyone."