Chloe and Hailey Bailey Talk Potential Professions if They Weren't Performers
Fans have watched the duo Chloe and Halle Bailey grow in their musical journey from YouTube performers to a record deal, and then achieving global accolades.
As the sister act Chloe x Halle, the pair has dropped five projects and receive nurturing under Beyoncé's wing. They continue to branch out as entertainers and individuals, and are making their mark in R&B. But what would they be doing if music wasn't their main gig? The Bailey sisters recently opened up.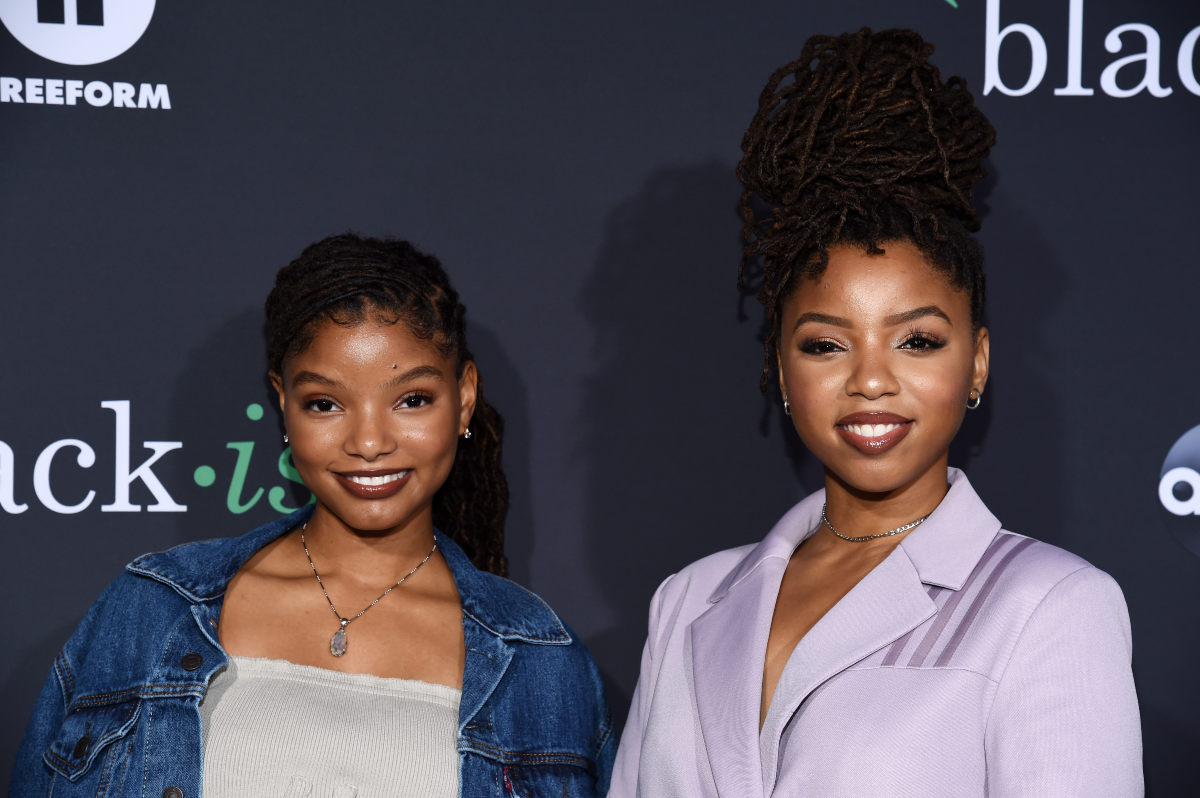 Chloe and Halle Bailey enjoy singing and acting as a team
If there is one defining quality about Chloe and Halle Bailey's music, it's the way they complement each other perfectly in harmony and personality. They've been busy with virtual performances since the release of Ungodly Hour in 2020, enchanting fans with their videos, voices, and fierce fashion.
With nominations on the board for the 2020 Grammy Awards and NAACP Awards, it's proof that their musical talents are resonating with listeners.
Chloe recently told Entertainment Tonight the nominations mean a lot to her and her sister. "We just love creating together and it really just bonds our sisterhood," she said. She added that she can't wait for them to do more.
Additionally, the sisters star in grown-ish together as Jazlyn and Skyler Forster, two track-running siblings who are smart, sharp-witted, and goal-oriented. Currently, the show is in its third season and was renewed for season 4.
Chloe and Halle Bailey speak on alternative jobs
Chloe and Halle are solidifying themselves in the entertainment world and are focused on being creatives. But is there anything else they'd be doing? During an interview with their grownish co-stars for Hip Hollywood, they were asked about potential careers aside from singing.
Unlike her character on grown-ish, Chloe would not go into economics. Instead, she'd jump into nursing or another field that's musically related. "I would either be a nurse, or I'd just be a producer for other artists," she said. As for Halle, she giggled and admitted she has no idea.
Chloe has been in the headlines
Off stage, Chloe Bailey made waves when she launched her individual Instagram account and posted videos of herself dancing. She killed the #BussIt challenge and proceeded to share other clips that some found to be "too sexy." Though Bailey received plenty of praise, she also caught flak from trolls who scolded her for showing her body.
Due to the backlash, she went on Instagram Live to speak on the negative comments. At one point, Bailey teared up.
"I just felt it was important to address it, so you guys get to kind of know who I am inside," she said. "And it's really hard for me to think of myself as sexual being or an attractive being quite frankly. So, when I see all the uproar about my posts and stuff, I'm a bit confused. Like, I really don't understand because I've never seen myself in that way," Bailey shared.  
After shutting down the criticism, Chloe is moving on and promoting self-love.