Chlöe Bailey Was 'Frustrated' Before Writing 'Have Mercy'
Chloe Bailey says writing "Have Mercy" was a release. She was frustrated over online criticism and used it as motivation for her first single.
Chlöe Bailey isn't slowing down anytime soon. The Chloe x Halle star is on fire, coming off the helms of her VMA performance. As she continues her promotional tour for her single "Have Mercy," she's revealing more about the creative process. The Grownish star says she was frustrated by her critics, which served as inspiration during the writing process for the song.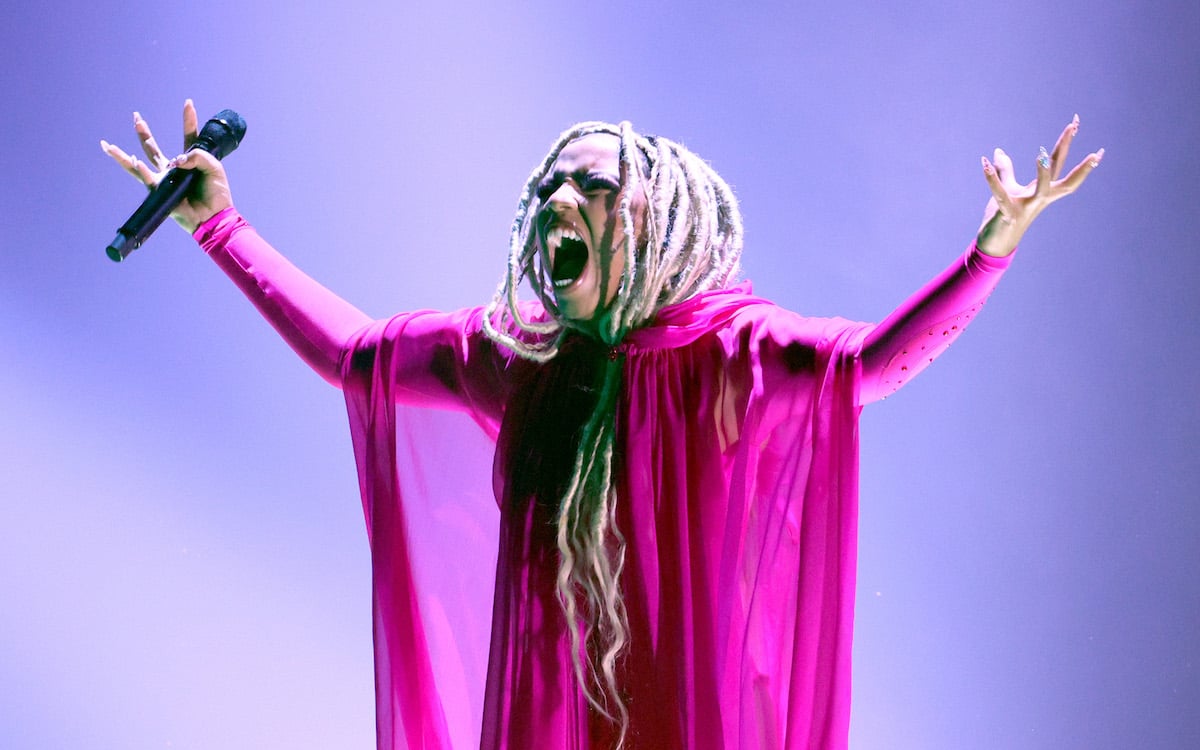 The singer says she was frustrated by criticism over her image
Bailey was instantly attracted to the track because of the intro. In the intro, a voiceover says: "Booty so big, Lawd have mercy." She tells Genius she sat on the track for a while until she felt the perfect moment to write to it. Months later, she linked up with Tiran for a writing session and poured her feelings out.
Related: Chlöe Bailey Denies She's Dating Rapper Future – But Who Has She Dated?
At the time, Bailey was under a microscope and constant criticism for her Instagram videos and fashion choices. Social media users were accusing her of being intentionally provocative.
"It was our very first time working together and he's so cool," she says. "I played him this track and I was like, 'This is what I want to write to today.' So, I was kind of explaining to him where I was mentally. At this moment, I was feeling frustrated because people thought I was doing too much. People thought I was just showing myself and my body just because and just for attention, specifically male attention. I was like, 'No, I wanna talk my shit on this.'"
Chlöe Bailey says the song and video is a celebration of body-positivity
Since the video's release, many have praised Bailey for showcasing her body in an era where body positivity is a major topic of discussion. NPR even coined Bailey "the poster-child of booty-positivity." 
Related: Chloe x Halle: Which Bailey Sister Has the Higher Net Worth?
"A pristine-voiced, technically brilliant ingenue who, at 23, is publicly evolving from sweet and neat adolescence into erotically expressive adulthood, Chloe Bailey has endured recent callouts for her online dance moves and unabashed booty positivity," the feature states.
Bailey told Power Mornings that she's honored by the compliment. "I like that. That's pretty cool. I think women are incredible and have amazing bodies and even for me, learning to love my curves, it took me a second to get there—I have such a challenge with food and I love food so damn much," she says. 
How she feels about comparisons to her mentor, Beyoncé 
Now that Bailey has proven that she's an electrifying performer, many are comparing her to her mentor, Beyoncé. The "Best Thing I Never Had" singer signed the Bailey singers to a deal worth a reported $1 million for six albums. Bailey takes the comparisons as the best form of flattery. 
"She said she's really proud of me," Bailey told the hosts of The Breakfast Club, "[The comparisons] is not something that we specifically talk about. But I just love her and I'm happy she sees this light inside of me and my sister as well. I'm grateful [to be compared to Beyonce]! That's the biggest compliment anyone could possibly give me."
Bailey is finalizing the finishing touches of her debut solo album. She says the album will be full of mainly pop songs.