How Chlöe Bailey Made The Decision to Go Solo
Chlöe Bailey says time away from her sister Halle forced her to pursue her musical dreams on her own. The sisters spent nearly two years apart due to the coronavirus pandemic.
Chlöe Bailey began her music career alongside her younger sister as part of the singing duo Chloe x Halle. Though the sisters consider one another best friends and have built a brand together, they both had solo desires. Chloe is currently in the middle of promoting her first single "Have Mercy" and says her decision to go solo came sooner than she expected it to.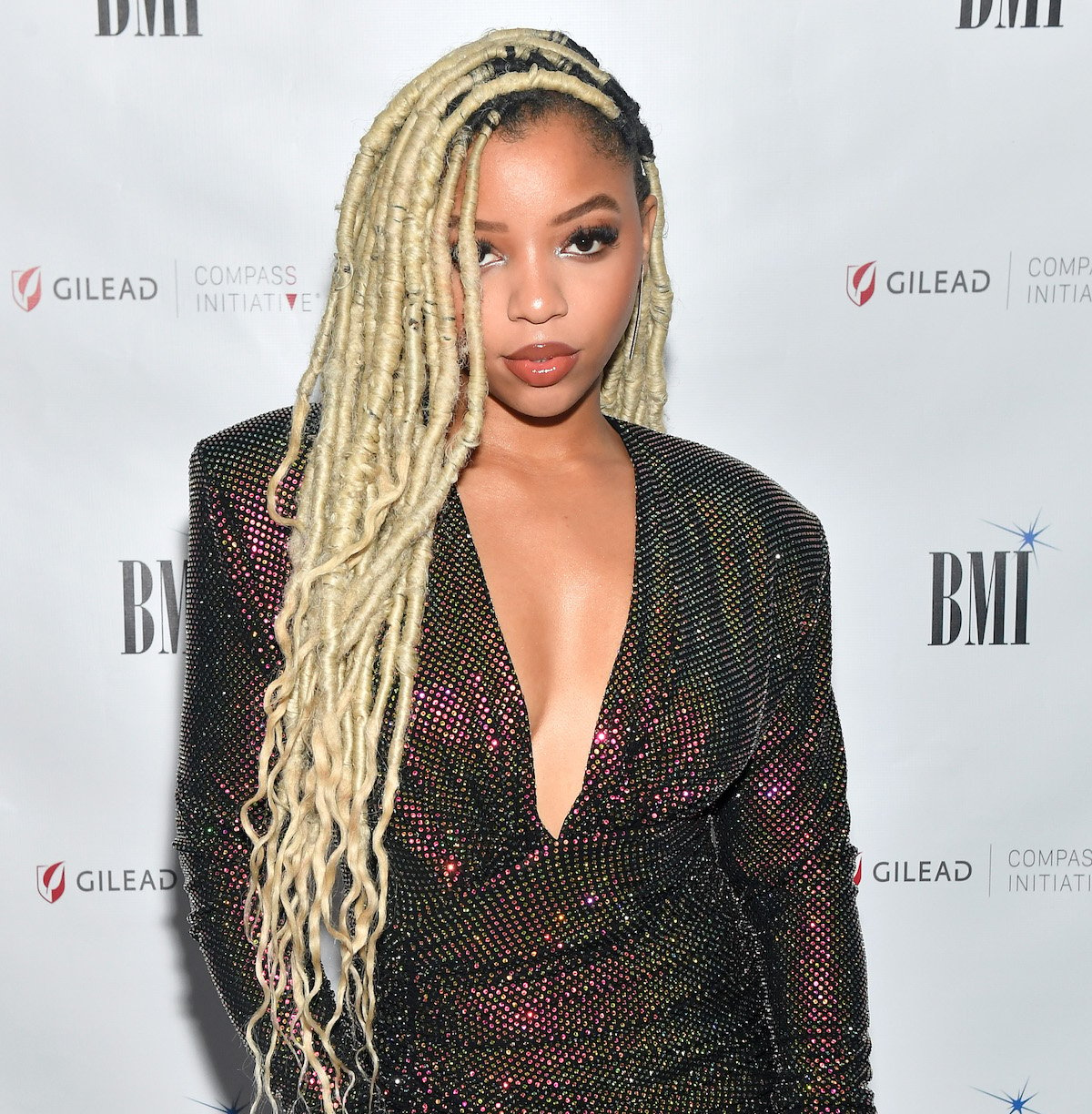 The 'Grownish' star says the decision came naturally amid the coronavirus pandemic
The singer recently spoke with Tamron Hall regarding her decision to embark on a solo career. The singer has been attached to her younger sister Halle since the start of their careers. They've done music and acting alongside one another. But when the two found themselves in different parts of the world, Chlöe says she they had to figure out how to pursue their passions separately. 
Related: Chlöe Bailey Was 'Frustrated' Before Writing 'Have Mercy'
"My sister got the role of Ariel. And I'm so proud of her. And with that, she had to go to London for about eight months," she explained. "And you know, it almost turned into two years because of the pandemic. So with that we were separated and it was really hard for the both of us. We had separation anxiety almost."
Chlöe says music has been her outlet and exploring what she likes individually has been rewarding. "We both knew one day we'd do our own projects, we just didn't know it would come so fast," she added, "That was the longest we've ever been separated from each other. Because, you know, we're not twins, but we operated like we were. She's my best friend. And so when she was over there, when I create music, it's therapy for me. So I just couldn't stop. And I just kept creating, and it just kept piling up and piling up. And I was like, well, I gotta do something with it."
Chlöe Bailey opens up about anxiety struggles with her solo career
Despite the good reception to her music and performances thus far, Chlöe admits it's been a learning curve. She also says it's pressure as a solo artist and finds herself being anxious about whether or not she's doing things right.
"You know, I had to do a lot of soul searching," she said. "I had to talk to myself a lot and remind myself that my voice is special and what I have to say matters. Because I did have a bit of separation anxiety, where I was like, 'am I even good on my own?' I was even doubting my singing voice and my ability to perform. Because I love to perform. I love to dance. So there was a lot of that." 
She says she's in the final stages of preparing her debut album. In total, she says she recorded roughly 100 songs and is currently narrowing down the final tracks. Musically, Chlöe says she enjoys creating pop records. Most of her album was completed during quarantine. She's also looking forward to more live performances, and hopefully touring to promote the album.