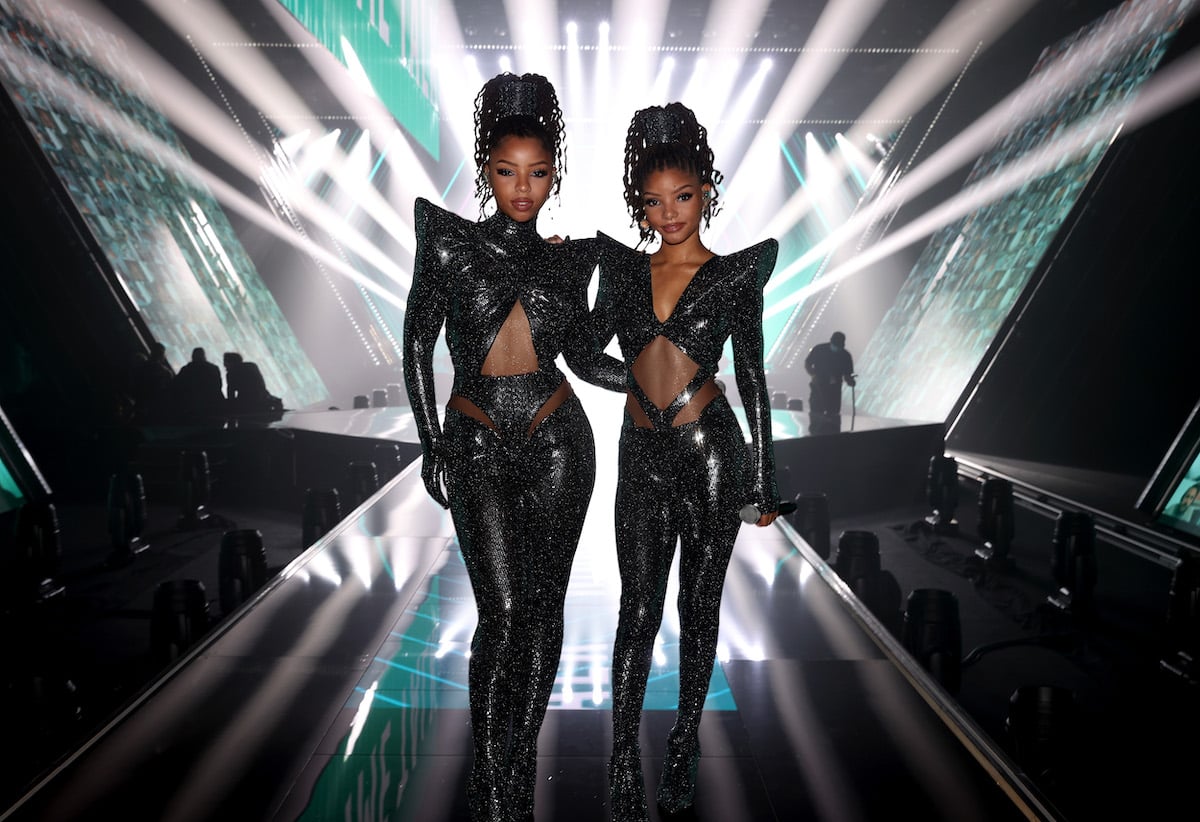 Chlöe Bailey Teases New Single 'Have Mercy' With the Cover Art and Video Trailer
Chlöe Bailey recently released the covert art and video trailer for her new single "Have Mercy." The singer also announced that she'll be performing at the 2021 MTV Video Music Awards on Sunday Sep. 12.
Despite some fans still digesting the recent releases of Certified Lover Boy and Donda alike, others have their eyes on another artist. Since Chlöe Bailey's 23rd birthday, she's hinted about her new single: "Have Mercy." The "Do It" singer recently posted the official cover art for her solo debut and fans are eager. The cover captures her mid-turn, with a light green crop top and torn light blue jeans with the pink lettering "Chlöe Have Mercy" incorporated. Chlöe Bailey's video trailer revealed that her solo debut will be up for grabs on Sept. 10, at 12 am EST.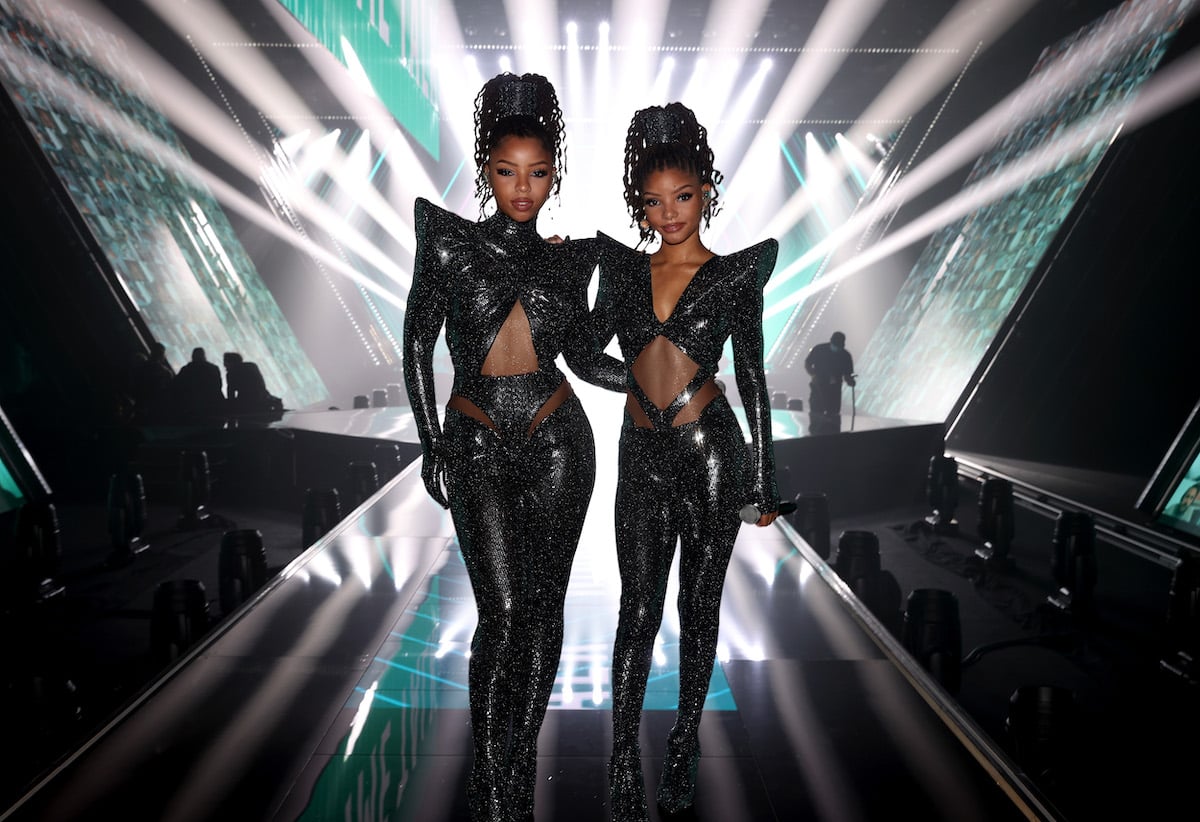 Everything to know about Chlöe Bailey's new single 'Have Mercy'
As the singer gears up for the 2021 MTV Video Music Awards, her fans anxiously await the official release of her new single "Have Mercy."
The elder-sister of the duo Chlöe x Halle announced her forthcoming performance for the VMAs in an Instagram post, captioned, "I'm so so so excited. thank you @MTV …told y'all it's coming 👀👀👀 pre-save #HAVEMERCY right now!! link in bio."
In addition to her initial snippet released on her birthday, she candidly posed a question to her followers. On Instagram, she stated, "the official cover art!! a few more days til #havemercy should I drop the trailer for the video?"
From what the singer has already dropped, it's evident that the single's seductive lyrics, bold visual content, and sensual dance moves could top her controversial ABC televised special, Juneteenth: Together We Triumph.
Chlöe Bailey steps out of her comfort zone
Though many know Chlöe Bailey as a part of the dynamic duo with her sister Halle Bailey, she more recently voiced her pursuit of going solo.
In spite of some critics disapproving of her previous performance to Nina Simone's "Feeling Good," she continues to persistently create her own lane unapologetically. With the high anticipation for her new single's arrival, she's also hinted at a full length-project on the way.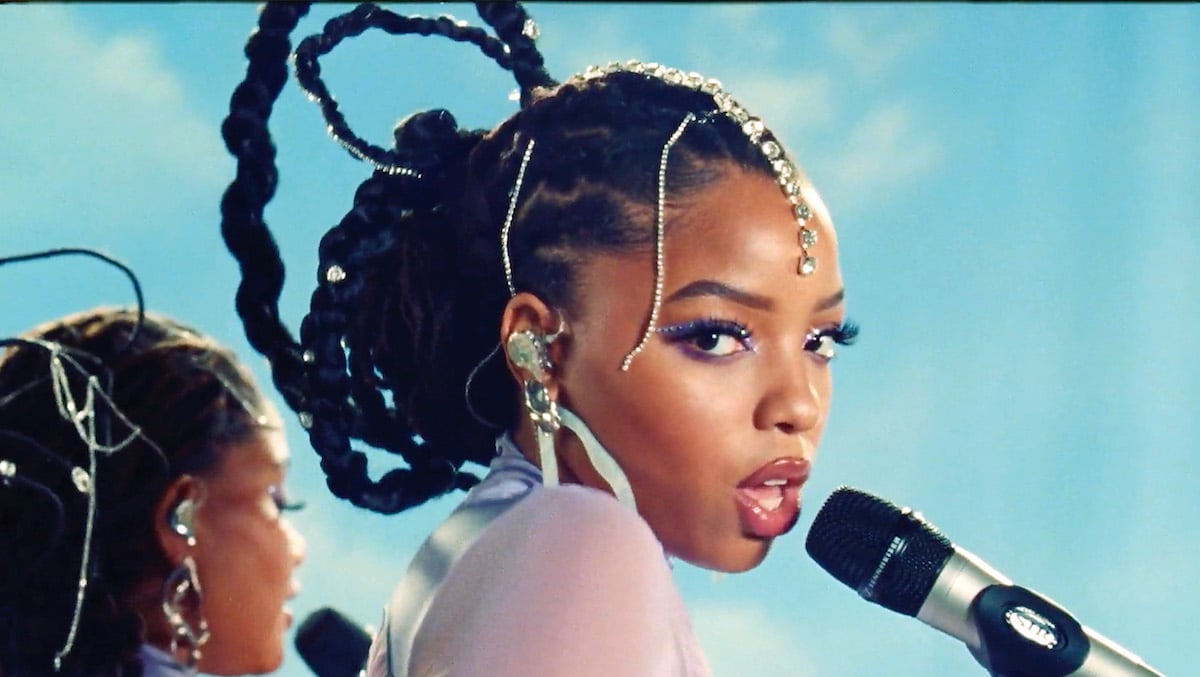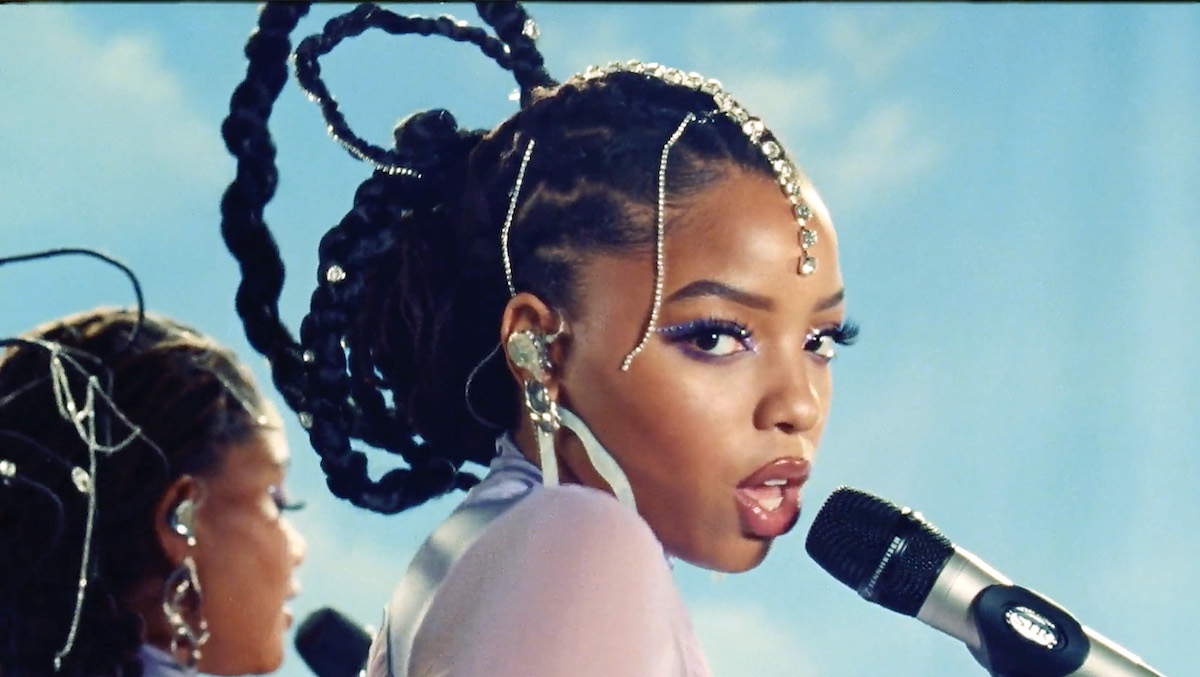 In a recent interview with Billboard, she stated,
"I'm creating my own lane, as well as paying homage to the ones who have inspired me. It has been fun finding my voice," she said. "I started working on this album in 2019, a month or two before the pandemic hit. I put a pause on it so my sister and I could promote Ungodly Hour, but in between, I was in my bedroom creating at night. I'd be making my own beats and working on songs and ideas for this project that I knew would come, I just didn't know when."
Fans eagerly await the debut of Chlöe Bailey's new single
The rising star has grabbed the immediate attention of not only fans but major publications in a short span of time. To start, Nylon Magazine, Billboard, and MTV have all praised Chlöe Bailey for her musical talent and noted their anticipation for her performance.
MTV tweeted, "We've got F O U R more days until the 2021 #VMAs!" Nylon then added: ".@ChloeBailey is making her long-awaited solo debut with the sultry 'Have Mercy' video."
Fans also took to Twitter as they eagerly await her official music video release and upcoming MTV performance.
One fan wrote, "I am definitely watching this year #VMAs because @Normani, @ChloeBailey, @LilNasX will be hitting the stage. I know these artists up there don't disappoint."
Another tweeted, "By the time I clock out I'll be listening to new @ChloeBailey. I know you're full of so many emotions rn Chloe but I hope happiness is at the very top of the list."