Chlöe Explains Why She Deleted Her Twitter Account
Chlöe recently deactivated her Twitter account. The singer says online trolls began to affect her self-esteem. Chlöe says the decision may not be a permanent one.
Chlöe is no stranger to online criticism. The "Have Mercy" singer is often questioned for her sexy dance moves and social media persona. There's been so much backlash for her in recent months that she resorted to deleting her Twitter account, at least on a temporary basis. Now, she's focusing solely on the music.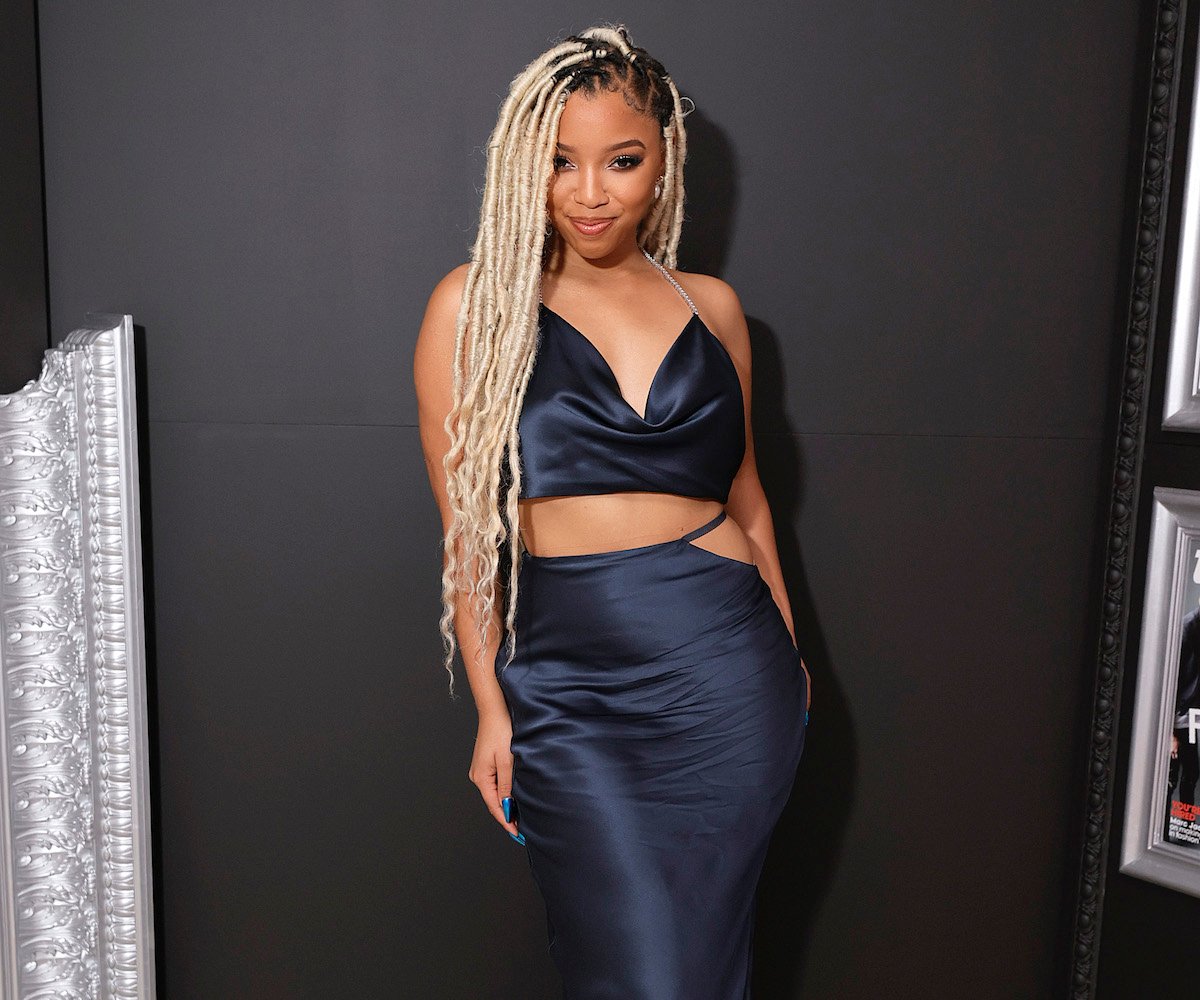 The 'Grownish' star removed a steamy video from Instagram
On Nov. 11, the singer star treated her 4 million followers to a spicy thank you video. The clip showed Chlöe relaxing on a pink furry rug in skin-clad lingerie and a robe as she sucked on a lollipop while speaking seductively into the camera. 
Related: Chloe Bailey of Chloe x Halle Once Played the Younger Version of Beyoncé's Character in This Musical Comedy
"To my four million followers and counting, my candy kissers and my clovers, thank you all so much for loving me, and I love you right on back," she said. "There's a lot more to come," she added, before sucking on her lollipop one more time and blowing a kiss to the camera.
Chlöe captioned the video, "Woke up with you guys on my mind…couldn't forget to thank y'all." But shortly after the upload, she deleted the video. Some of her followers and online critics questioned why the video was needed altogether. Others suggested it was a publicity stunt. 
Chlöe on why she removed the controversial Instagram video and explains why she deleted her Twitter account
The singer recently sat down for an appearance on Tha God's Honest Truth with 'Charlamagne' Tha God. Chlöe said she chose to delete her Twitter account to protect her mental health, explaining to Charlemagne that being on the app caused her to have to face trolls and that it was "literally comments just all in your face the whole time." But she's found a way to have fun on social media in a more private way. 
"I have my burner Twitter that I still go on to watch funny videos," she said. "I have my TikTok. I'll go on my video ones and I love Instagram. But Twitter, I was like, 'Let me just take a break from Twitter.'"
Related: How Chlöe Bailey Made The Decision to Go Solo
As far as why she removed the Instagram video, she says it wasn't all attributed to the backlash. "You know, honestly, in the beginning, it didn't affect me. I'm human, of course. It affects me sometimes, but the reason why I deleted it wasn't 'cause of what people were saying," she said. 
She continued: "It's just, I didn't want people to just go to my page and see that. You know, social media is whatever. I'm 23, I'm a grown woman and I think it's so cool how we can find ourselves. And I'm finding myself right now and figuring out what serves me best. I'm just doing it under a microscope while you all get to do it without anyone watching."
She previously spoke about the difficulties of being in the public eye
The singer has been on a journey of finding confidence. She's been a victim of online attacks has been hurtful. Many who have watched her grow up find it difficult to adjust to her as an adult. 
Related: Chlöe Bailey Denies She's Dating Rapper Future – But Who Has She Dated?
In an interview with Power Mornings, she hints at not caring about people's perceptions of her as much as before. Though she does understand why some fans feel that her sexy persona is random.
"The thing is, all those dance videos, I have like 20 of those all edited on my phone and everything," she said. "Even the content that's out there, no one's really seen everything and I've had that building up for years."