Chloé Lukasiak Revealed the Grueling Schedule for 'Dance Moms'
When Chloé Lukasiak and her mom, Christi Lukasiak, were cast in Dance Moms, they had no idea just how much their lives would change. The hit reality TV show was originally supposed to be a six-episode docuseries. However, once Lifetime saw the initial footage for the show they immediately ordered more episodes. And while there were some benefits to being on the show, it was a pretty exhausting experience for the cast. This was especially true for the dancers, who were young children when the show debuted.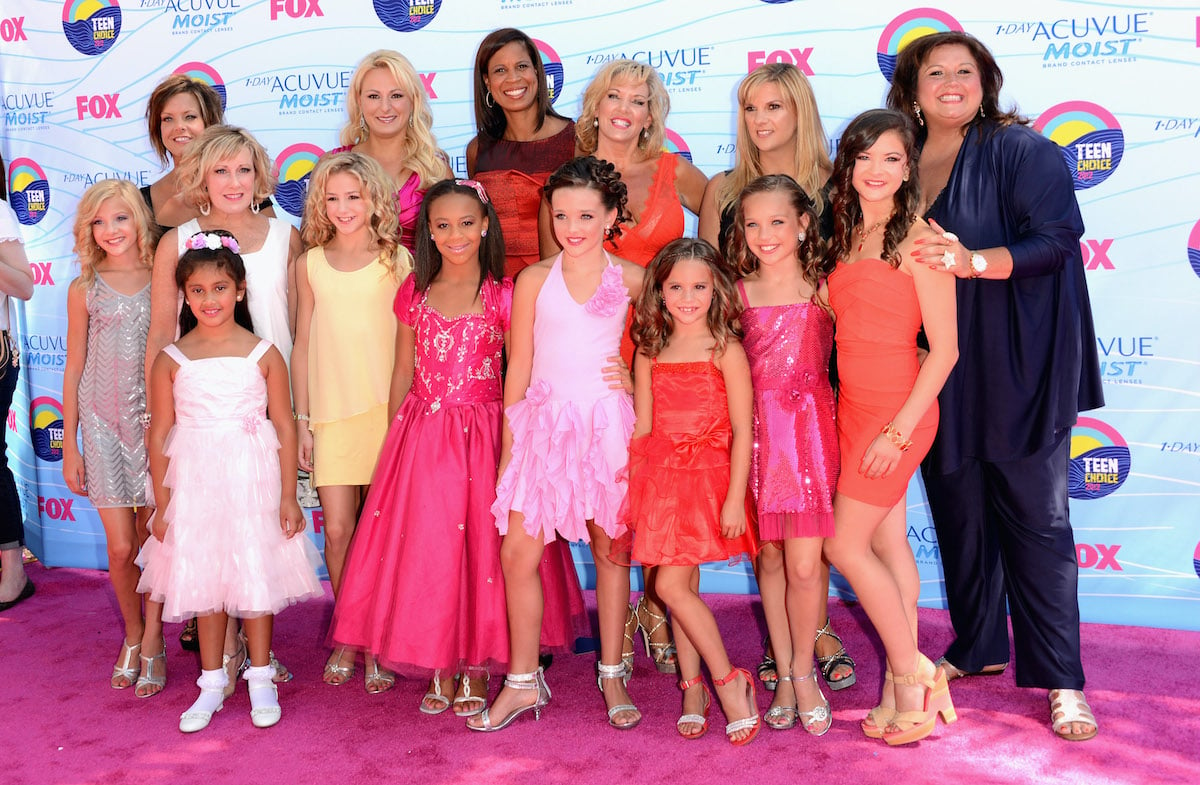 Chloé Lukasiak explains the intense schedule she followed for 'Dance Moms'
Part of what made Dance Moms so taxing was the grueling schedule that the cast had to follow. In a YouTube video, Chloé revealed that even talking about the schedule, years later, made her exhausted.
RELATED: Ava Michelle's Height Got Her Cut From 'Dance Moms'; How Tall Was She?
The week began on Mondays, which was technically a day off from filming. However, the girls were all attending school for the first few seasons, so they were up bright and early. And even though Dance Moms wasn't filming, the girls were still required to attend dance classes at the Abby Lee Dance Company. According to Chloé, taking a break from class wasn't an option. "We weren't allowed to skip because then we would get in trouble," she admitted.
The cast spent hours filming pyramid every Tuesday
Tuesdays, were particularly difficult days because that's when pyramid was filmed. Though pyramid rarely lasted more than 15 minutes in an episode of Dance Moms, it took much longer to film. Chloé revealed that it actually took about two to three hours to film each week. But pyramid was just the first part of a very long day.
RELATED: 'Dance Moms': 1 Original Dancer Wanted to Quit Before the Show Started
After pyramid, the dancers would start learning their number for the week, but it was just a small snippet of what they were expected to perform. "We would start learning our number, but really Gianna would just give us like an eight-count to rehearse while Abby talked to the moms about whatever needed to be discussed that week," Chloé revealed. After dancing, the girls went through hair and makeup. This was so they could film interviews about what they'd done the previous week. In interviews, the Dance Moms cast discussed the previous competition, their solos, their scores, etc. After the interviews were over, the girls still had to find the time for homework.
The dancers had to adopt a modified school schedule to film the reality TV show
On Wednesdays, Chloé shared that they'd learn the bulk of the group dance for the week and do more filming for Dance Moms. Learning solos, duets, or trios, however, were typically reserved for Thursdays. If you were selected for more than a group number, you got out of school early to learn the additional number(s). Later on, when the rest of the cast arrived, the dancers would clean the group number and "hopefully finish the solos, duets, and trios that same day."
RELATED: 'Dance Moms' Castmates Say Abby Lee Miller Was 'Worse' Off Camera
Dance Moms fans may be surprised to learn that the dancers skipped a whole day of school in order to film the show. "Never went to school on Fridays," Chloé revealed. "We went to school four days a week. Sometimes we would have rehearsal in the morning sometimes we wouldn't. Then we would get on the bus then we drive to the competition. Then we'd arrive at the location. The moms normally went out to dinner [but] the girls didn't really go out to dinner because our parents wanted us to rest and relax and prepare for the next day."
Chloé and the 'Dance Moms' cast followed this schedule for nearly half a year
Saturdays were typically an early day for the cast. They woke up did light hair and makeup, prepped for solos, duets, and trios, performed them, and then took a lunch break. After breaking they'd come back, prep for the group dance, warm up, perform, and attend awards. All of this, of course, was happening simultaneously with filming. However, Chloé revealed that Saturday nights were typically reserved for fun. The girls had regular sleepovers and went to the mall or the movies. "That was like our one night a week that we really got to be kids," Chloé explained.
Sundays were another day off from filming Dance Moms because it was reserved as travel day. "We wouldn't get home until a little later," Chloé explained. "I probably have to finish homework and then get ready for the next week. It was a very grueling schedule. I don't know the exact number of episodes in each season, but I think is about 22 let's say so I did that for 22 weeks a year." Clearly, filming the show was no easy feat. However, the dancers seemed to make the best of the intense work schedule.
RELATED: 'Dance Moms': Maddie Ziegler and the OG Dancers Barely Remember the Show