Chloé Lukasiak Reveals How She Met Her Girlfriend Brooklinn Khoury
It's been a few months since Dance Moms alum Chloé Lukasiak confirmed her relationship with her girlfriend, Brooklinn Khoury, on Instagram. The pair had been quietly dating for months, but chose to keep their relationship private for a time. Now, however, the couple is slowly revealing more about their courtship and relationship to the public. So how did the pair meet?
Khoury and Lukasiak are both used to being in the public eye. While Lukasiak is known as a dancer, actor, and reality TV star, Khoury has garnered fans because she is a pro skateboarder. But despite being public figures, the pair met the way a lot of non-famous people do. In a YouTube video, the pair revealed how they first crossed paths.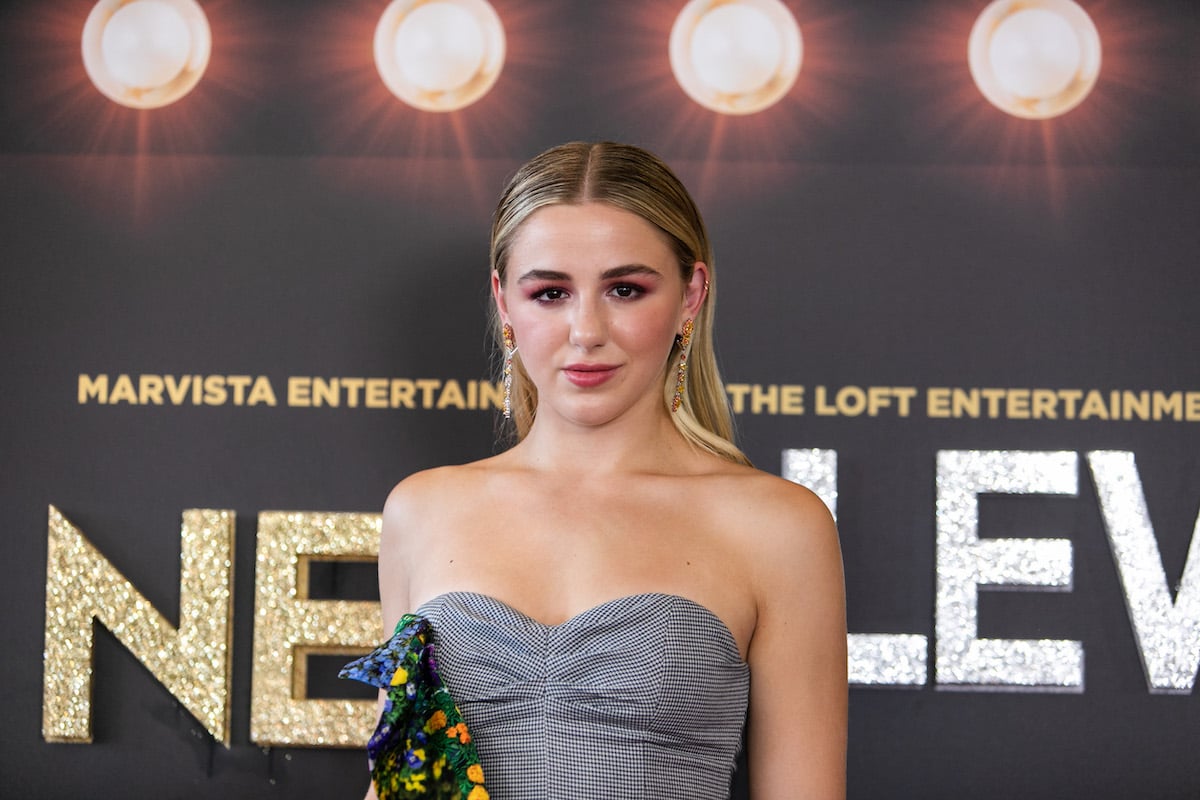 Chloé Lukasiak explains how she and her girlfriend, Brooklinn Khoury, met
"A lot of people don't know this, but we did meet on Hinge," Lukasiak shared, laughing. "We met on a dating app." It didn't take long for Khoury to chime in about how they initially became connected. "We were both like, so against dating apps. And I feel like you get to a certain point in your life and you're like 'How am I gonna meet somebody?'"
RELATED: Chloé Lukasiak's Girlfriend Gushes About the 'Dance Moms' Alum on Instagram
Lukasiak was quick to share that she had different reasons for giving dating apps a try. For the former reality TV star, she wanted a safe place to explore her attraction to women that wasn't quite as pressurized as the real world.
The 'Dance Moms' alum went on a dating app becuase she was questioning her sexuality with women
"I went on a dating app because that's when I was, sort of, questioning my sexuality with girls," Lukasiak shared. "It's really different than with guys. It's not awkward if a girl goes up to a guy and flirts with him without knowing him first, knowing whether he's straight or not. But girls can't do that with girls because if they're not straight then you just look weird. So it can be really confusing and I never wanted to make anyone uncomfortable. I never wanted to, like, cross any lines."
RELATED: 'Dance Moms': How Chloé Lukasiak Proved the Producers Were Deliberately Causing Drama
Though the couple was initially skeptical about dating apps, they clearly found success on Hinge. The pair admit that they hit it off after having a conversation about dinosaurs. And, after meeting up, it was clear that the pair shared a connection. And while the general public may have been oblivious to their relationship, Lukasiak reveals that those close to her have known about Khoury and her sexuality for quite some time.
Lukasiak reveals her friends and family knew about her relationship before she announced it on Instagram
"All of my family and friends have known for quite a while, but to take away that last layer hiding was so freeing," Lukasiak shared with PEOPLE about taking her relationship public via Instagram. "This is how I feel comfortable. This is how I'm going to do it. You can take it or leave it. I don't really think people owe the world an explanation anymore. It was more just a decision I made for myself."
RELATED: 'Dance Moms': 1 Dancer's Doctor Predicted She 'Wouldn't Be Able to Walk' if She Kept Competing