Chlöe Says Proving People Wrong Is 'the Best Feeling in the World'
Chloe Bailey released her empowering solo song 'Have Mercy,' later elaborating on her choice to 'trust her gut' and prove people wrong.
Last year marked an era of "self-discovery" for musician Chloe Bailey (of sister duo Chloe x Halle), especially with her first single released as a solo artist, "Have Mercy." Here's what she said about the meaning of her song and why it was vital for her to "trust her gut" throughout the creative process. 
Chloe Bailey released her song 'Have Mercy'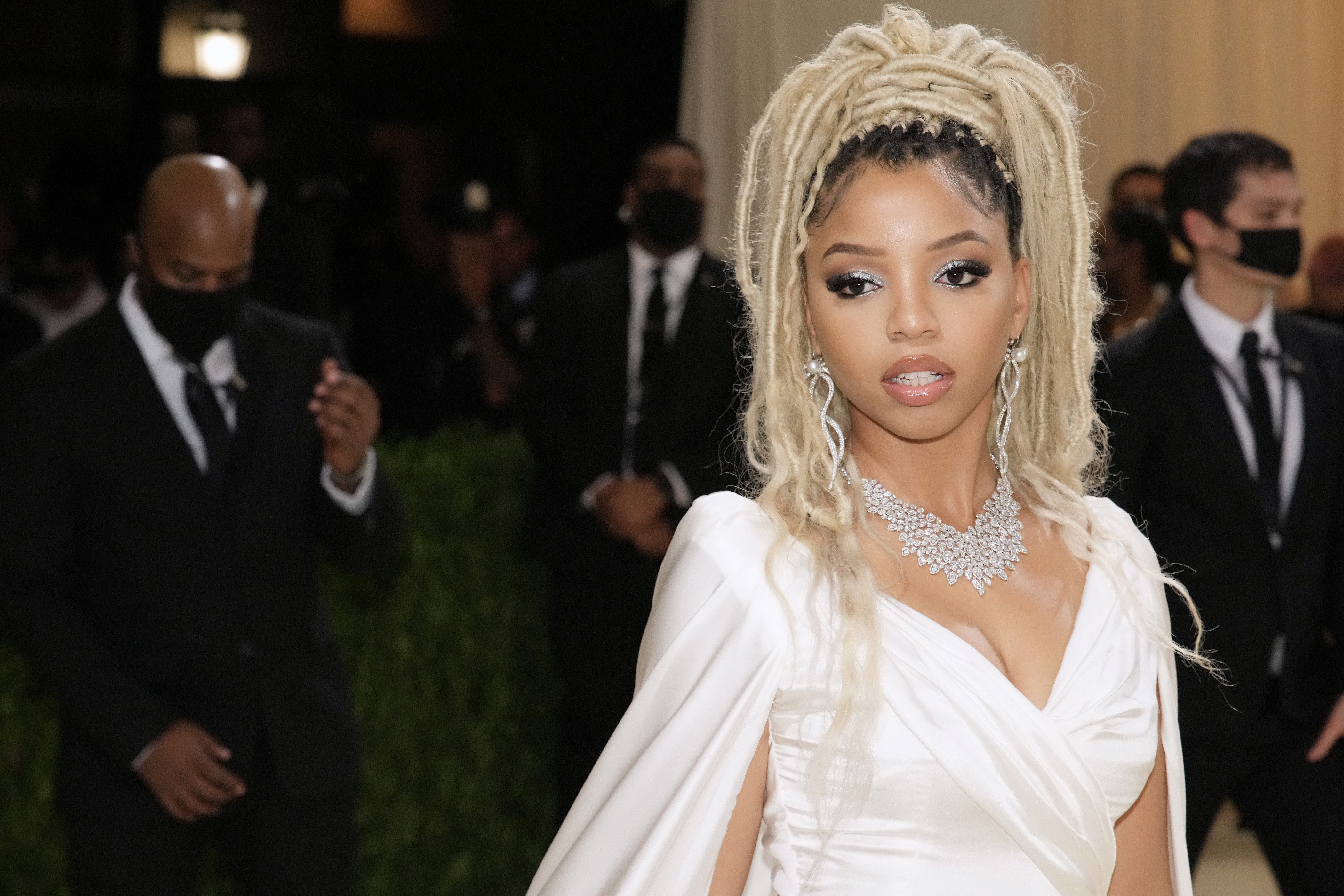 Chloe (real name Chloe Bailey) is a chart-topping musician with impressive mixing skills. In 2021, the artist released her first single as a solo artist — the upbeat and empowering song "Have Mercy."
The track was produced by Murda Beatz, Joseph L'Étranger, BoogzDaBeast, FnZ, and Chloe herself. Since "Have Mercy" debuted, the Spotify track earned over 80 million plays on the streaming platform. The official music video reached over 50 million views, with Chloe later performing at the MTV Video Music Awards and the American Music Awards.
Chloe Bailey elaborate on her year of self-discovery
This songwriter can teach you a couple of things. Particularly, she teaches fans about the importance of confidence. During one interview with Genius, Chloe elaborated on her decision to release solo music. 
"It's ok to trust your gut and your voice and your instinct," Chloe said. "And to really believe in yourself because a lot of things in life will tell you not to. You've just got to say 'no, I'm gonna do it,' and you're always going to prove them wrong. It's the best feeling in the world."
In the same video, the artist explained that 2021 was the year of self-discovery and finding her voice. "Have Mercy," as an empowering single, was a reflection of that, with Chloe stating even though she wasn't always confident, this is the confidence she wants to channel.
Chloe Bailey also releases music with her sister Halle Bailey
Aside from Chloe Bailey's solo music, the artist also releases original songs with sister Halle Bailey under the band name Chloe X Halle. The two first rose in fame with their YouTube channel, even catching the attention of Beyoncé. 
In 2020, Chloe x Halle released Ungodly Hour, complete with songs titled "Do It" and "Don't Make It Harder On Me." That eventually led to their appearance on the MTV Video Music Awards and their performance on The Today Show.
Recently, Halle Bailey was awarded the starring role in Disney's live-action adaptation of The Little Mermaid. With Halle spending time on the set of The Little Mermaid, Chloe had the freedom to explore other creative avenues, even releasing a glimpse into her music-making process with her Instagram account. 
Of course, the sister duo still connects with one another on social media, sometimes hopping on a live stream to update fans. In 2020, they also appeared in an NPR Tiny Desk Concert — "at-home style."