How Chlöe Referenced Queen's 'Bohemian Rhapsody' in 'Treat Me'
Chlöe Bailey's latest hit single, "Treat Me," is a fierce empowering track with a fast pop beat. The music producer/singer recently talked about what inspired the song. And she revealed that it features a fun tribute to Queen's iconic hit, "Bohemian Rhapsody."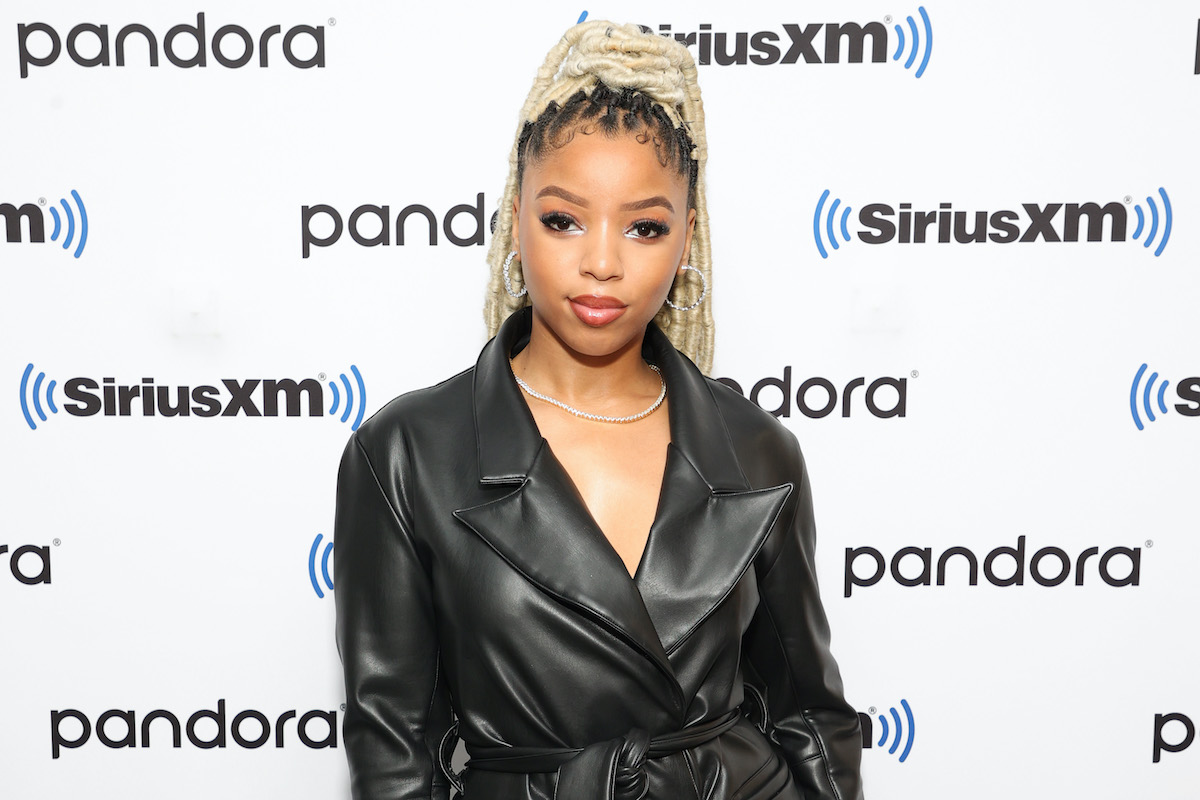 Chlöe wrote 'Treat Me' while going through a breakup
"Treat Me" is a dance track that features empowering lyrics, including the lines: "Treat me like I treat me. Love me like I love me, completely and deeply, now."
According to Chlöe, the song comes from an emotional place. And she revealed that it was written amid a breakup.
"I was getting out of a relationship, and I was just really feeling like I shouldn't have to tell someone what I need," the singer said on an episode of the PEOPLE Every Day podcast.
"It's time for me to just give myself the love that I'm looking for. So that's really where the inspiration behind ['Treat Me'] came from."
Chlöe also suggested that the music video for "Treat Me" reflects the sentiments behind the song. "With the video, I wanted it to be strong and sexy and powerful, and you notice there's no men in there," she explained.
"It's all about me and the girls and women, and being sexy and fierce, and treating myself the way that I want to be treated."
Chlöe says she made a Queen reference in "Treat Me"
In an interview with Genius, Chlöe talked about "Treat Me" and she described her process for producing the song. 
"I love how beautifully chaotic this song feels," she said. "Even when we were mixing the song, we were like, 'Do we raise the sample up? Do we raise it down? Do we raise up some of the backgrounds? What do we do?'"
"It's just layered in such a masterful way," she added. "But it's also like you're just overly stimulated, and that's what I wanted this song to feel like."
The pop star wrote the verses with some of her favorite artists in mind. She noted that the ending choir-like segment of the song is a tribute to the legendary British rock band, Queen. 
"With the verses, I'm so inspired by Kelis and Floetry, and Jill Scott, and Erykah [Badu]," Chlöe admitted. "And then, of course, you have the Queen 'Bohemian Rhapsody' reference at the end. So, it's just so much fun how all of my inspirations kind of come together."
Chlöe reveals the best advice her mentor, Beyoncé, gave her
Chlöe and her sister Halle Bailey make up the five-time Grammy Award-winning duo, Chlöe x Halle. The two started their music careers by sharing videos on YouTube. They were discovered and signed by Beyoncé, and have been under her mentorship ever since. 
During her appearance on PEOPLE Every Day, Chlöe praised Beyoncé. And she revealed some of the wise words the pop queen shared with her.
"[The] greatest advice I've received from her is to trust my gut and my instinct, and to speak up for what I need and for what I want," Chlöe said. "And I truly love her."
RELATED: Chloe X Halle Share What It's Really Like Being Beyoncé's Protégés; "She's Allowed Us to Grow in Our Own Right"