Chloe X Halle Share What It's Really Like Being Beyoncé's Protégés; "She's Allowed Us to Grow in Our Own Right"
Chloe X Halle are legends in their own right and are quickly catching up to the female powerhouses that have paved the way for them.
The R&B sister duo have risen to ultimate fame since dropping their debut album The Kids Are Alright and continue to prove that they are the voice of a new generation with their musically fused tracks.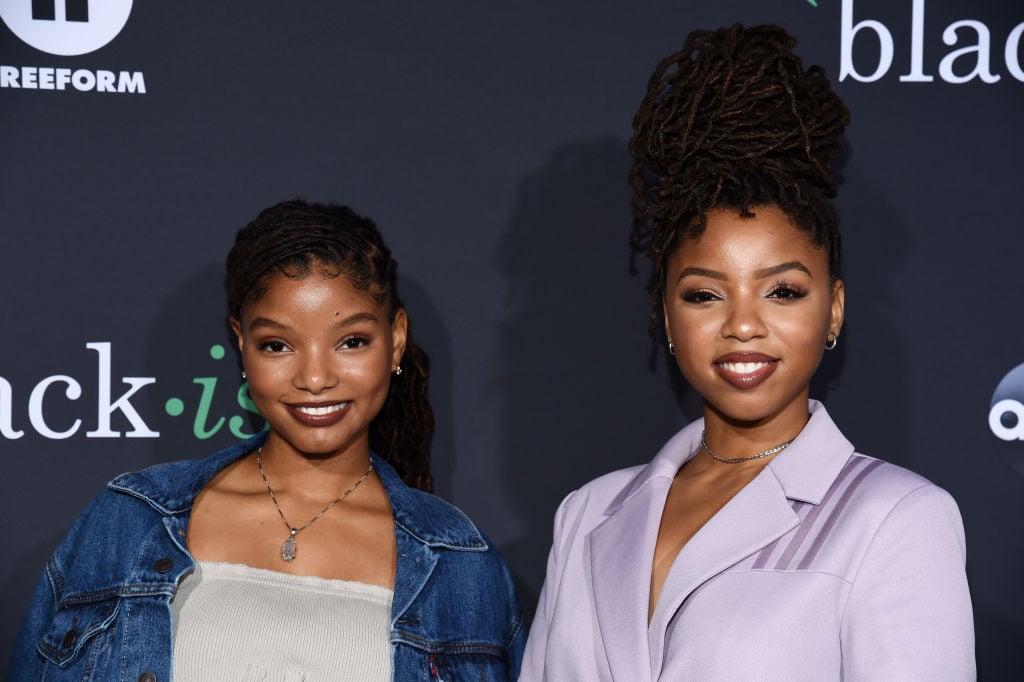 Though their incredible voices have gotten them to where they are now, being the protégés of music's finest, Beyoncé, has definitely paid off in the long-run.
Beyoncé took Chloe X Halle under her wing in 2015
Being global phenomenons is one thing, but being that AND the protégés of a megastar is something many of us wish we could say is our life.
While one can only dream of having this ideal lifestyle, this is a reality for R&B duo Chloe x Halle.
The sisters have quickly risen to ultimate stardom all thanks to their amazing vocals and one of a kind musical mixes.
In addition to that, they also have starring roles on Freeform's Grown-ish, alongside Yara Shahidi.
While it feels like these two sisters were always destined for greatness, their connection to Beyoncé definitely kicked start their careers as the most powerful vocalists of this generation.
Just like many young people today, Chloe and Halle Bailey's musical journey started on YouTube, a few years before their first LP's release in 2016.
The sisters would frequently post videos of themselves covering the songs of stars such as Rihanna, John Legend, Alicia Keys, and more.
Then in 2015, the musical duo uploaded a beautiful rendition of Beyoncé's "Pretty Hurts," which ended up going viral and catching the attention of the Queen Bey herself.
Beyoncé went on to sign the duo to her Parkwood Entertainment management company and the rest is history.
"Two weeks after we posted it, we got this e-mail from Parkwood, her company, and we were freaking out," Chloe told People back in 2018. "We were like, 'Oh my goodness! Oh my goodness!' Our dad spoke to them about two days later. Then we found out Beyoncé wanted to sign us [to her record label]; we couldn't believe it. That was January 2 [2014], and we were like, 'This is a great start to the year!'"
Bey continues to be Chloe X Halle's mentor
After signing with Beyoncé's management company in 2015, Chloe X Halle went on to release their debut EP, Sugar Symphony, in 2016.
Later that same year, the sisters made cameo appearances in Beyoncé's Lemonade visual album, and even served as the singer's opening act for the European leg of her Formation World Tour.
In March 2018, the singers released their debut album, The Kids Are Alright, which was later nominated for two Grammy Awards, "Best Urban Contemporary Album" and "Best New Artist".
Though their hard work is to thank for their ongoing success, Chloe X Halle still credit Beyoncé for being an amazing mentor and introducing them to a little thing called ambition.
"She's a boss and she takes care of her own," Chloe recently told PopSugar. "She's independent and knows what she wants, and she's not afraid to articulate that."
The sisters have since adopted Bey's headstrong attitude by trusting their instincts when it comes to making tough career choices. "That's what we truly admire about Beyoncé . . . she's allowed us to grow in our own right, and as much as she is vocal, she lets us fly on our own."